Walkies - last day of just the two of us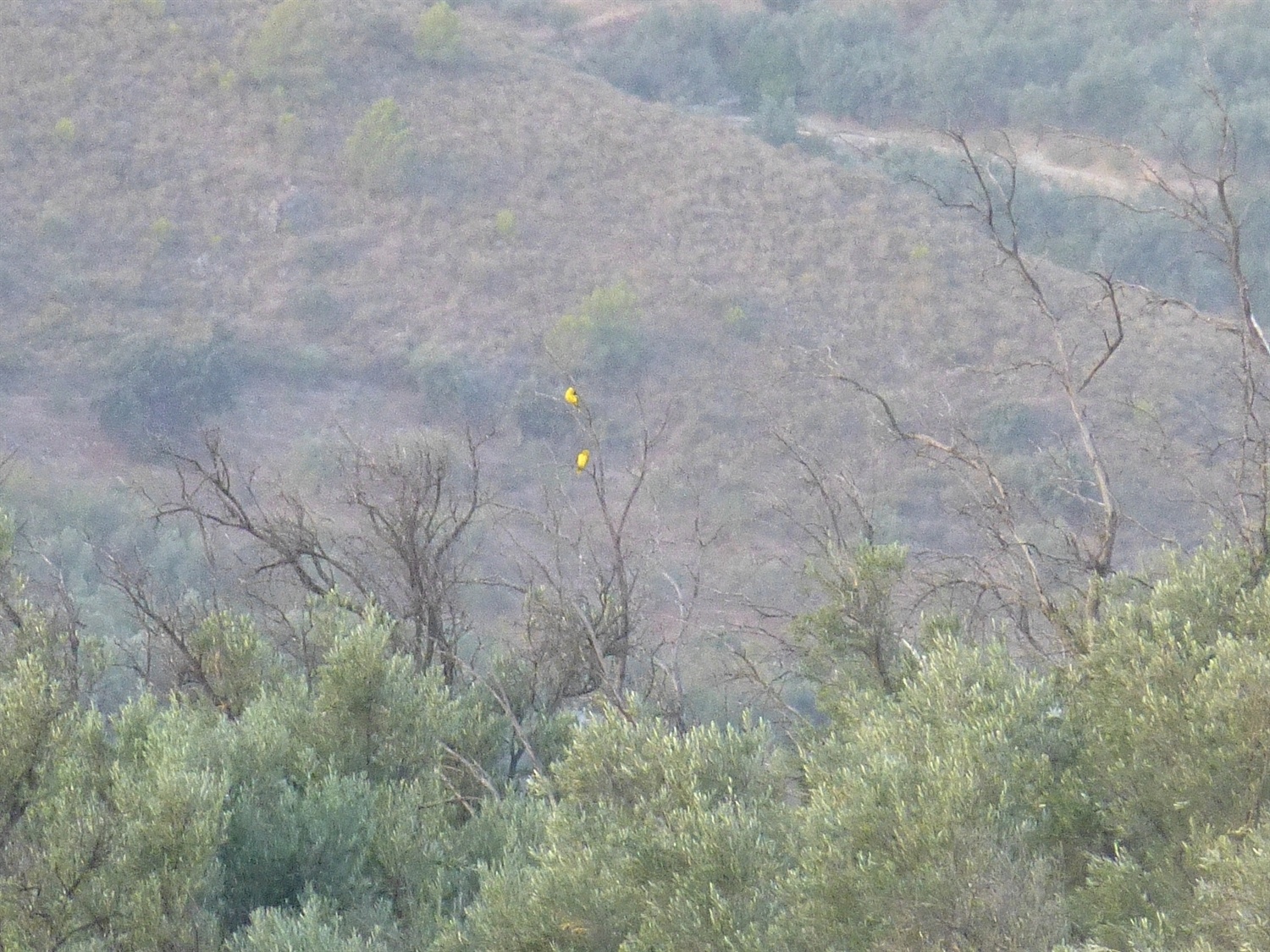 Hu'mum calls these flying bananas!! They are actually Golden Orioles, very shy and hard to photograph.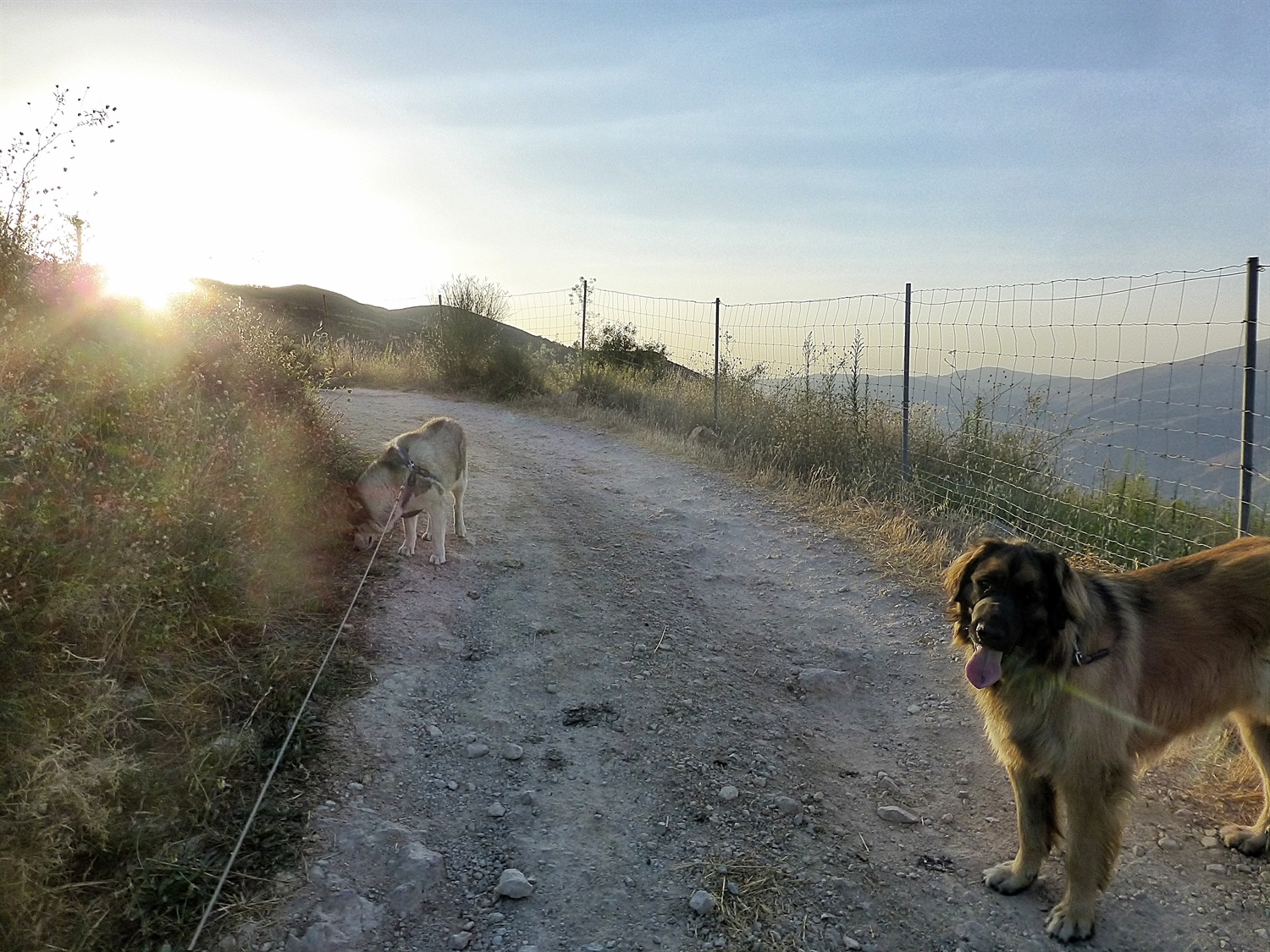 Catching up on messages that have been left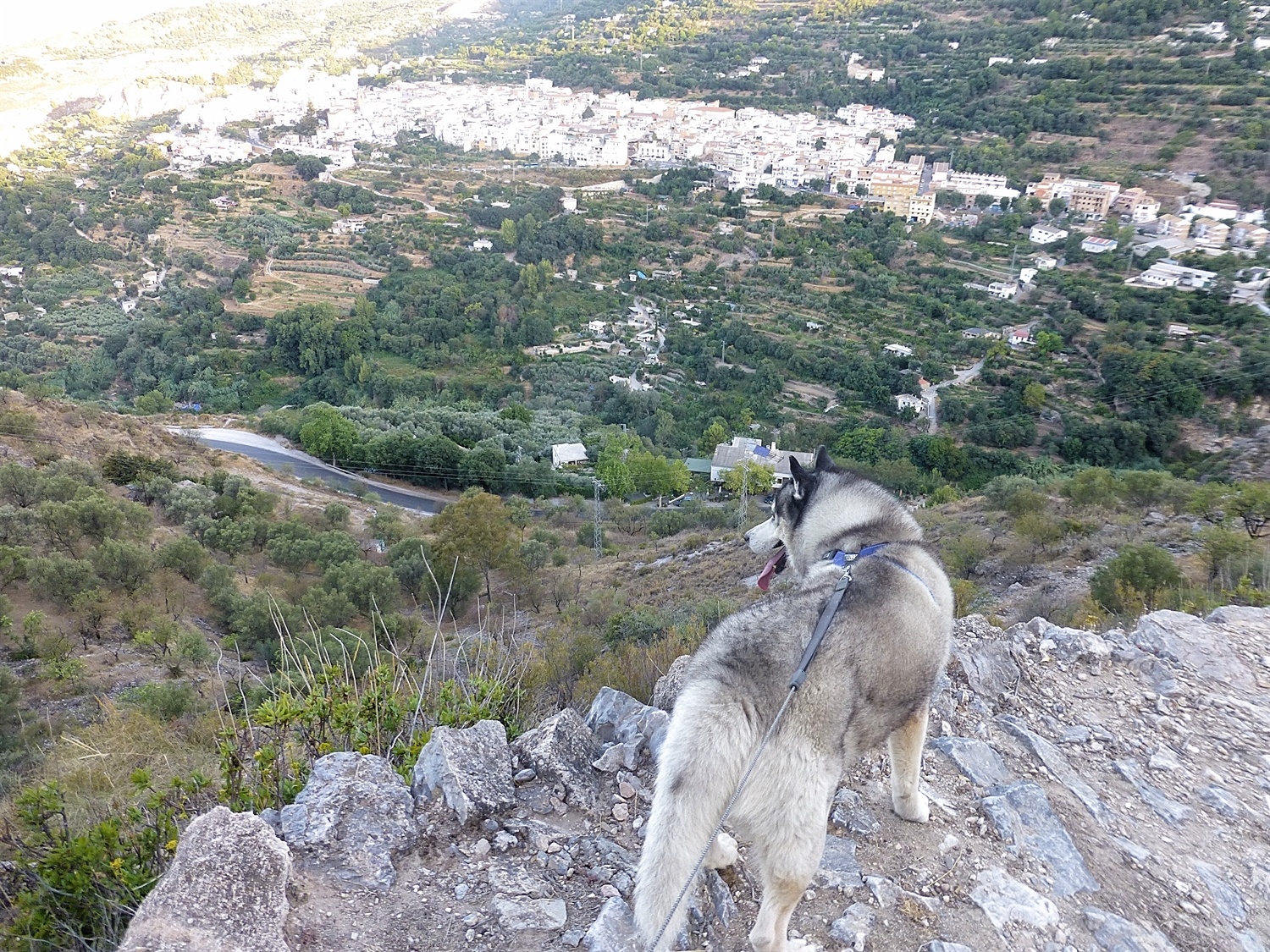 No mountain goats down there, we saw them earlier in the walk, no photos as hu'mum was holding onto us.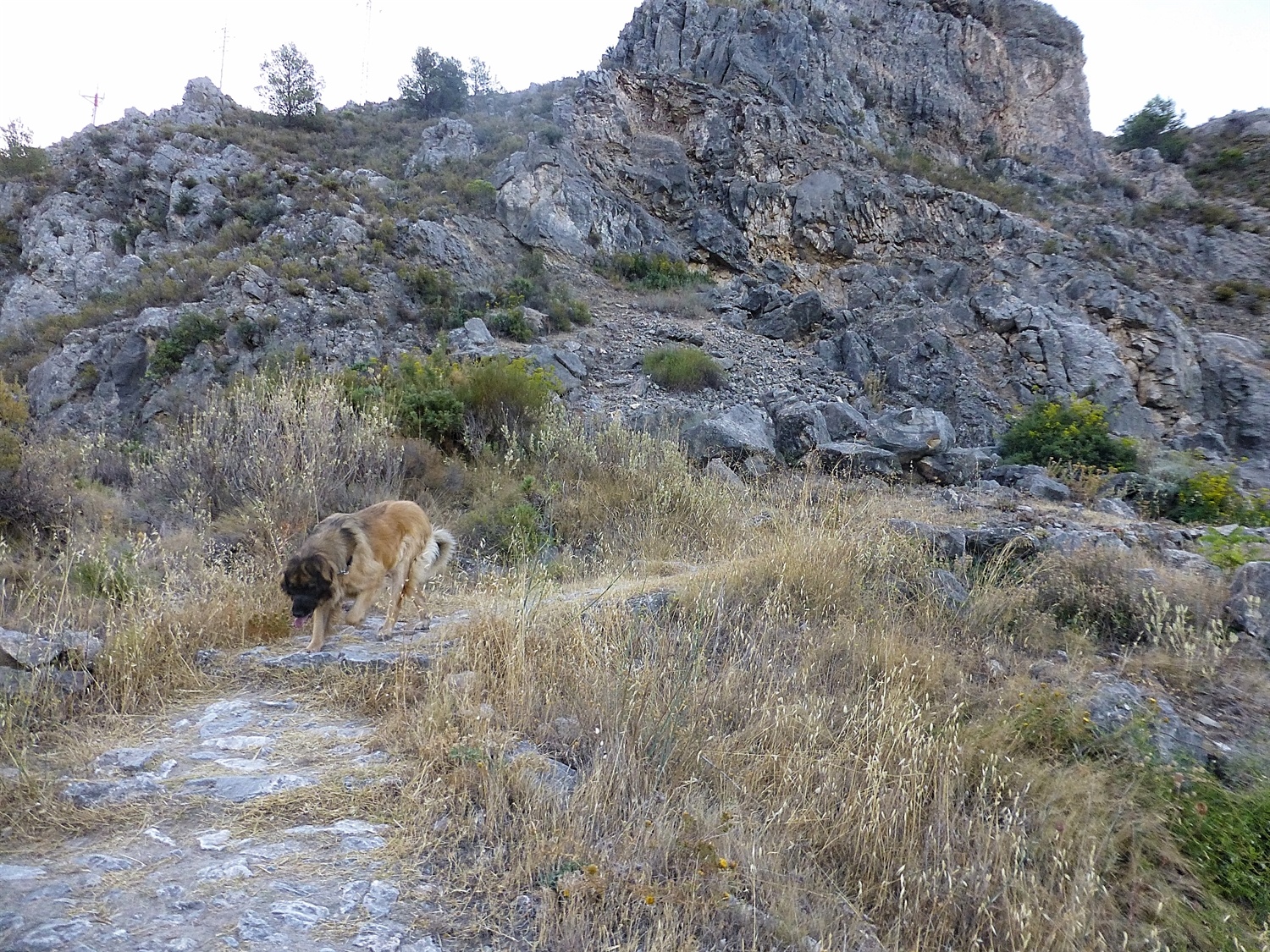 Here comes Kyra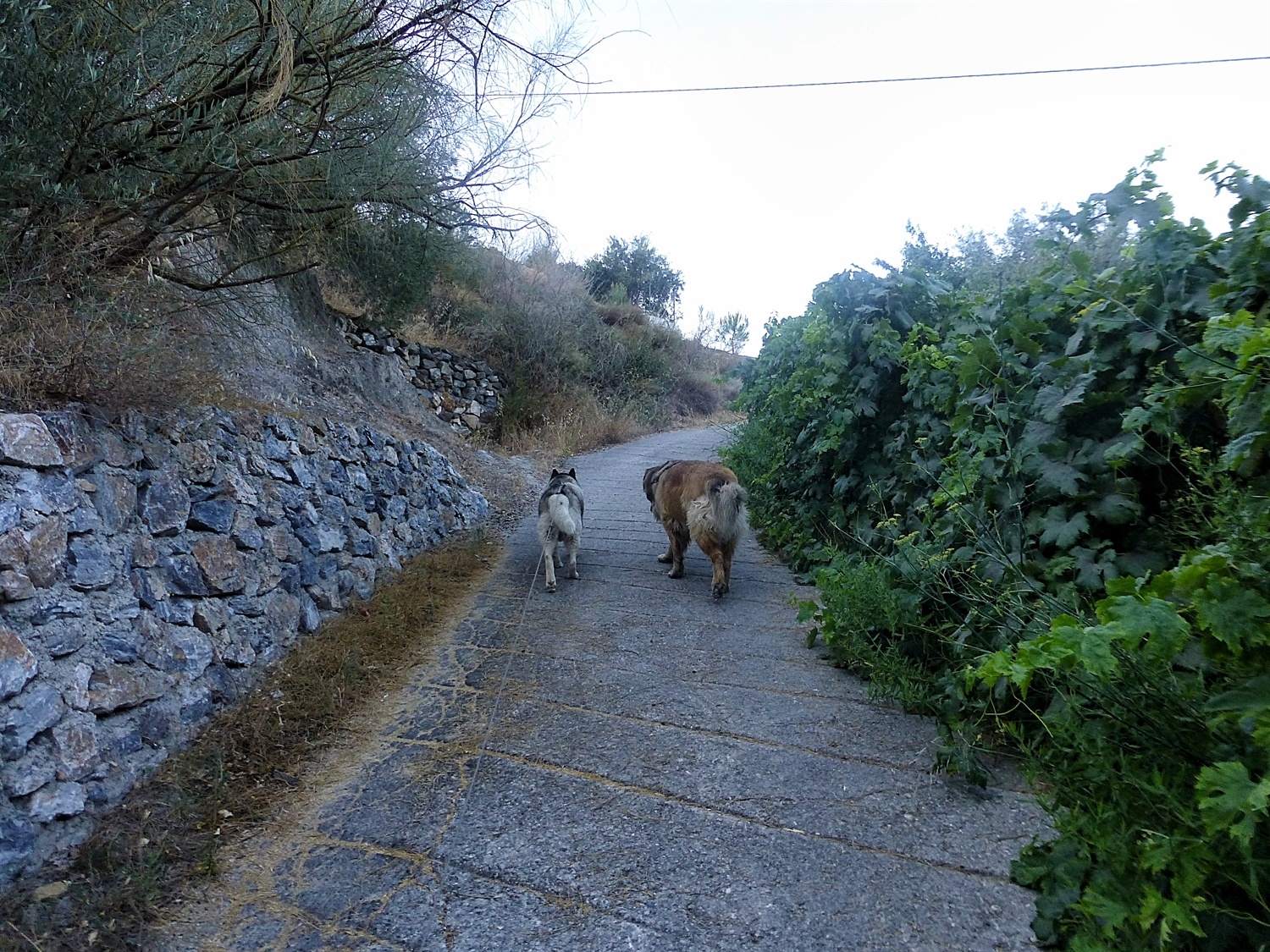 The steep drive to the house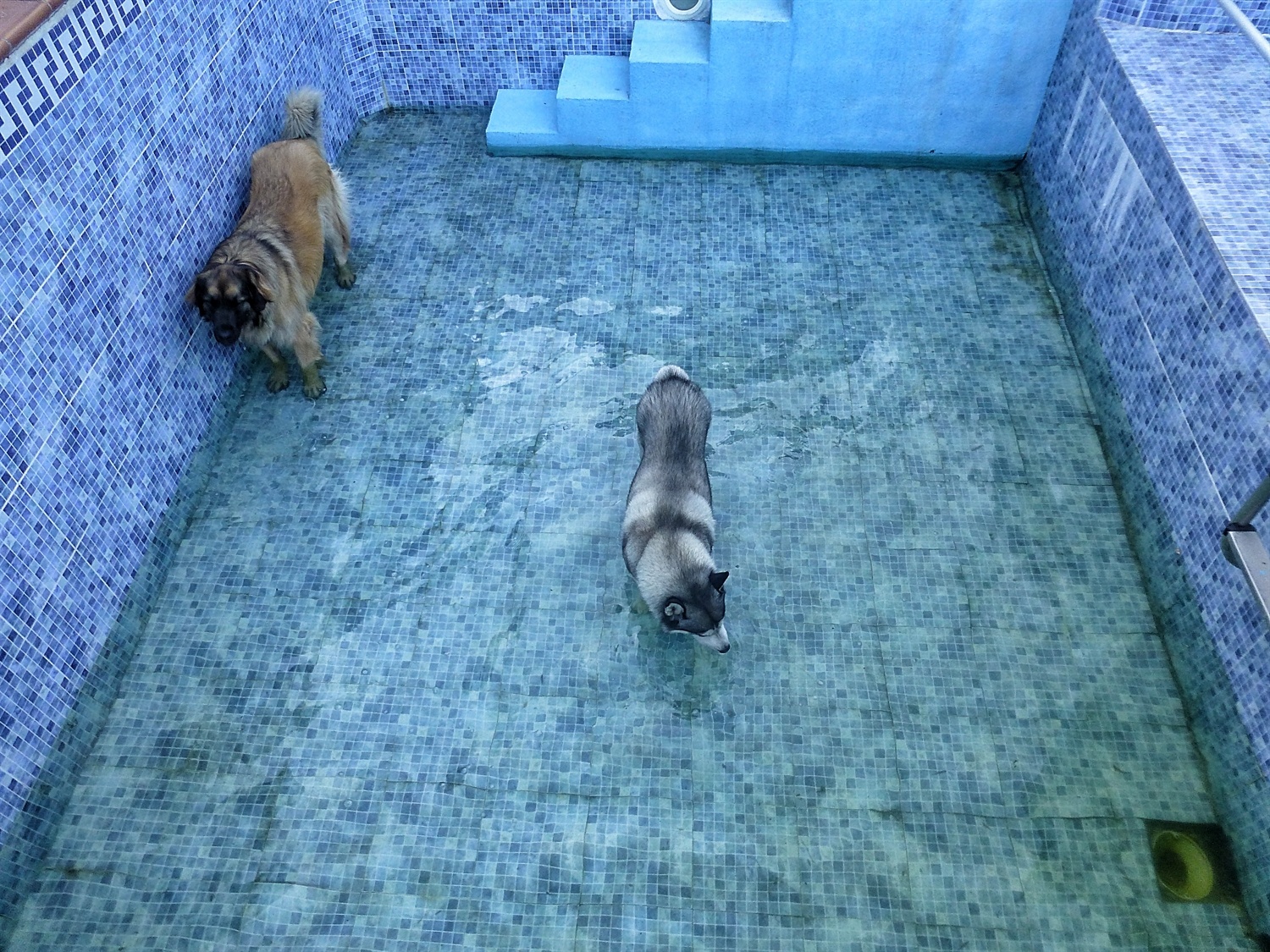 Cooling down. Don't I look slim