Walkies - it went from bad to worse
Hu'mum was taking a picture of Mr Booted Eagle, Rita pulled, camera fell on the floor. Then we met a cat. Khumbu was doing great, went on by when asked, Rita followed, Kyra lunged at the cat which made hu'mum trip over Rita and let Khumbu go, cat went to safety in the tree.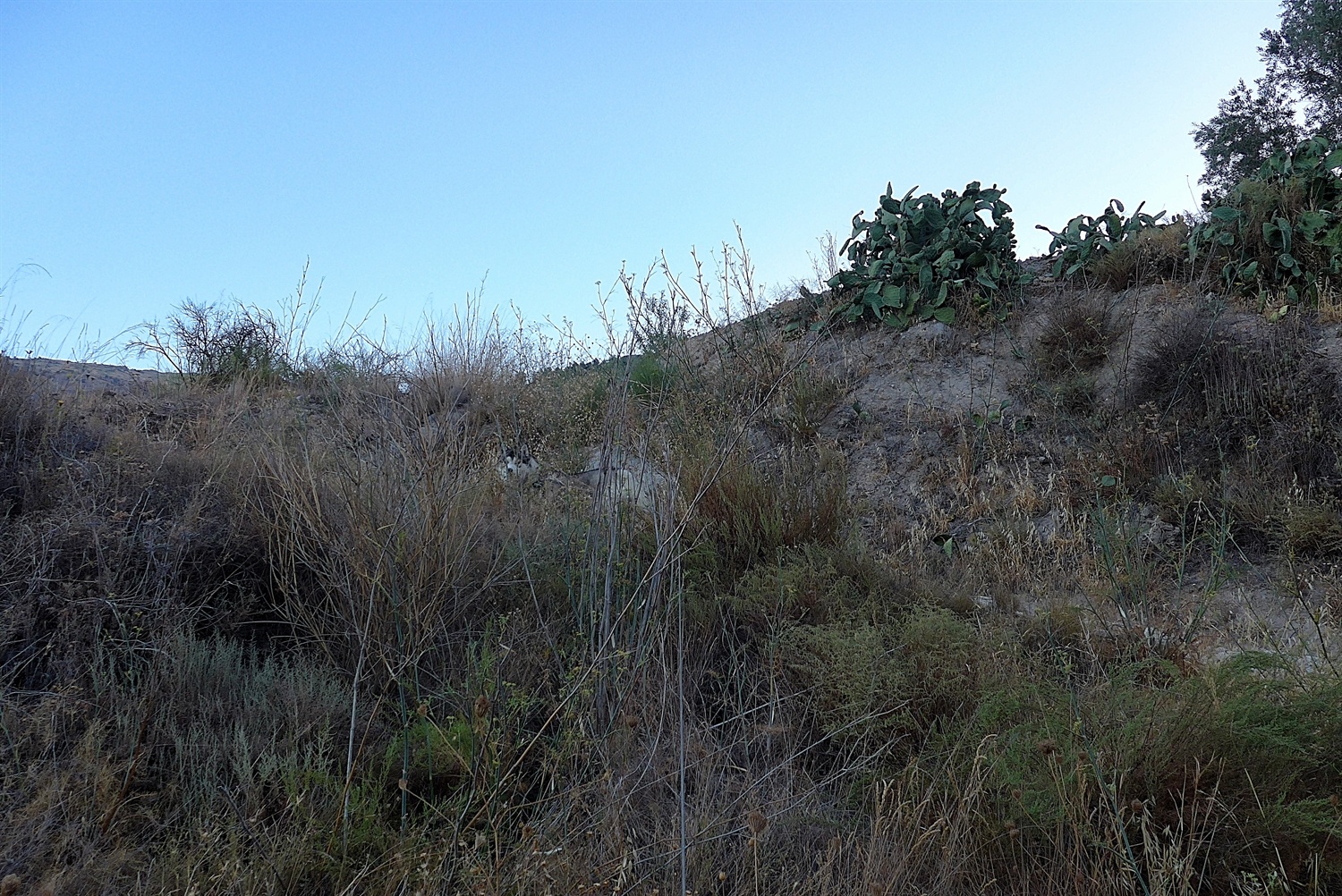 woo can you see me?
Mr Eagle was having chat to himself in the tree this morning, he had a lot to say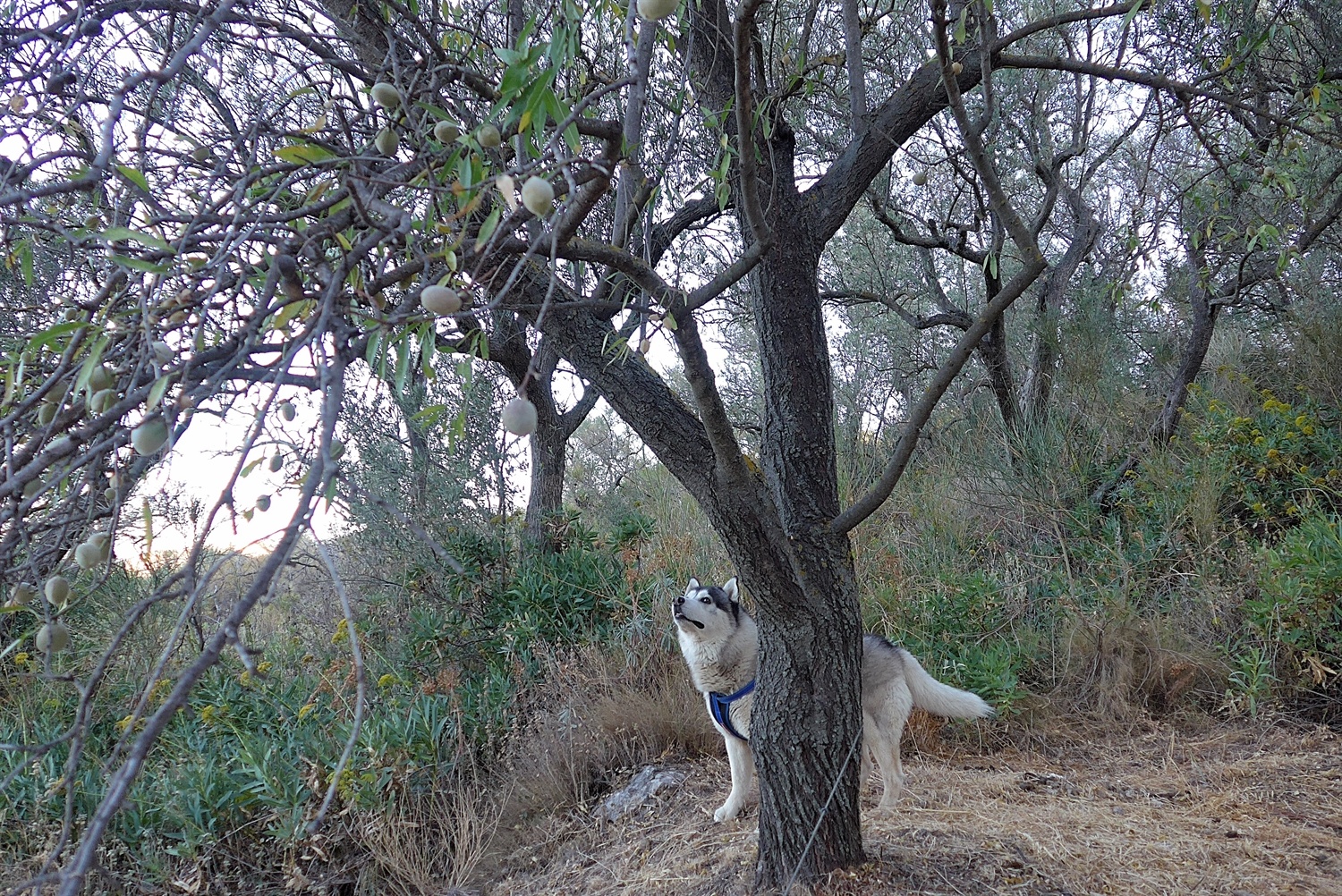 What is in the tree other than almonds?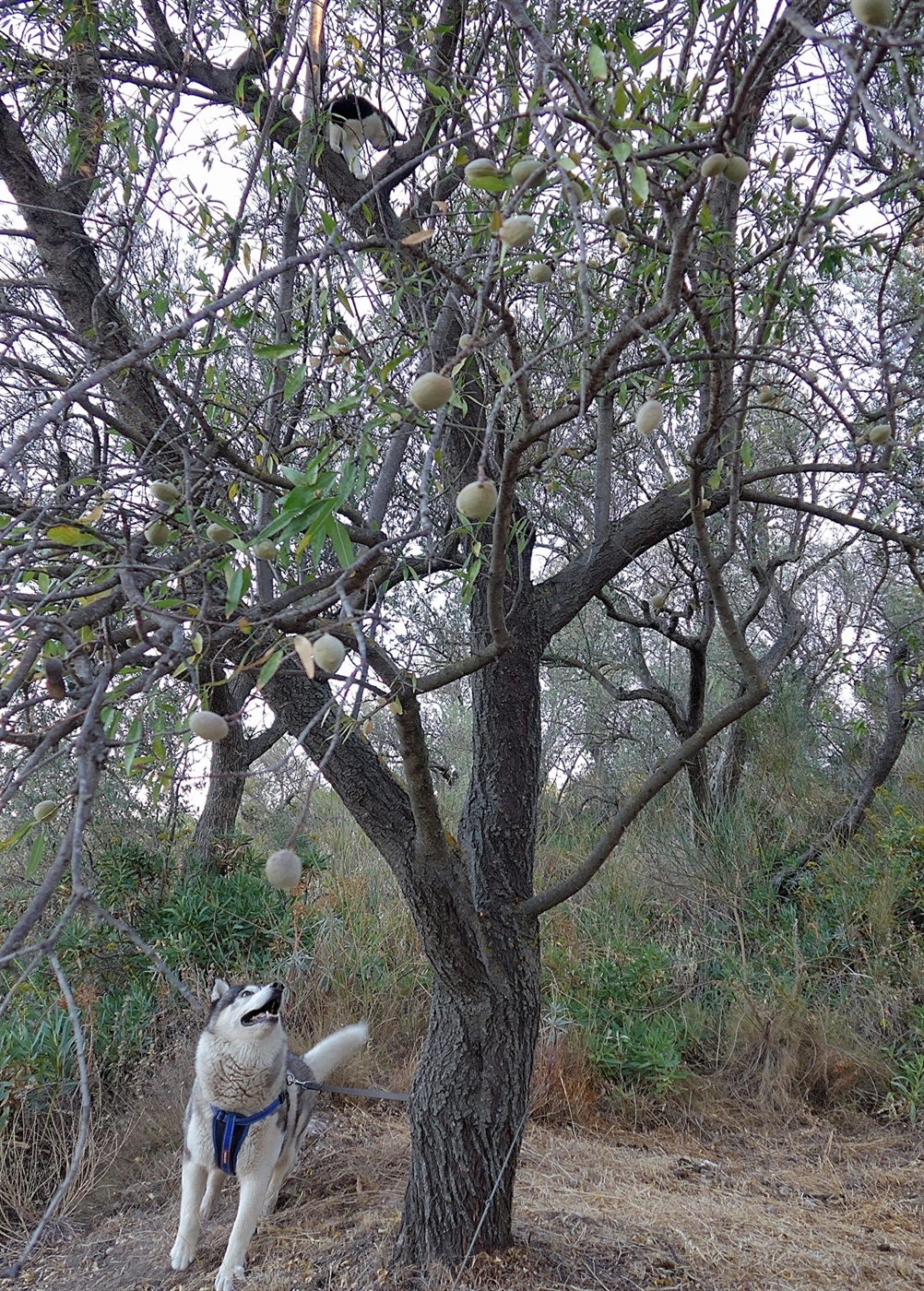 Oh hello pussy cat, what you doing up there, wanna come down and play?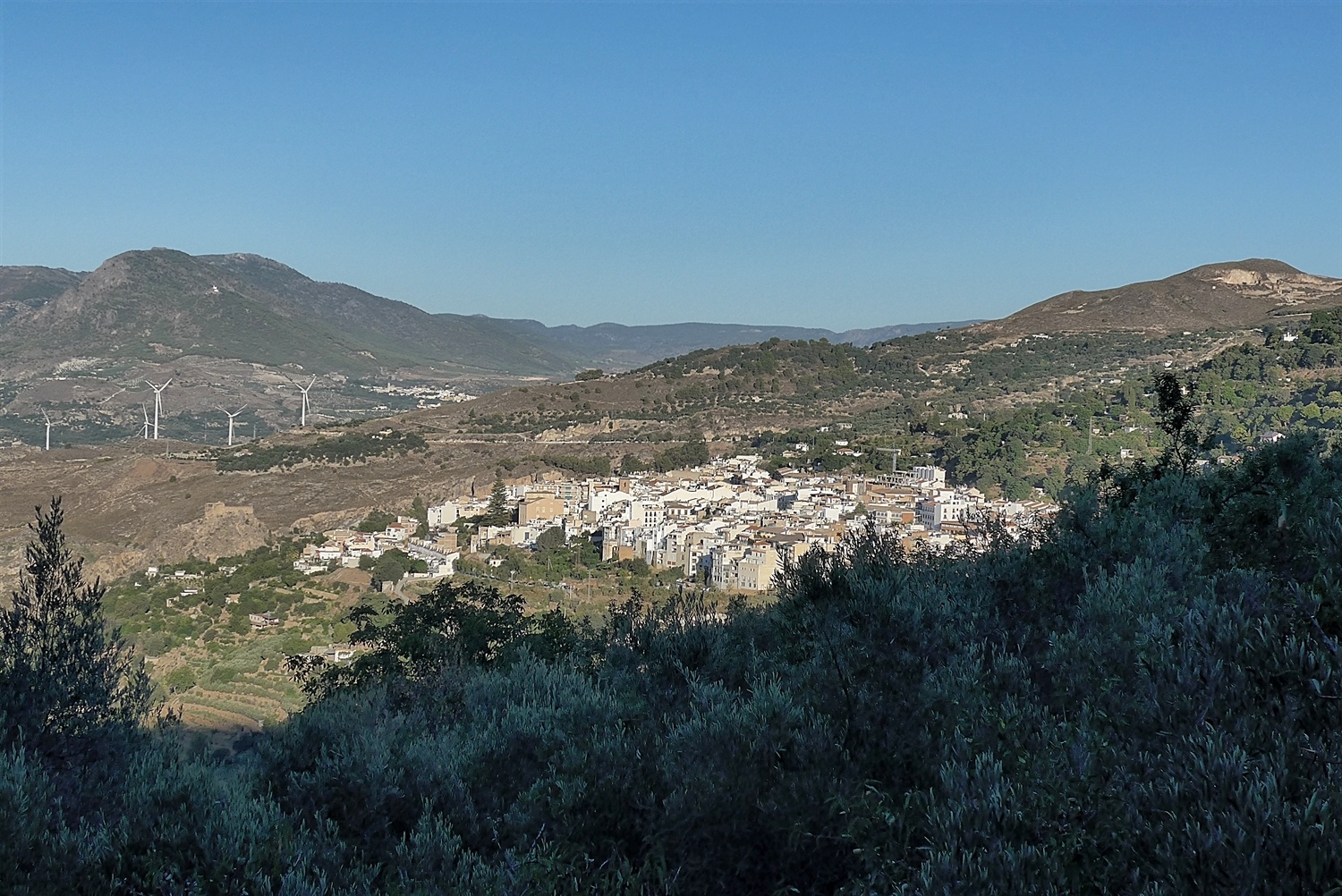 Lanjaron enjoying the first morning light and nearly back home