Walkies - a not humid walk
The cloud has gone and it was cooler this morning.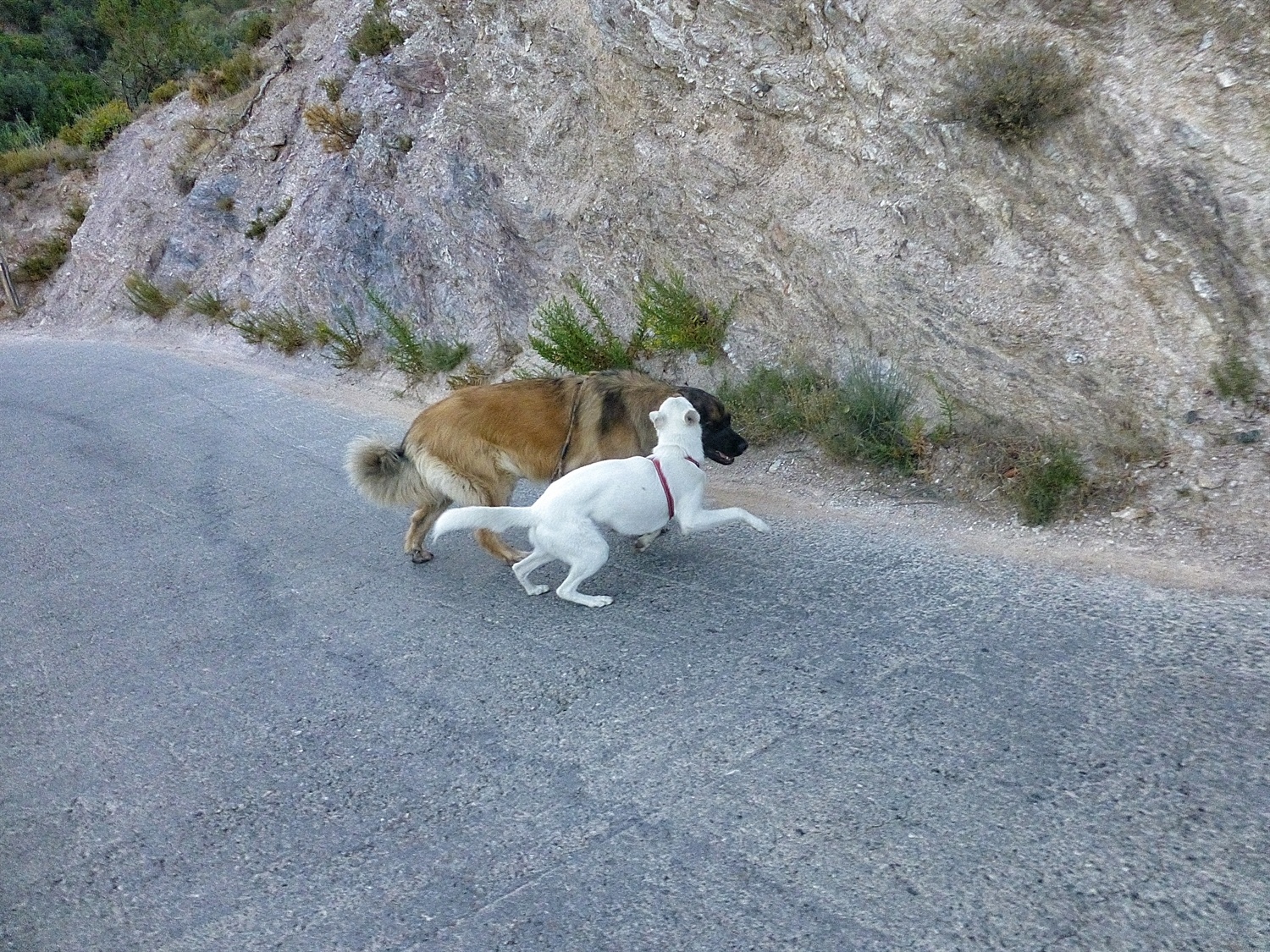 Kyra getting told off by Rita for being too far behind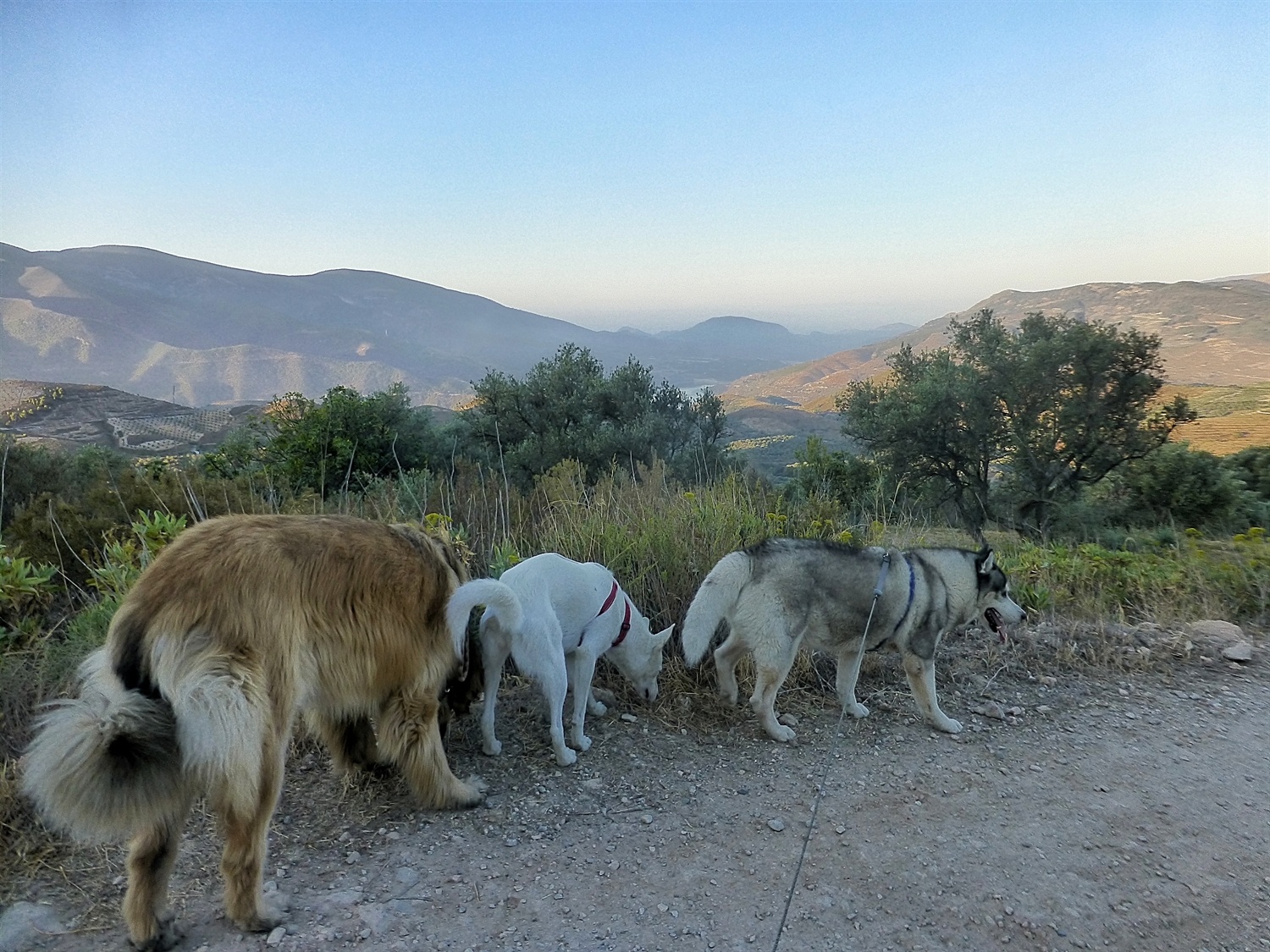 The conga! We are not looking down to the coast we have been sniffing, but you can see the cloud on the sea.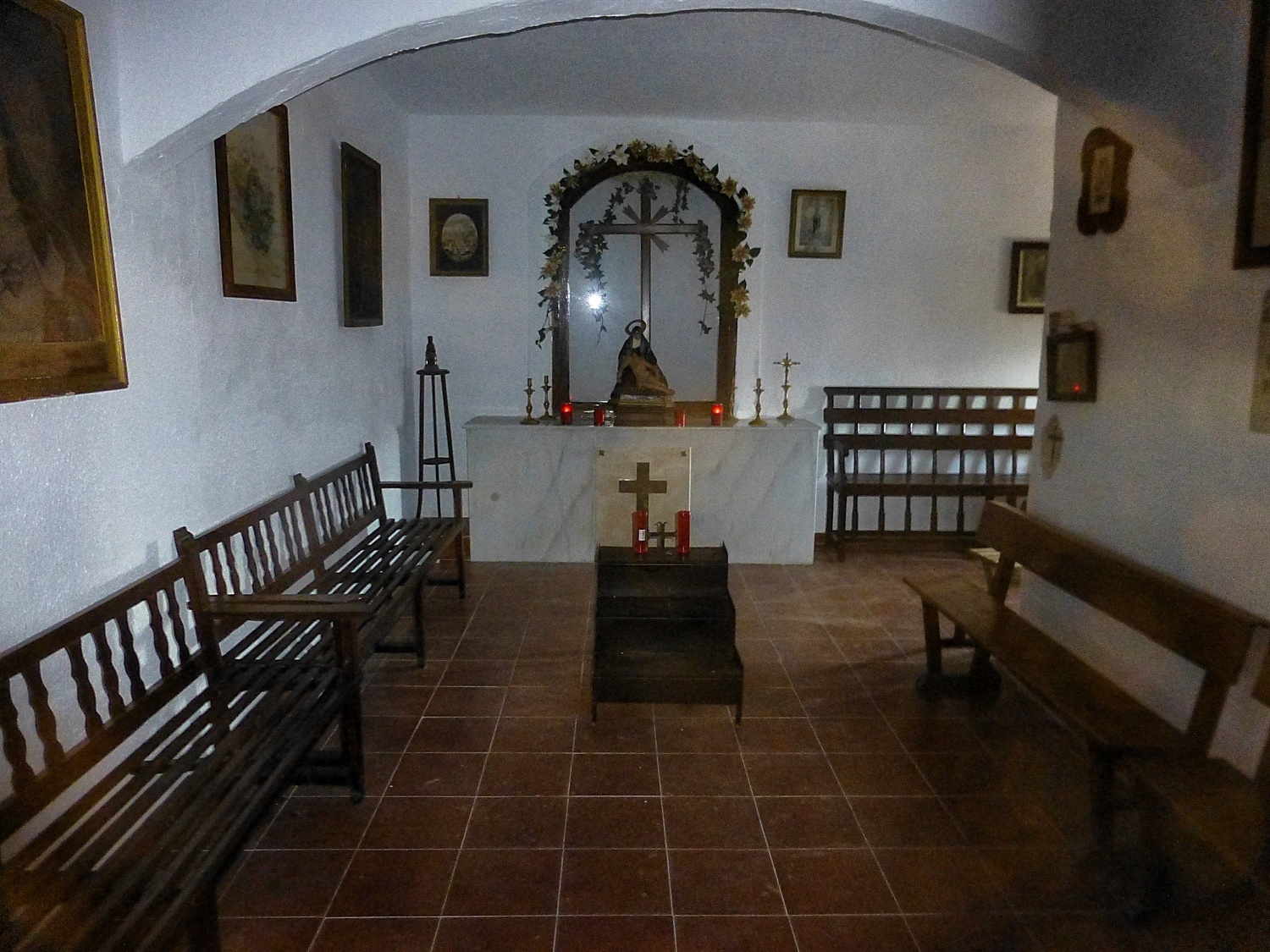 Inside the Ermita that Khumbu makes us visit most days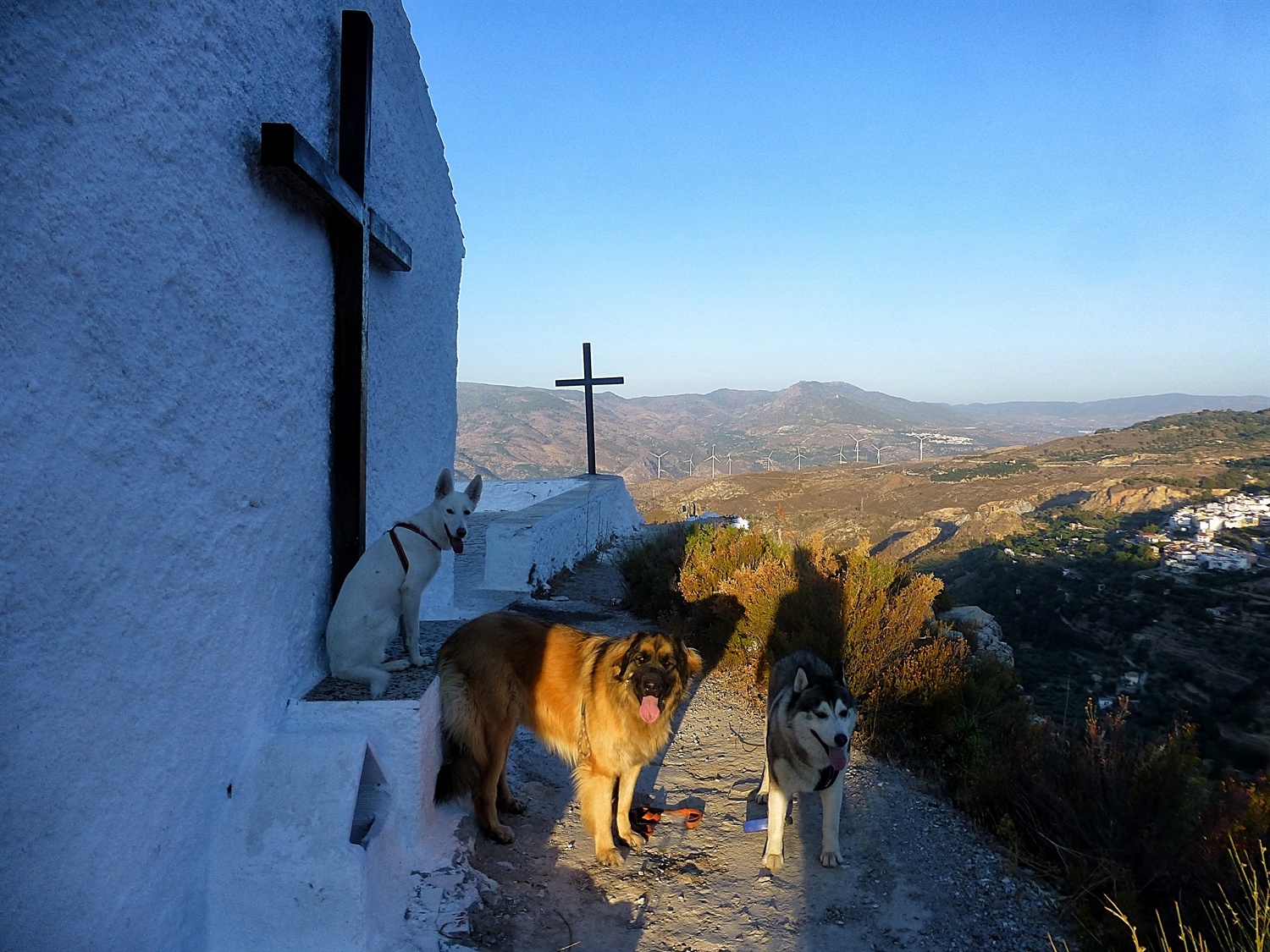 Group photo outside the Ermita