Wooo I got to go to the beach yesterday. My first time ever!
My first time in the sea
Hu'mum and Hu'dad kept saying they were going to take me and yesterday the weather was perfect, not too hot and not too cold. We all jumped into the pickup and away we went. Oh I had so much fun, me and Bruno ran straight to the sea. Neither of us swam but we went far enough out to get our tummys wet. I chased a few birds, sniffed everything and ran everywhere. They say you can see Africa on a clear day!! I was not allowed off my lead as there was too much space and many distractions for me to run away. There is a video below the photos, we hope you enjoy looking at them. Notice how my big brother Bruno will not allow me into the deeper water!
Having fun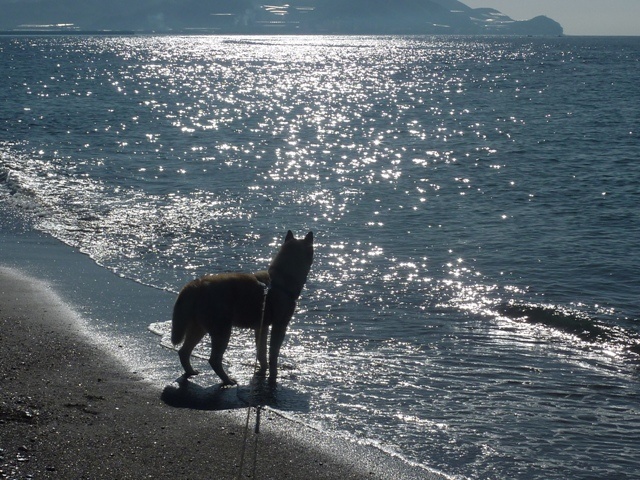 Watching a bird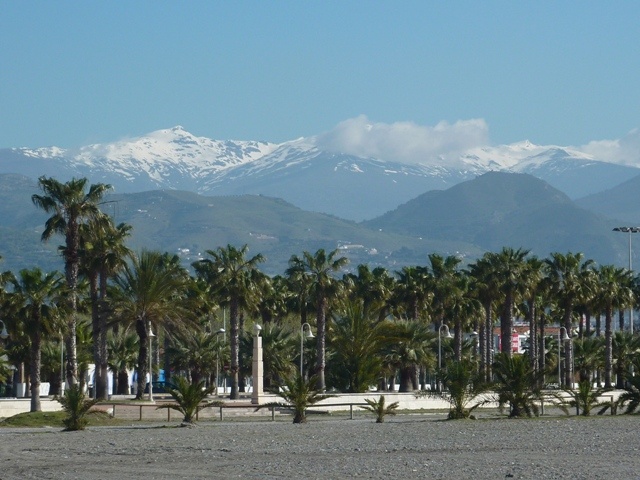 Turn your back to the sea & you can see the snowy Sierra Nevada. Lanjaron sits below the peak on the left
Comments
The Thundering Herd: We do not get there very often, but we love the beach!
Lisa: Looks like you had a really great time! You will have to get them to bring you to the beach more often! I love the beach too but not the waves! And for some reason mum won't let me eat the seashells! Kodi x
Jules: Wow you and Bruno look like you had a fab time, i cant wait till i come to see you in July and hopefully i can go to the beach too x