Wooo what a walk we had today. Full of fun. We could hear barking dogs, hu'mum was trying to take my photo as she says I was looking good whilst listening to them. She put my lead between her legs to take a photo, then a dog appeared behind us, that was it, challenge was laid on. Me and Kyra ran off after the dog because hu'mum didnt have hold of me bol.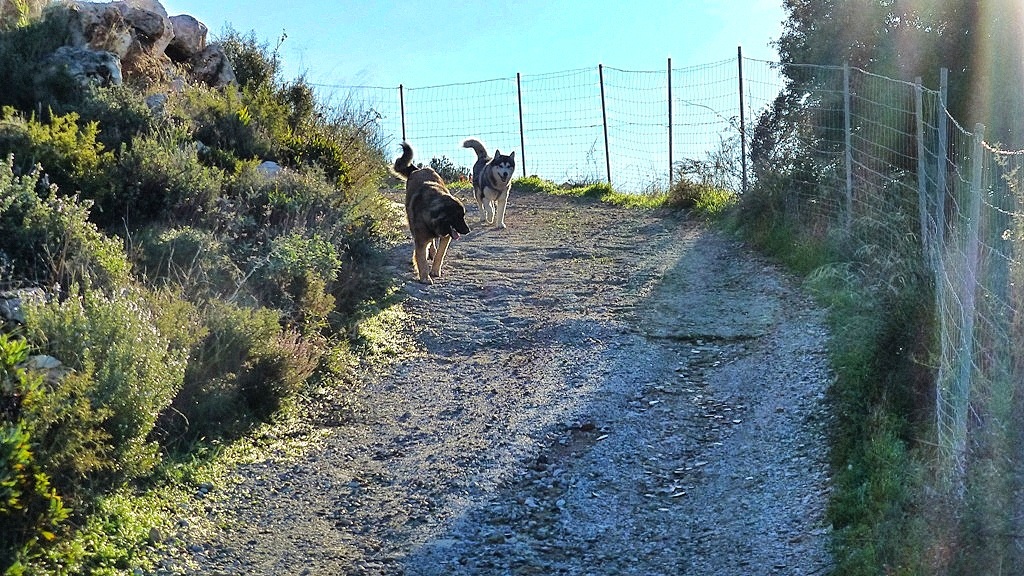 Here we are making our way back, dont we look proud of ourselves
We regrouped and started heading towards home but hu'mum got the feeling something was watching us. She spotted what it was and stopped to take a photo.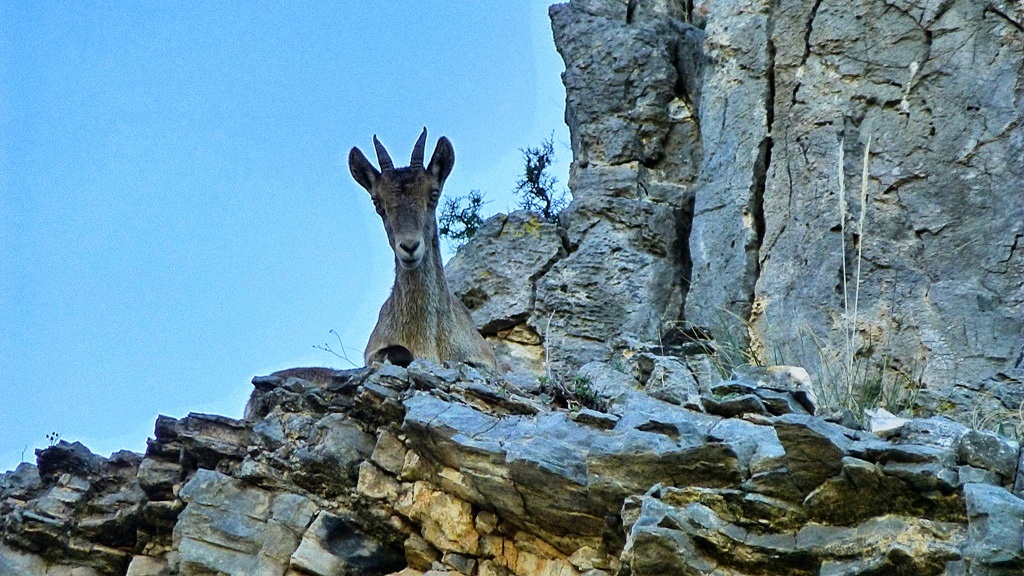 Here is what hu'mum was taking a photo of
We were very good, waited for hu'mum to get her photo but when we moved off the Ibex sent its alarm call out. This then told us there were others around, we stopped and looked and then we found them.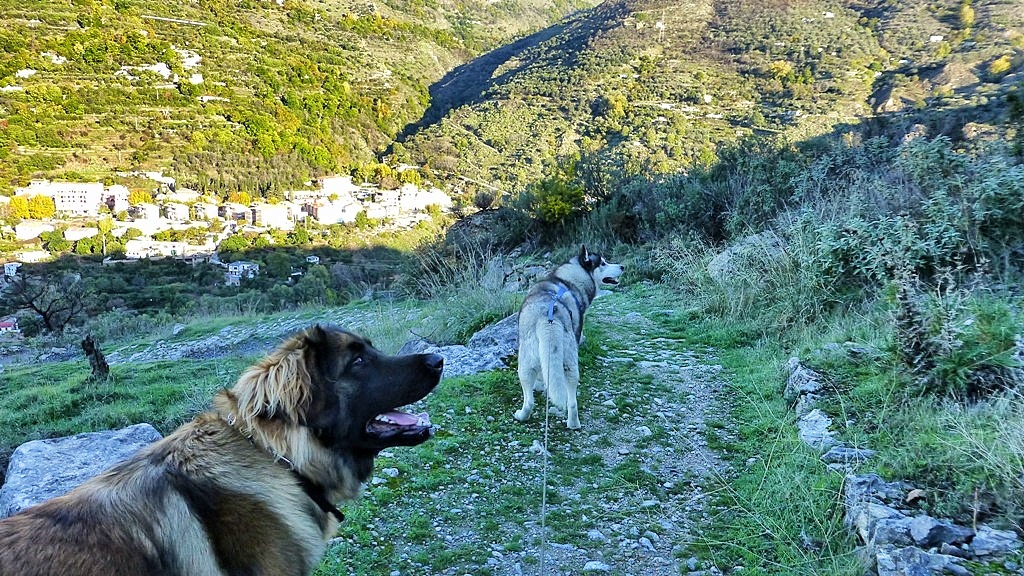 We spotted the others
And look how cheeky the big boy is!! He stuck his tongue out at us! The horror!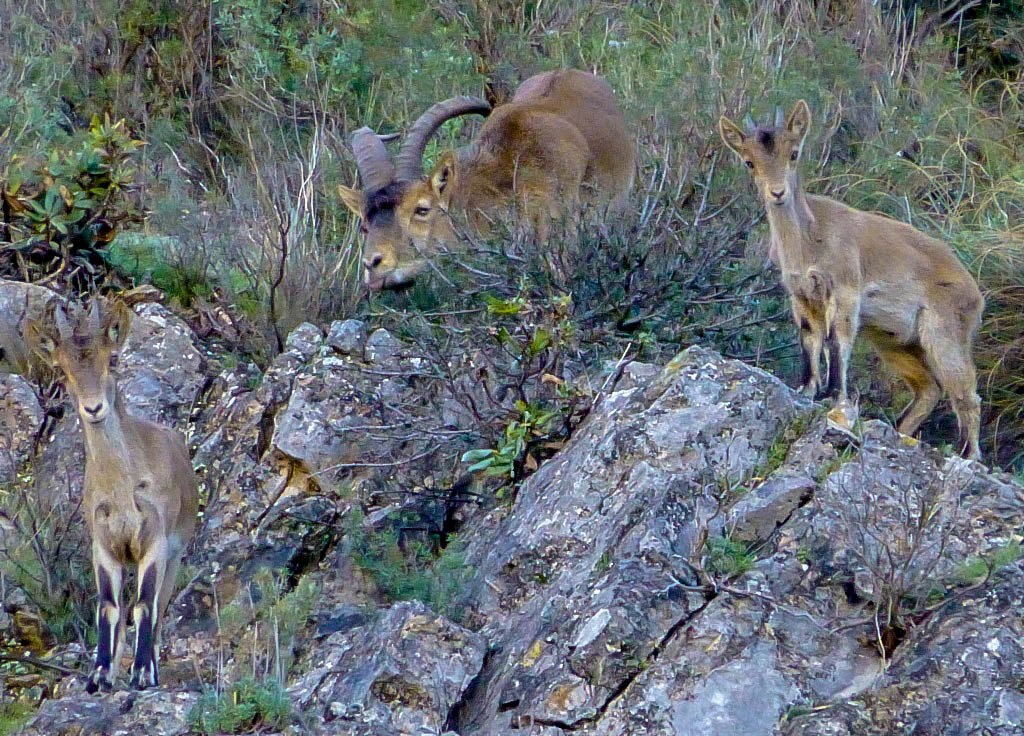 Male Ibex sticking his tongue out at us!
And here is a nice pic of 3 of them (5 in total)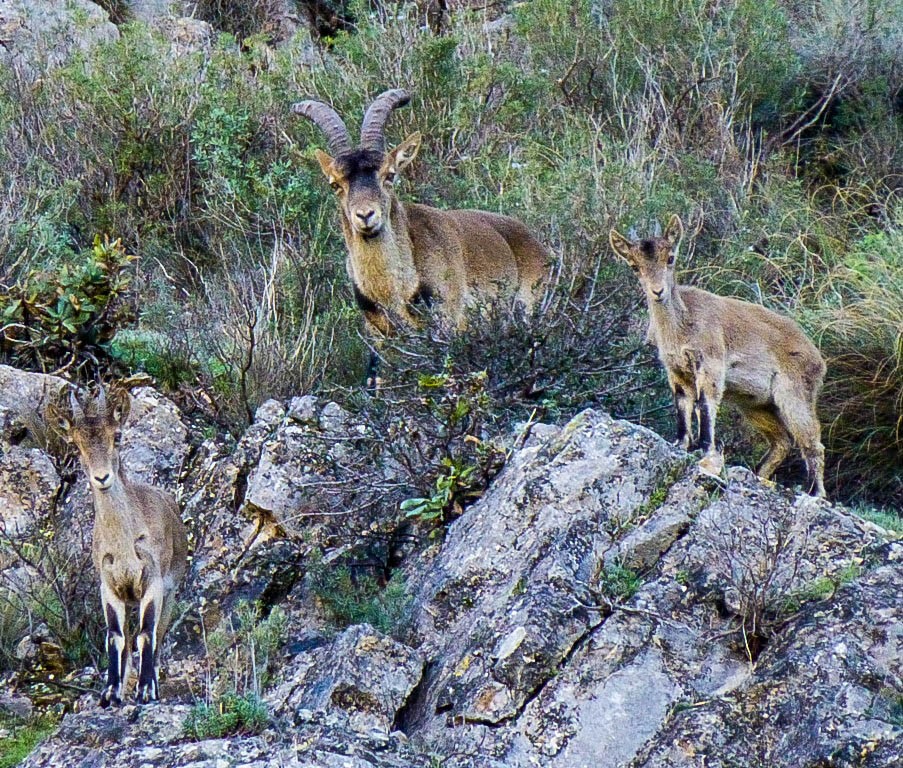 A male and his ladies
We moved on home and left them to do what they were doing. See what a fun walk we had.
Comments
Clowie: You did well to get photos of them! We've only seen them a couple of times and they took off really quickly.
Khyra and Sometimes Her Mom: They were khwite taken by how handsome woo are! AND of khourse the beaWOOty of Kyra ;-) Thanks fur sharing this fun walk! Hugz&Khysses, kHyra