Unfortunately I am writting about some very sad news. Our lovely black labrador Rocky lost his fight against canine leishmaniasis. This is an awful cruel disease which I hope they find a cure for very soon. Although I had only been in Rockys life for 3 years he knew me as his mum, we had a good bond, many happy walks and lots of silly giddy times. We are missing him lots and the other dogs are very quiet, I guess they miss their friend too. I had nursed Rocky from near deaths door over a year ago, I had to inject him with medication into a muscle in his back leg everyother day for 6 days, give him 2 tablets a day, when he was soooo ill I cooked him chicken and sat in the kennel with him to hand feed him. We were lucky and got him back but this time no matter what nursing or medication we were not getting him back, but at least he is in peace and out of pain now. He has a lovely resting spot under an olive tree on our land where he can keep an eye on what we are up to. Richard has done a > **tribute to Rocky** on his blog.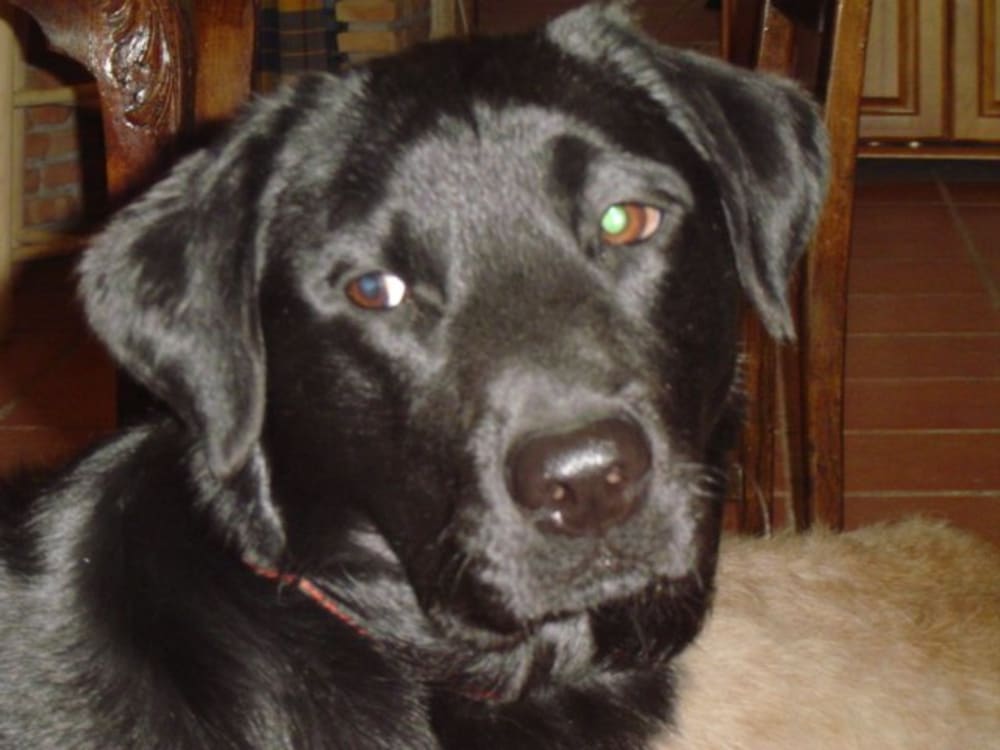 Rocky
Rocky loving his walk
Comments
Marilynn: I am very sad to hear of your loss of Rocky. I picked up a stray in Italy a month ago. He has Leishmaniosis. I have been giving him liquid medicene plus pills daily. I know i will not be able to bring him back to the USA. It breaks my heart. I named him Rocco. He is only 3 years old. I am at a loss of what to do. I dont think anyone would take him, we will leave in Feb of 2010. Best wishes for you. Marilynn
Vanessa: I am so sorry to hear of your loss of Rocky over a year ago. We are so dreading that day with our dogs. We live in the Murcia region and currently have three dogs with Leishmaniasis (dogs that were all abandoned in our street) but whom we love dearly. Zorro our German Shepherd is halfway through his course of the syrup and has zyloric 300mg twice daily along with our other two Willie and Max. Unfortunately Zorro is still having nosebleeds and diarrhea. I have read on the internet that German Shepherds do not respond well to treatment so we just hope with another two weeks of treatment, he improves. Our other two seem to be doing fairly well - they have been on tablets for over three years and so far so good. Like you, we hope and pray that they find a cure for this horrible disease very soon.
Helen: I'm so sorry to hear about Rocky, what a beautiful dog/ I have seven dogs myself and love them all to bits. Unfortunately my Golden Retriever has contracted the disease of Leishmaniasis. She has been on medication of Alopurinol for almost 2 years. She had a relapse this year when one of her paws opened up due to ulcers and had a bit of it amputated. She is back on the medication and is doing really well. I have a lovely caring vet and he checks her every month. I have had her on a special diet of chicken, vegetables and rice for all this time that shes been ill and low protein dry food. I hope this helps.