On 8th January 2010 it snowed at our house in Lanjaron. It was exciting as this dosnt happen very often, so mum came out and took some pictures of us.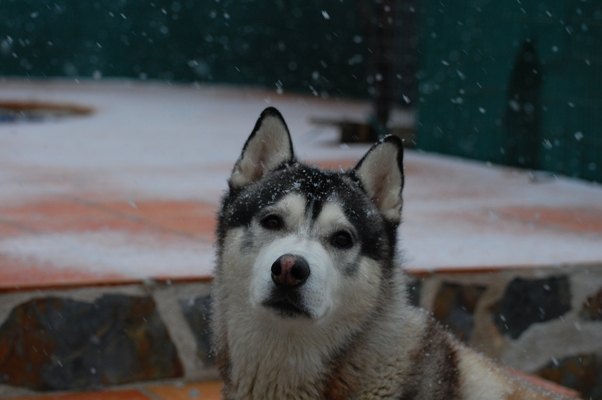 Me I love the snow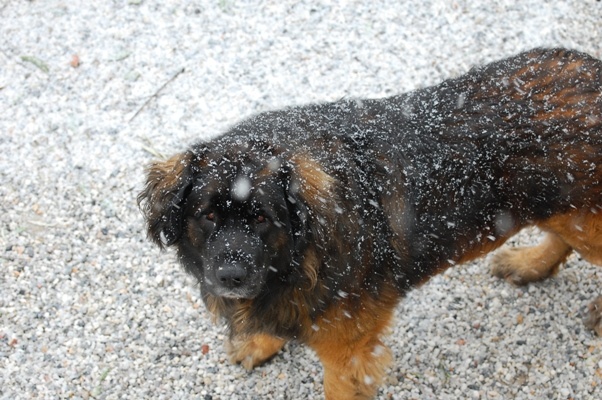 Bruno he loves the snow too
Mum said how funny it looked with snow coming down whilst im next to the swimming pool with an orange tree in the background, I didn't see anything odd with it myself.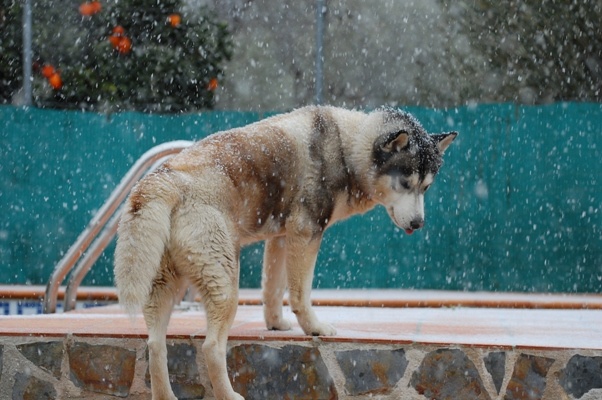 Swimming pool, Orange tree, me & Snow!