Las Alegas after the snow!
We revisited Las Alegas later in December and there was snow, remember this post with little snow. We walked up a big fire break, Brett and Michelle came along with us for a great day out.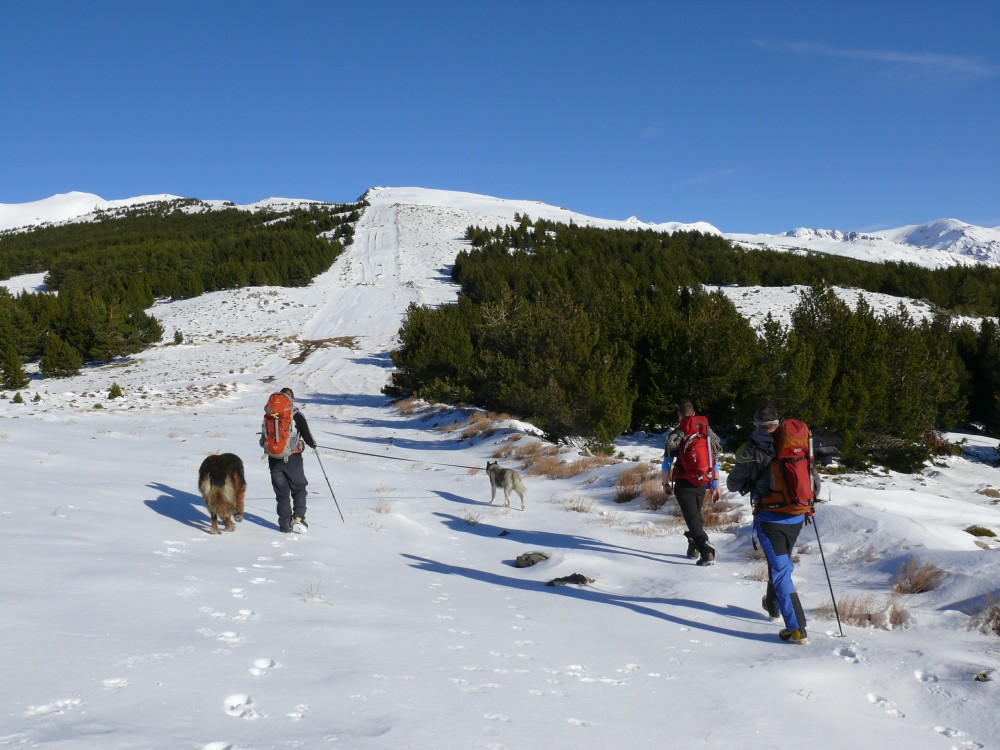 Walking up the fire break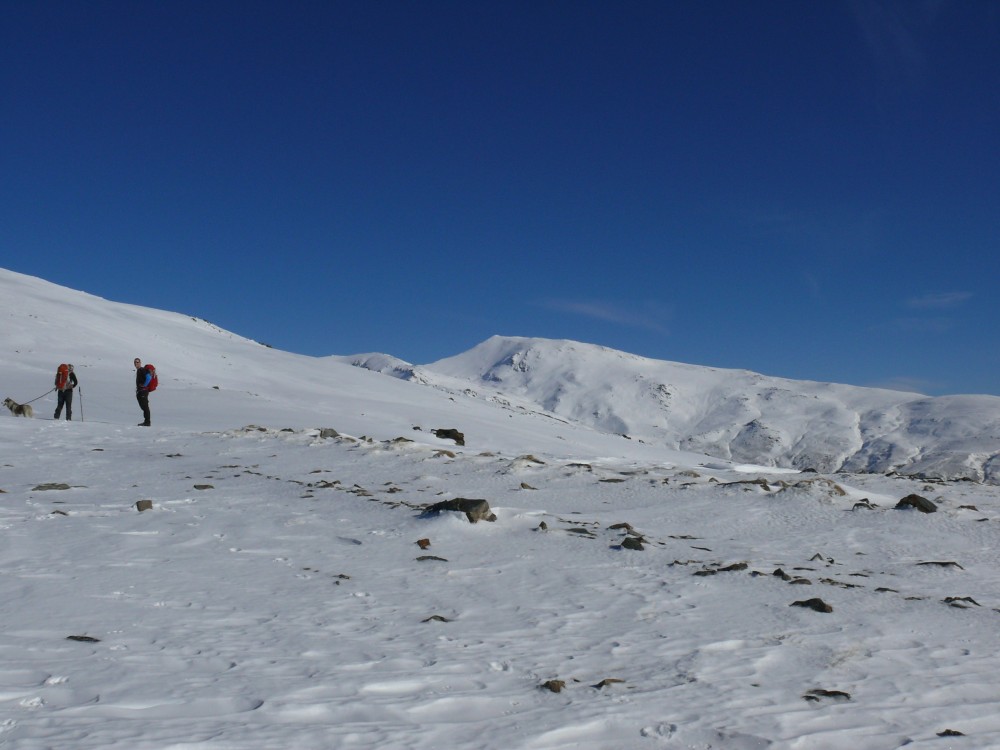 You can see Mulhacen 3482m, the hibundle exec jekyll buildghest mountain in mainland Spain on the right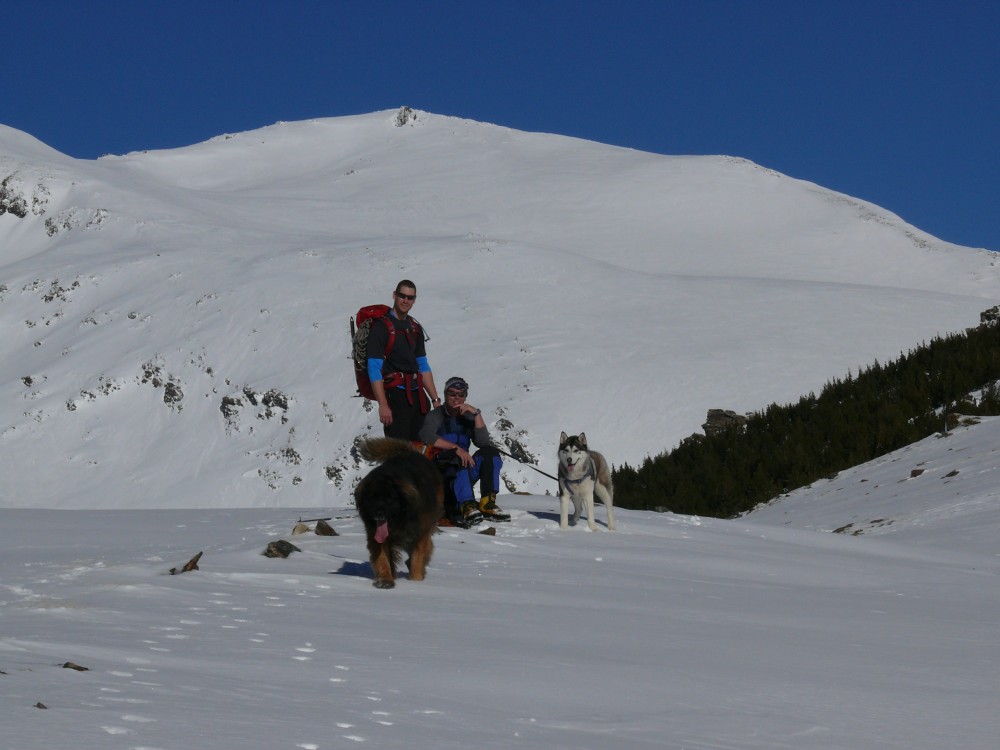 Taking a rest on the way up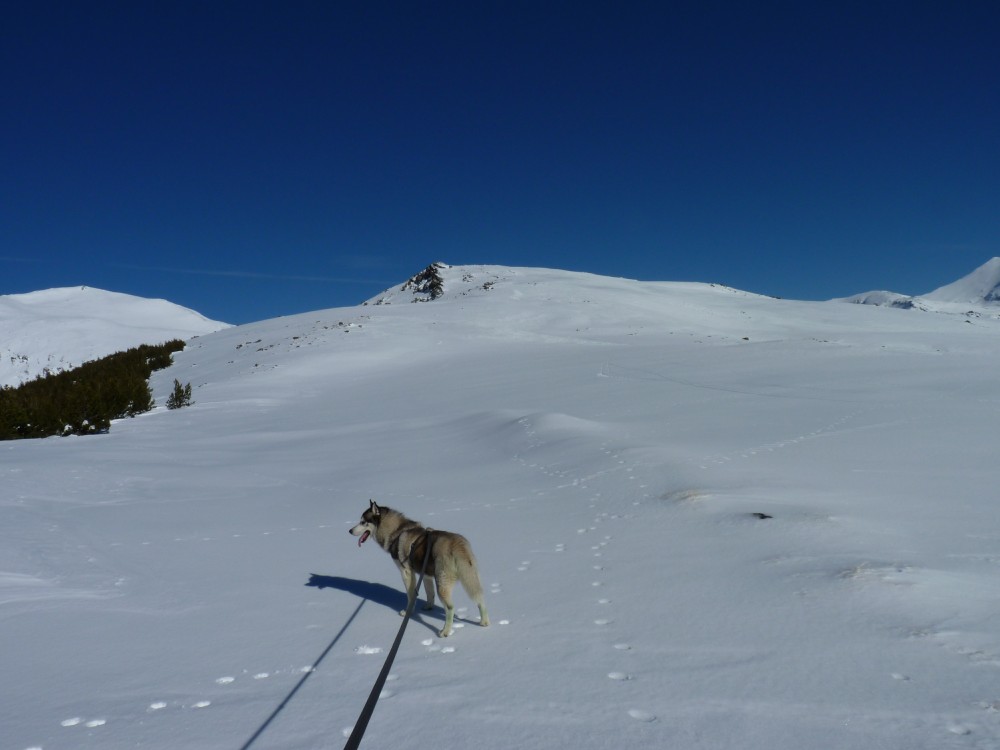 We were heading to the rocks on the left so the humans could climb snow gullies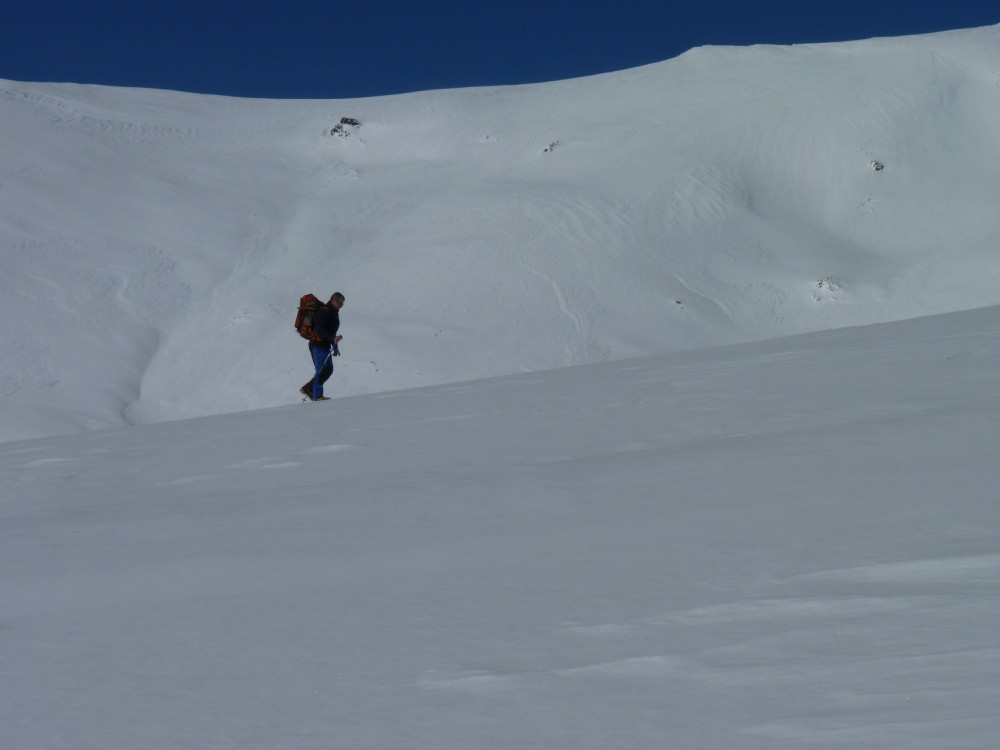 Hu'dad looking like Billy no mates
When we got to just below the rocks, the hu'mans practised their winter skils, ice axe breaking, belays, cutting steps in ice etc. They thought it would be funny to attach me to an icescrew and test the strength of it!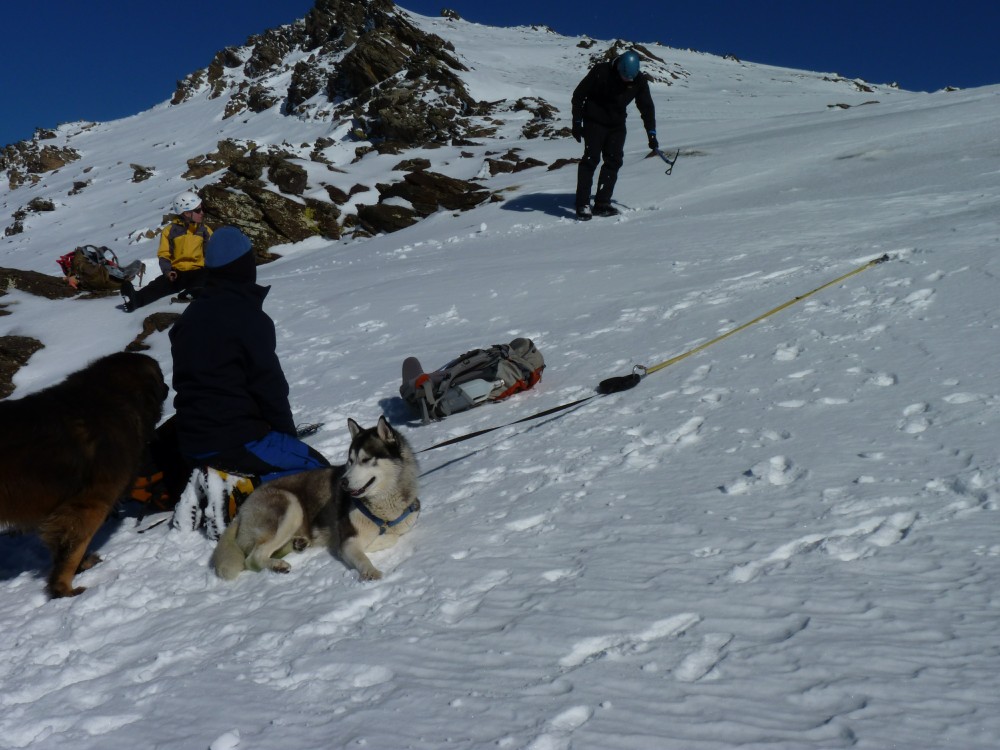 Attached to the icescrew whilst the hu'mans mess around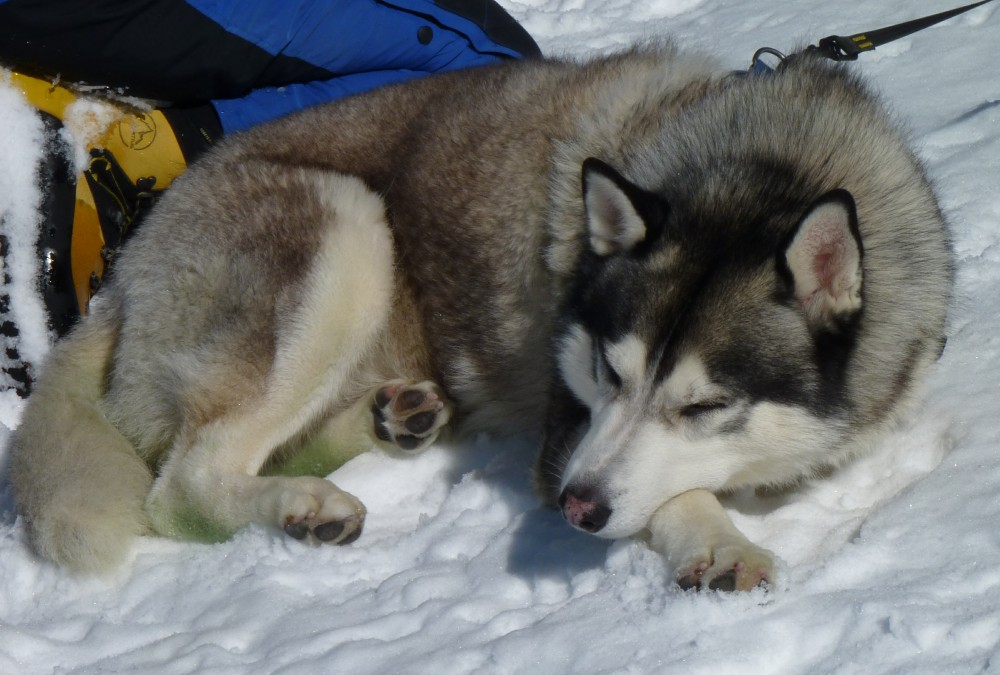 Having 40 winks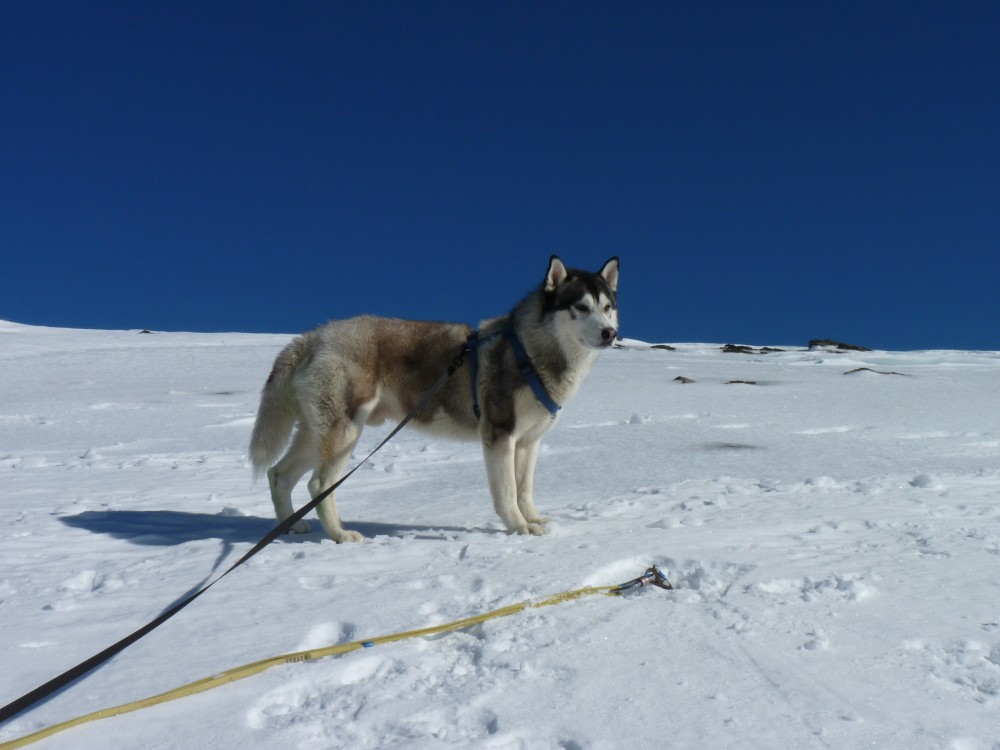 Off to investigate the icescrew but something catches my attention, could this be the test for the icescrew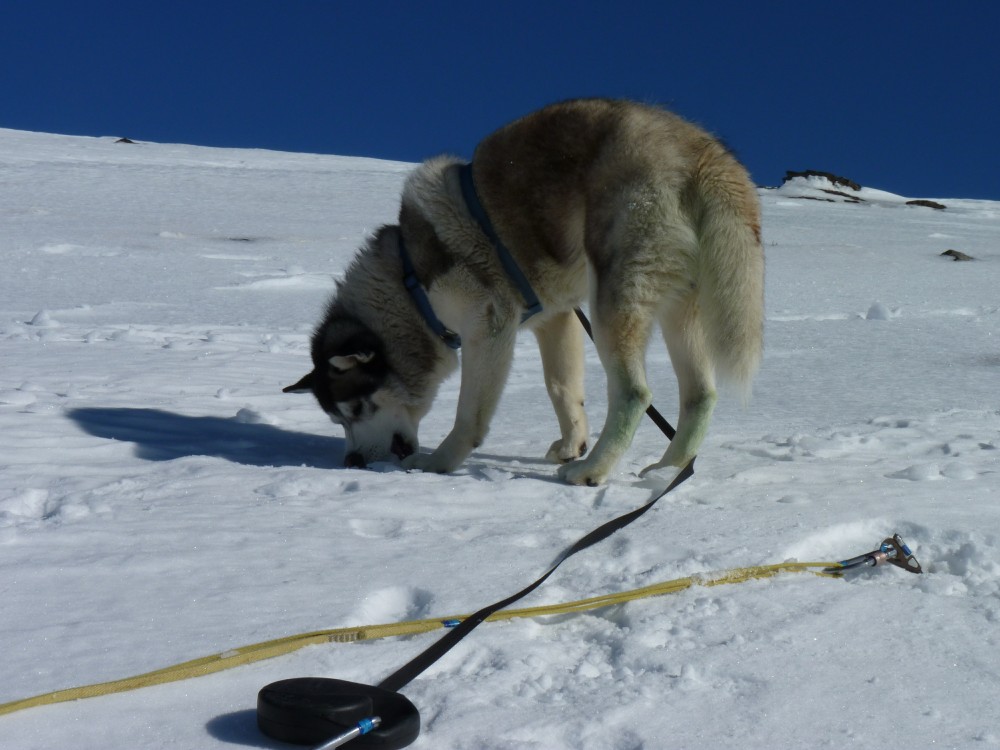 Nope, find some ice to throw around and eat instead
So we moved up to the rocks so the humans could do their climbing in the snow gullies. We took a siesta!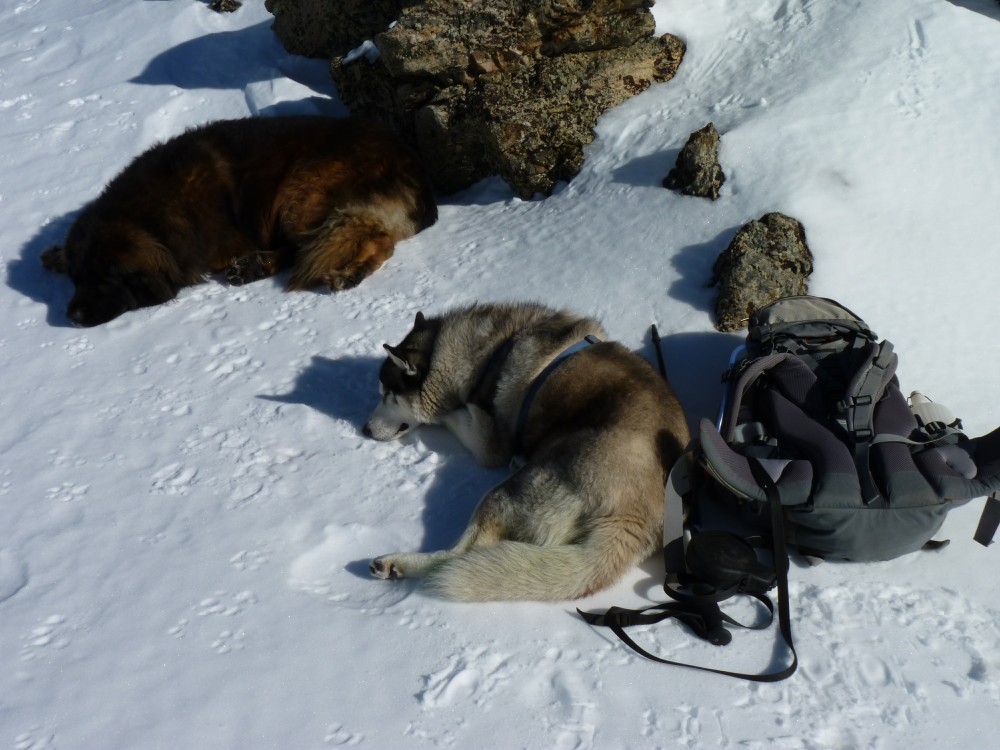 Taking a siesta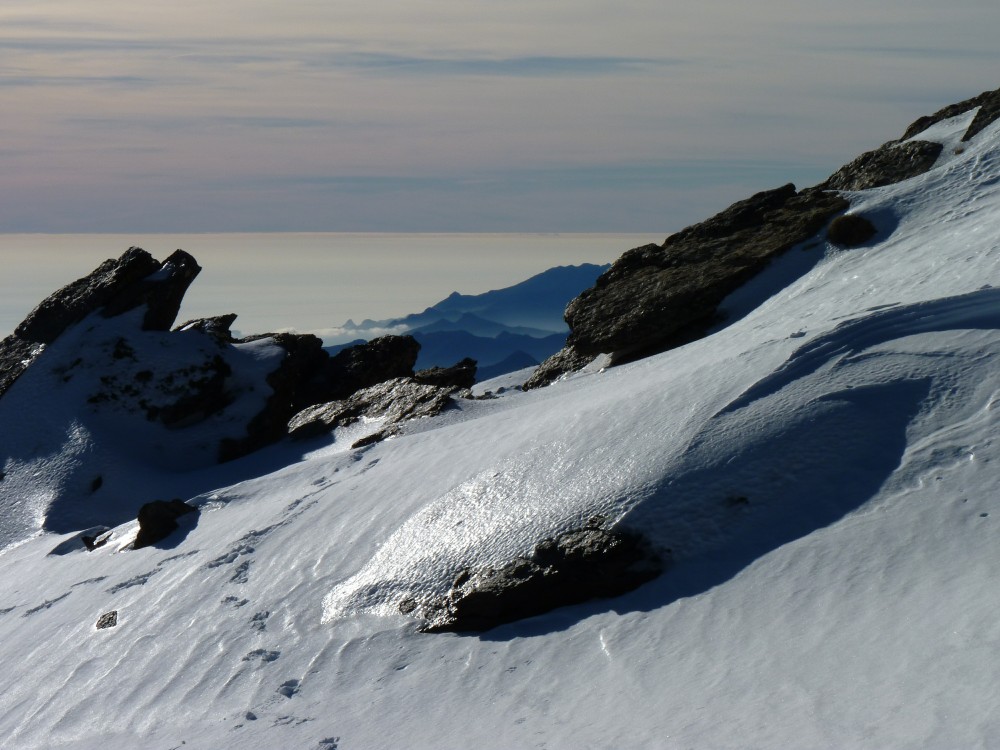 The view looking down to the Mediterranean sea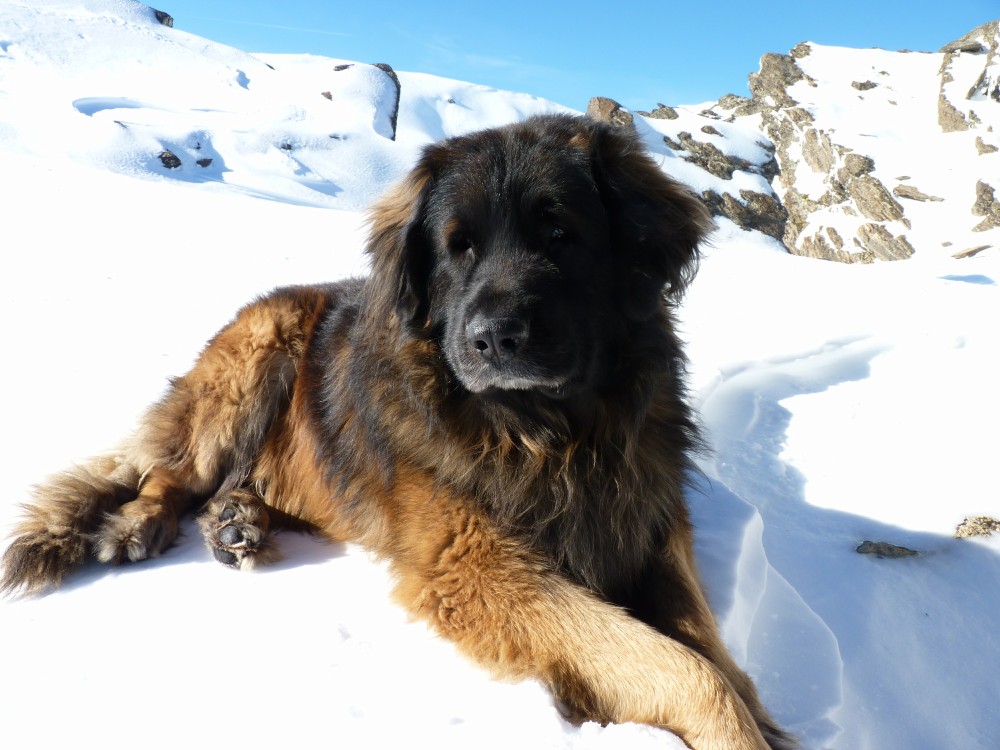 Bruno woke up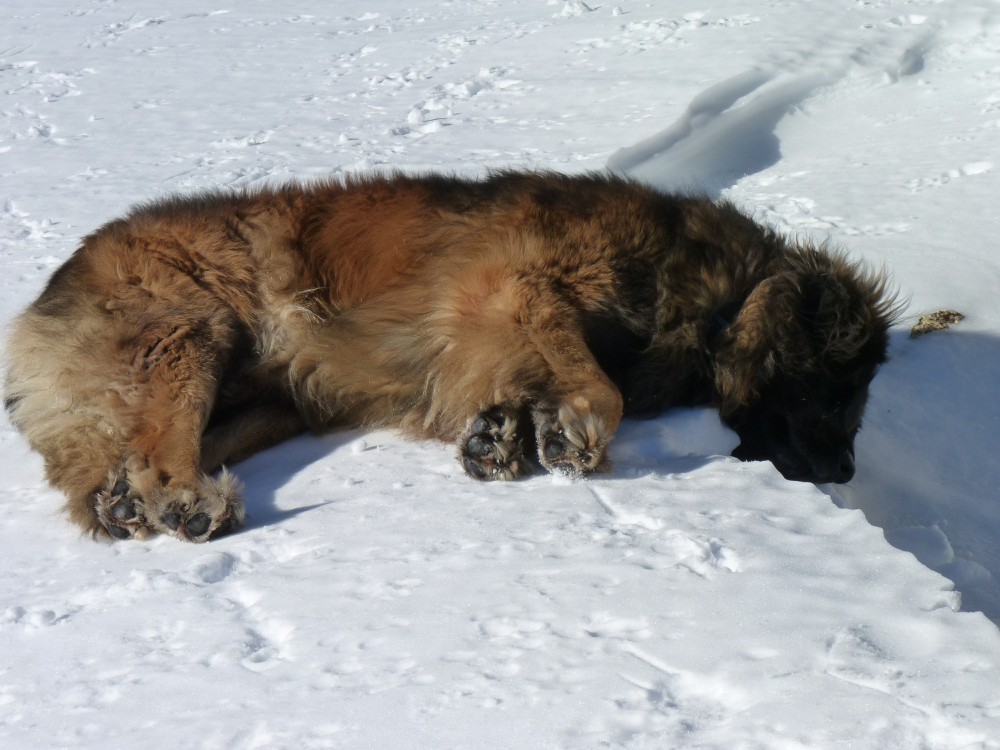 Then fell asleep again!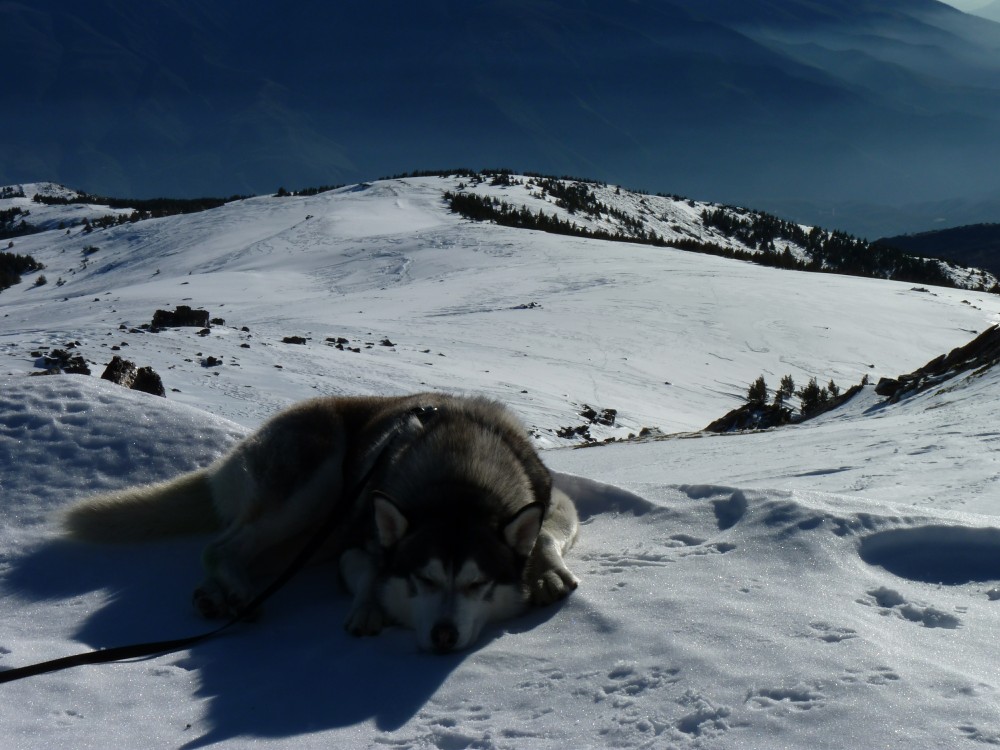 I changed position
Then it was time to go, on the way down Brett ran with me and I very nearly pulled him over :)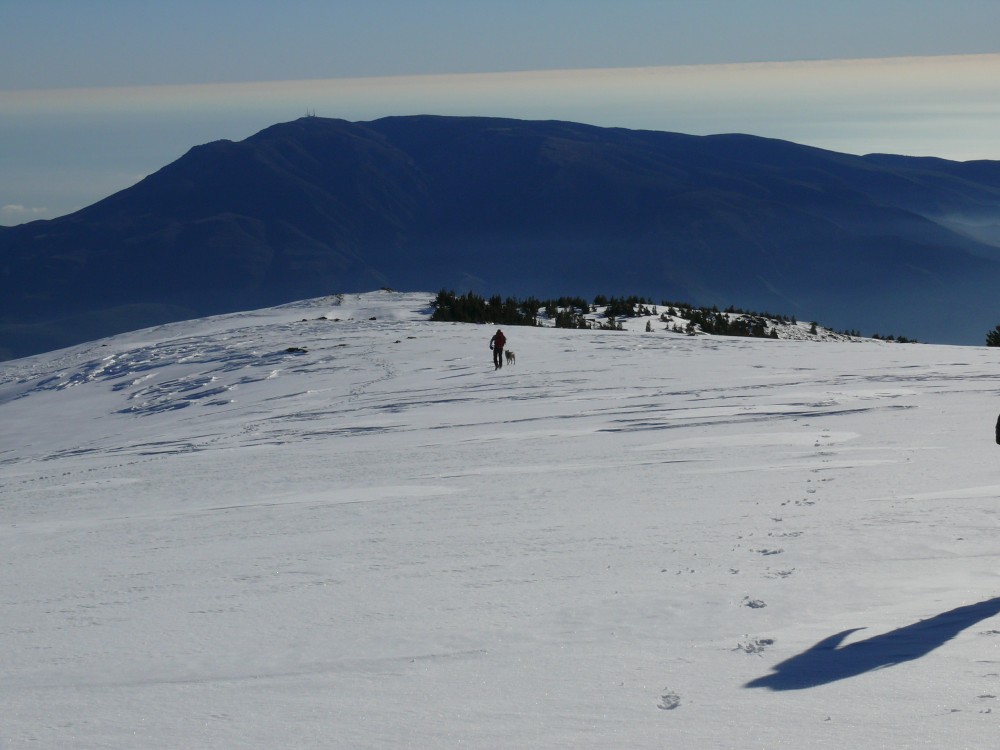 Me dragging Brett down the snow slope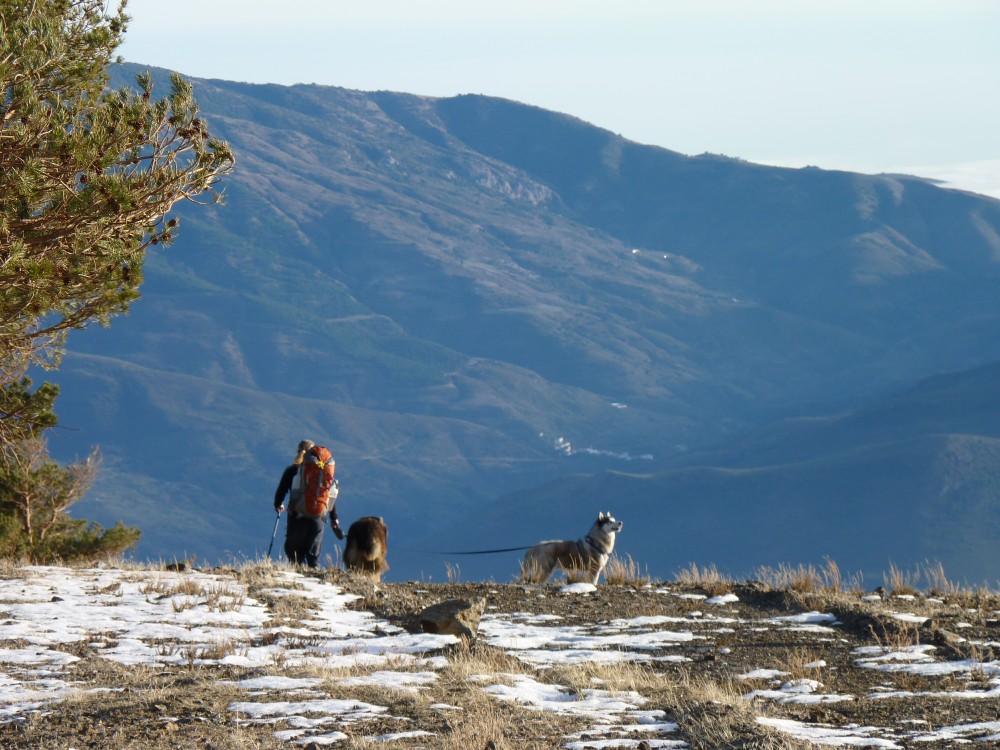 Nearly back at the car, but I smell Ibex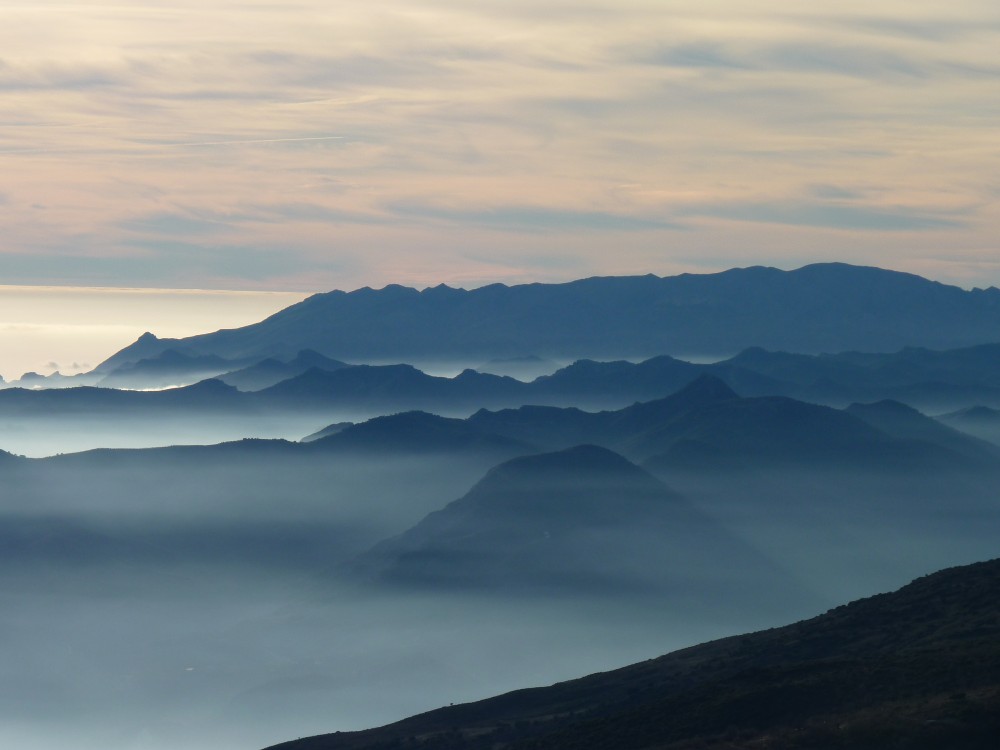 The sun going down and mist rolling in between the lower mountain valleys
Comments
Tyler & Dez: Pawesome pics, love the snow!
Tyler & Dez: Pawesome pics! Love the snow...sleeping in it is my fav!
Theo: WOW! You guys are awesome--and you look like you have a great life! I'll try not to get too jealous following you blog. :) And thanks for visiting our blog, too! Theo
FiveSibesMom: Those are some absolutely amazing photos. Khumbu and Bruno are just beautiful and set against that snow...just "paw"some! Love the landscape shots too. Beautiful land!
Khyra: Those are some of the furry same ways I enjoy snow AND naps too! Hugz&Khysses, Khyra PeeEssWoo: GREAT PIKHS!