Continuing on January. Our temperatures actually dropped again for a few days, we even received a little precipitation!
We include a short video showing how good Sibe's can be, when we want to, at recall.
First we start with what to do on a cold wet (for us) day.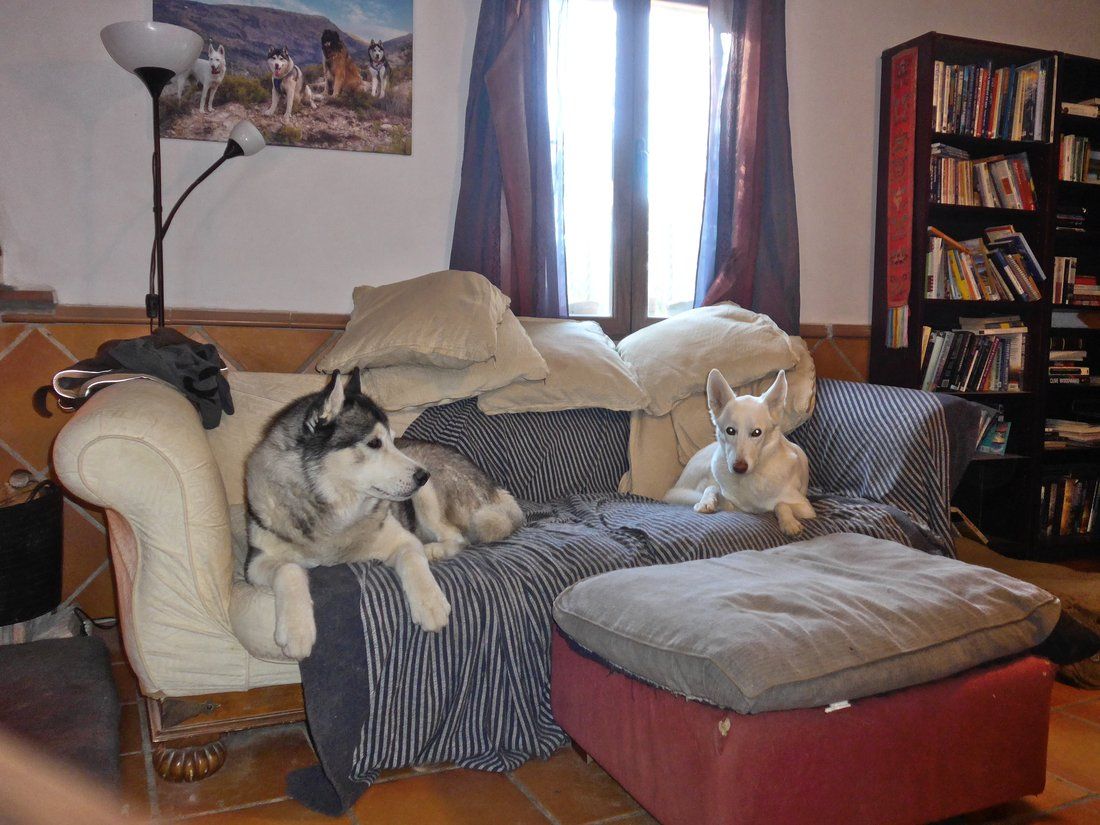 Rita and Khumbu having some sofa time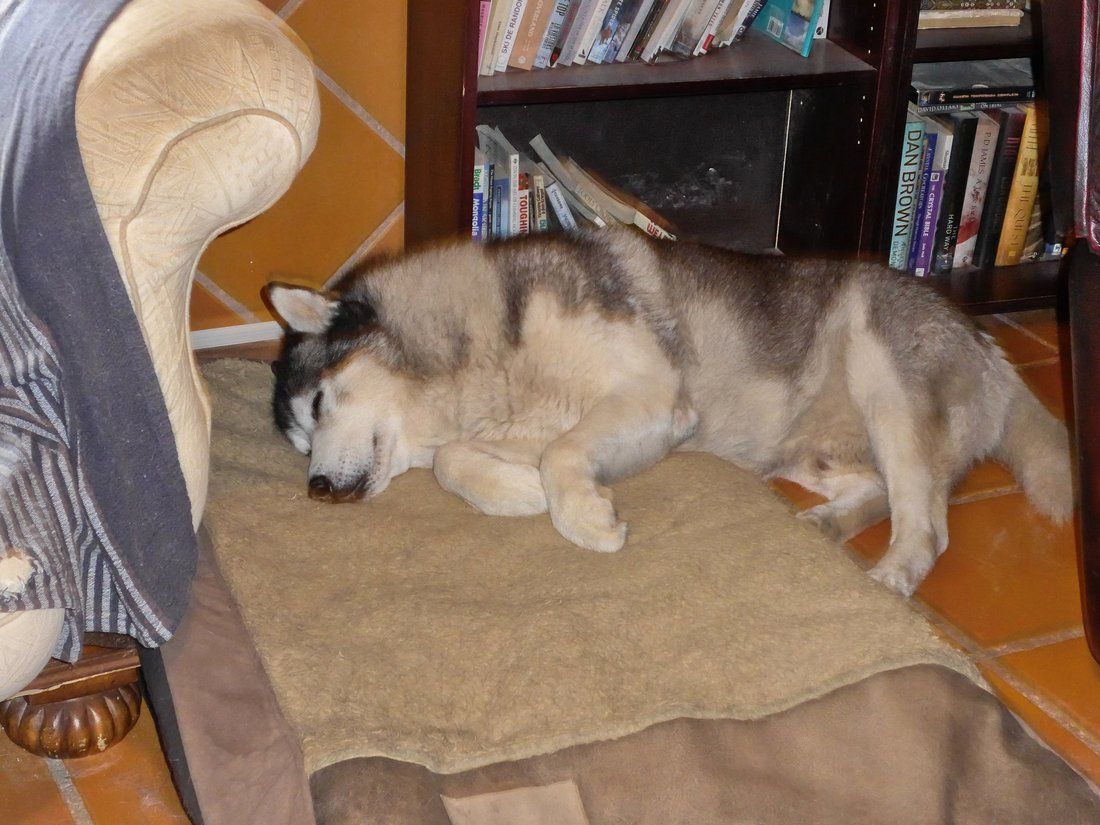 Khumbu's latest sleeping position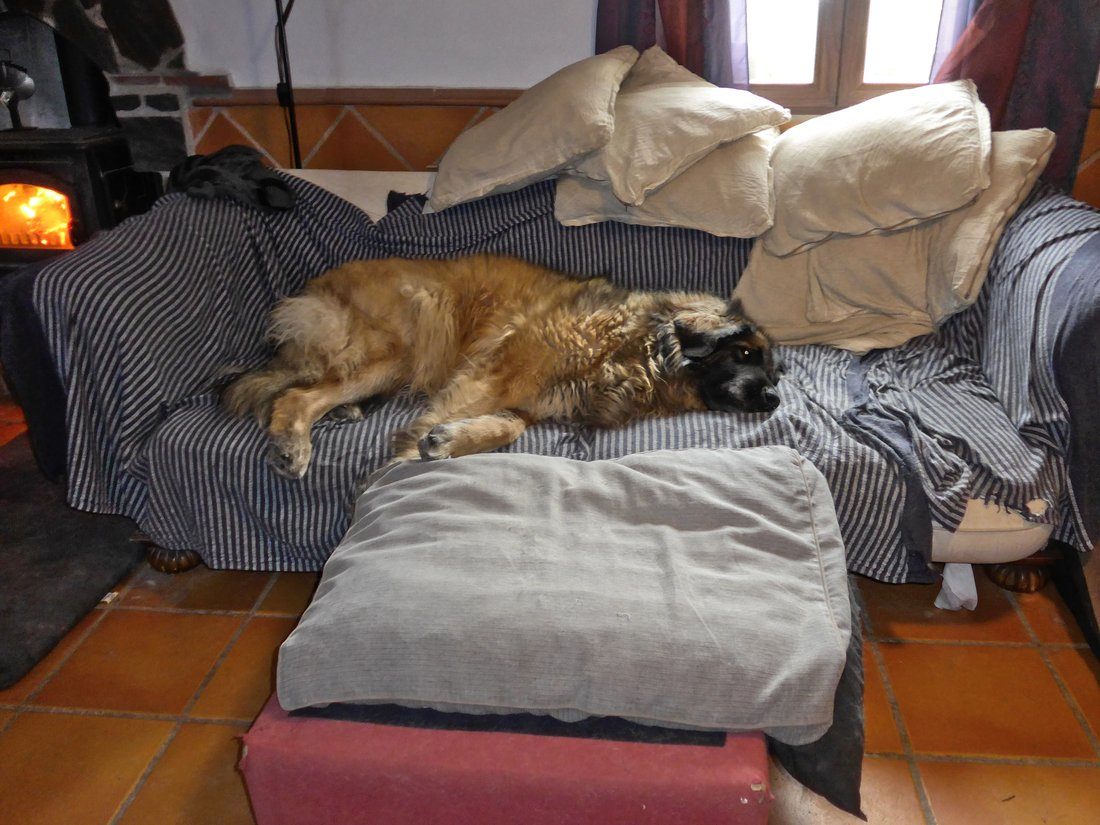 Kyra having some sofa time
Rita in her magic cape yawning in front of the fire in her bed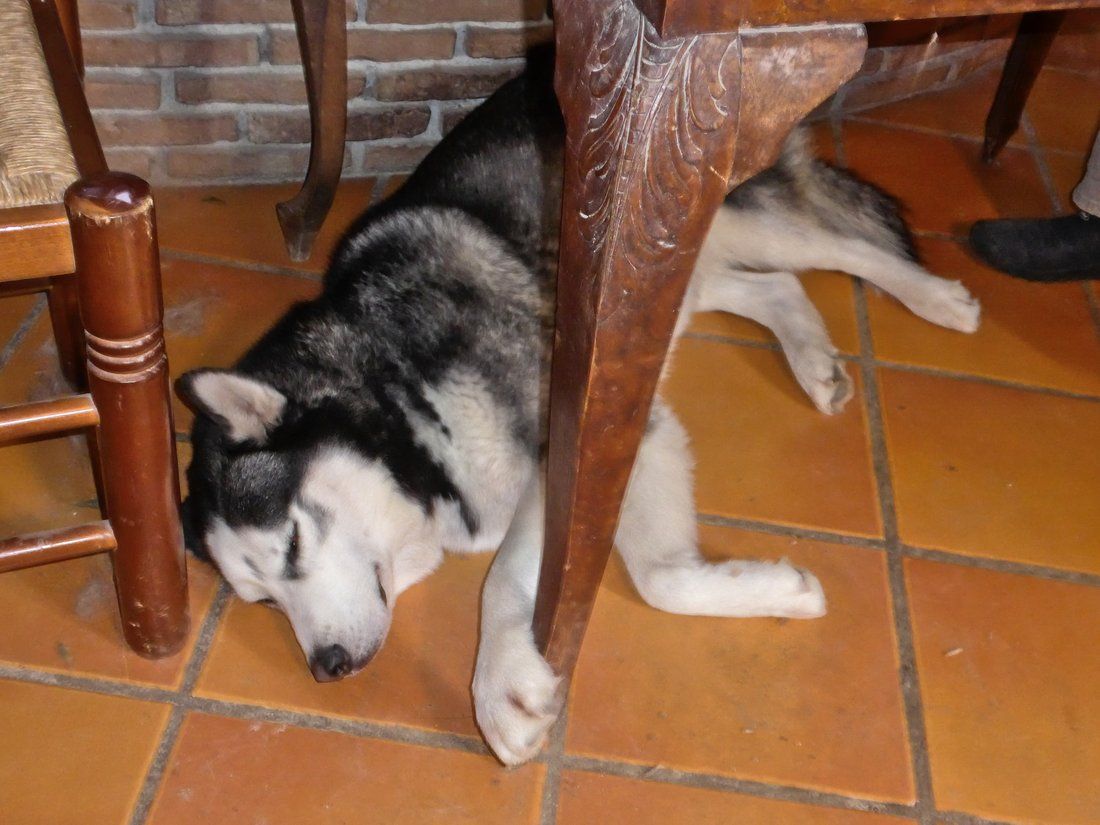 Arko often likes to hold the table leg when he sleeps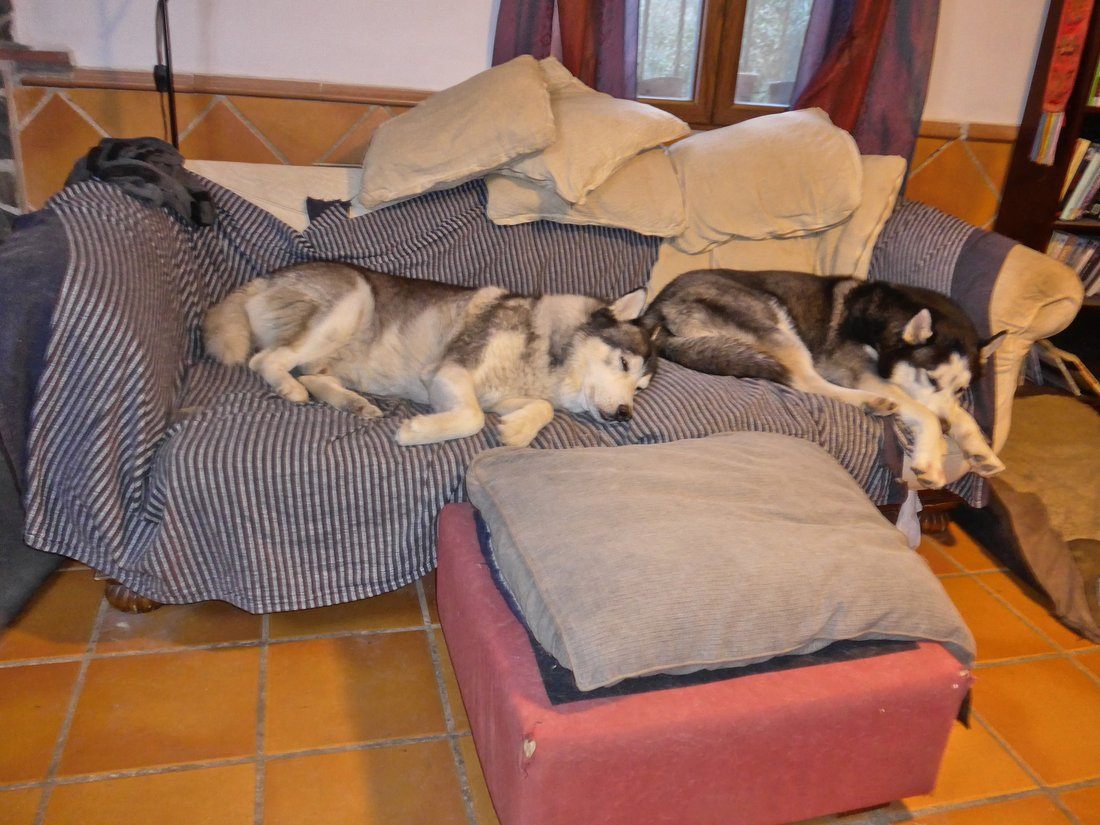 Khumbu and Arko having some sofa time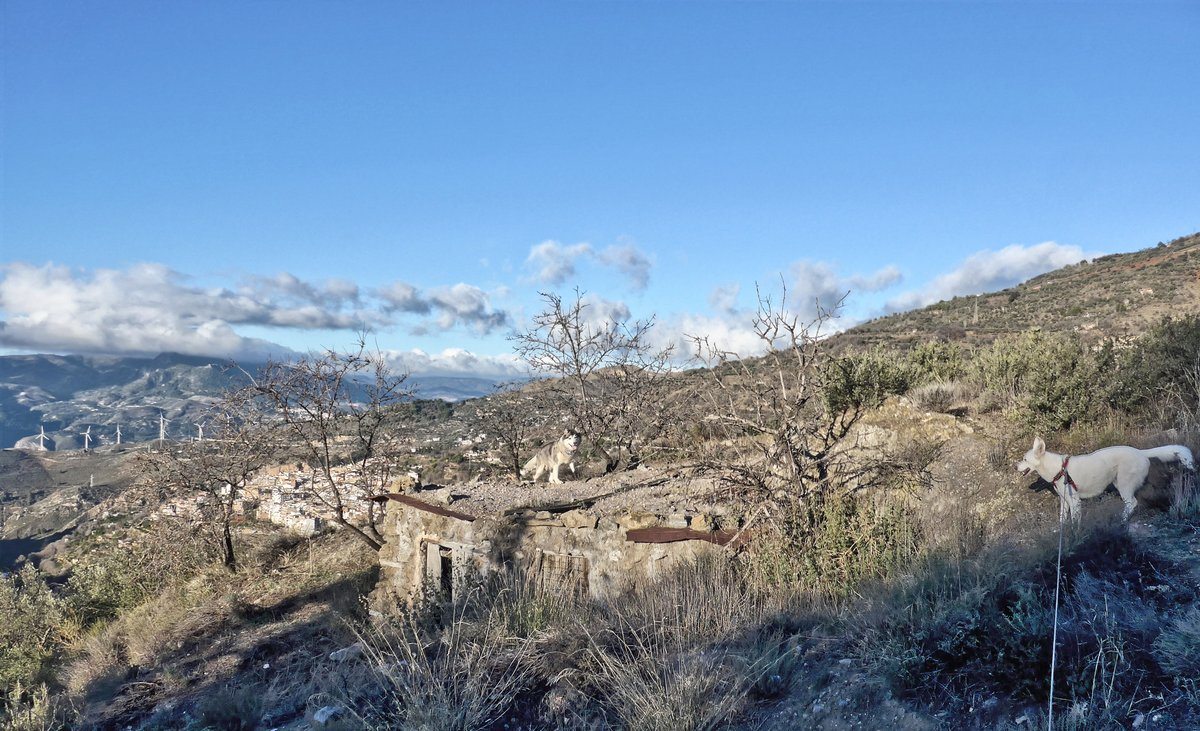 The day after the rain. Khumbu investigating the roof of the ruin that they are not allowed on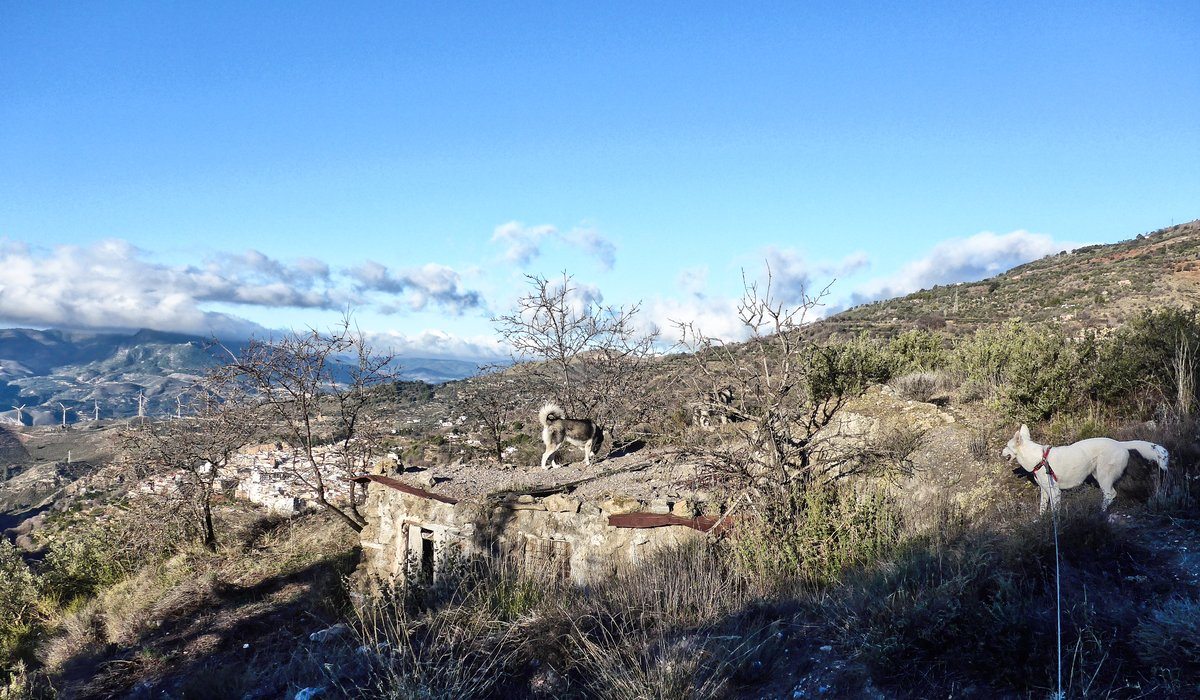 So Arko had to investigate it too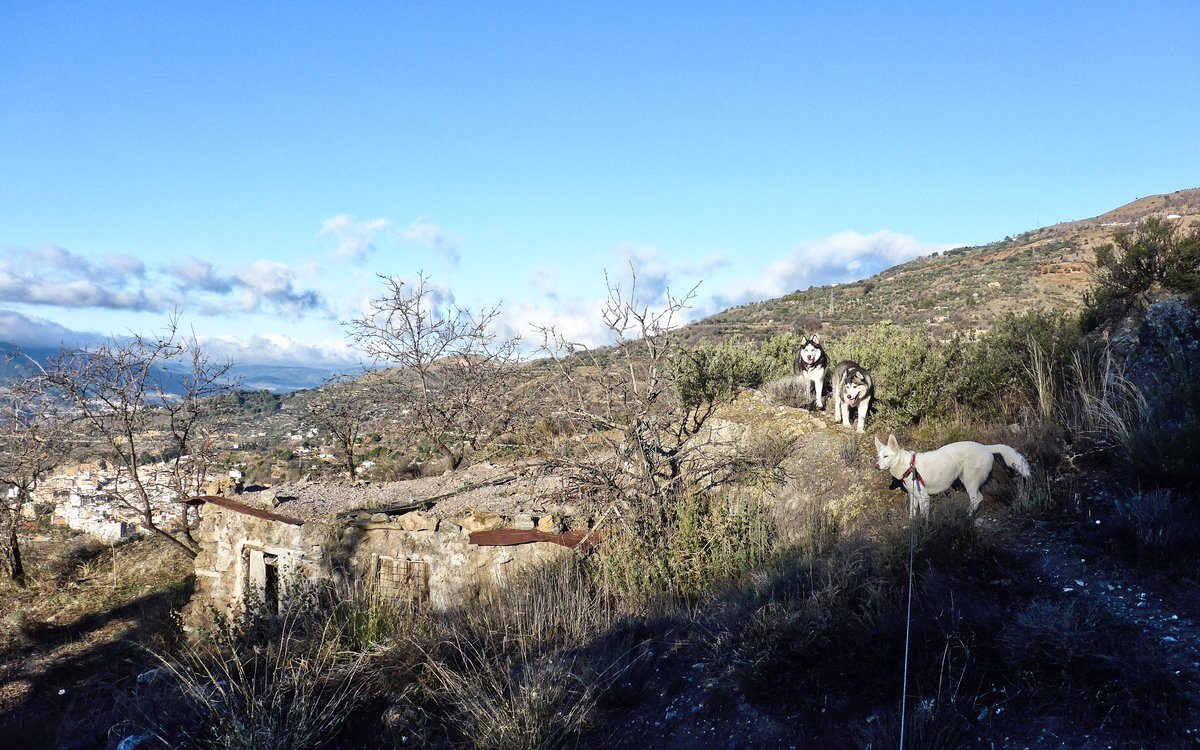 The boys eventually coming back on the track, Rita really wanted up there too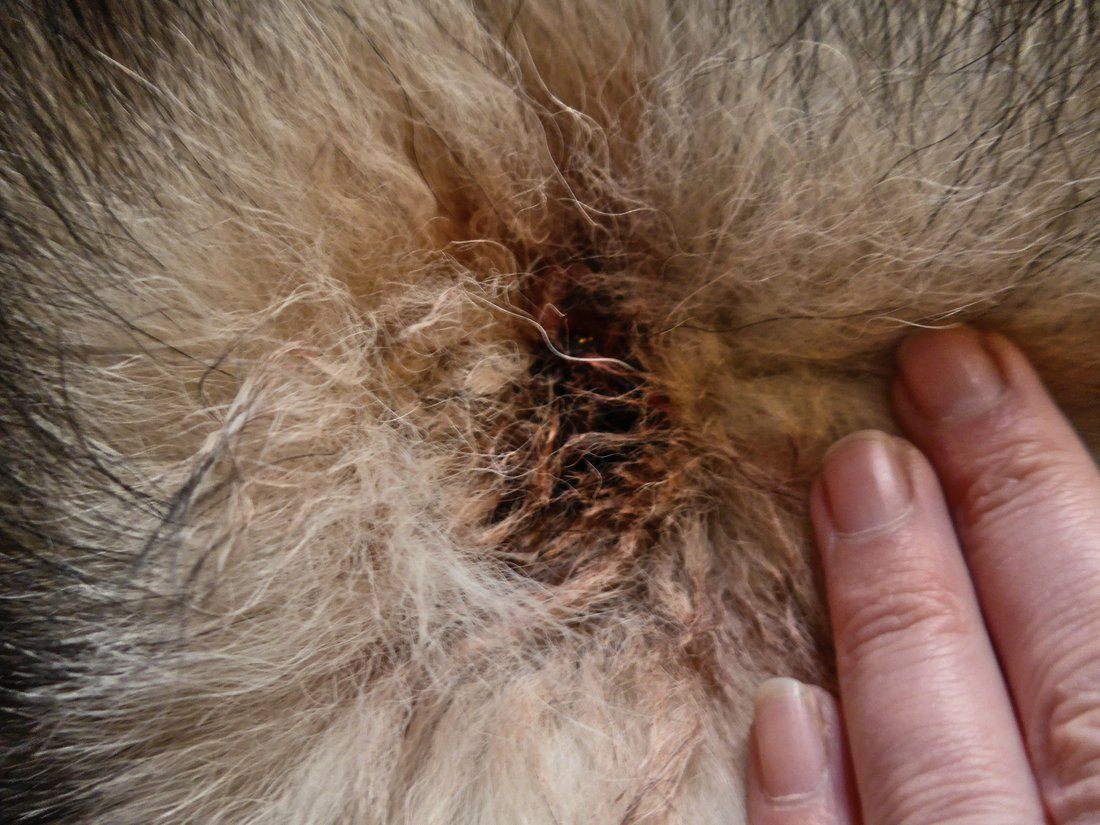 Khumbu had a wart grow back, he managed to catch it so it bled
And now for our video
Comments
Khyra and Sometimes Her Mom: Khumbu sleeps a lot like I do these days...when I get khomfy, watch out! As fur the video, I might be at the khoast by now ;-) Hugz&Khysses, Khyra, The One WITH The h!
The OP Pack: Nice recall. We have to be like Rita, on leash:( Hope the wart area heals well. Woos - Lightning, Misty, and Timber
The Ao4: You guys have SUCH a cool place to go exploring! We hope that wart heals up cleanly! Cammie!