We had a very exciting walk. It involved cats and Ibex, all in one day, in one walk. How lucky are we.
Rita has a little game in the morning, usually played with hu'dad while hu'mum is getting ready to take us out for a walk. There is a short video at the end of her game.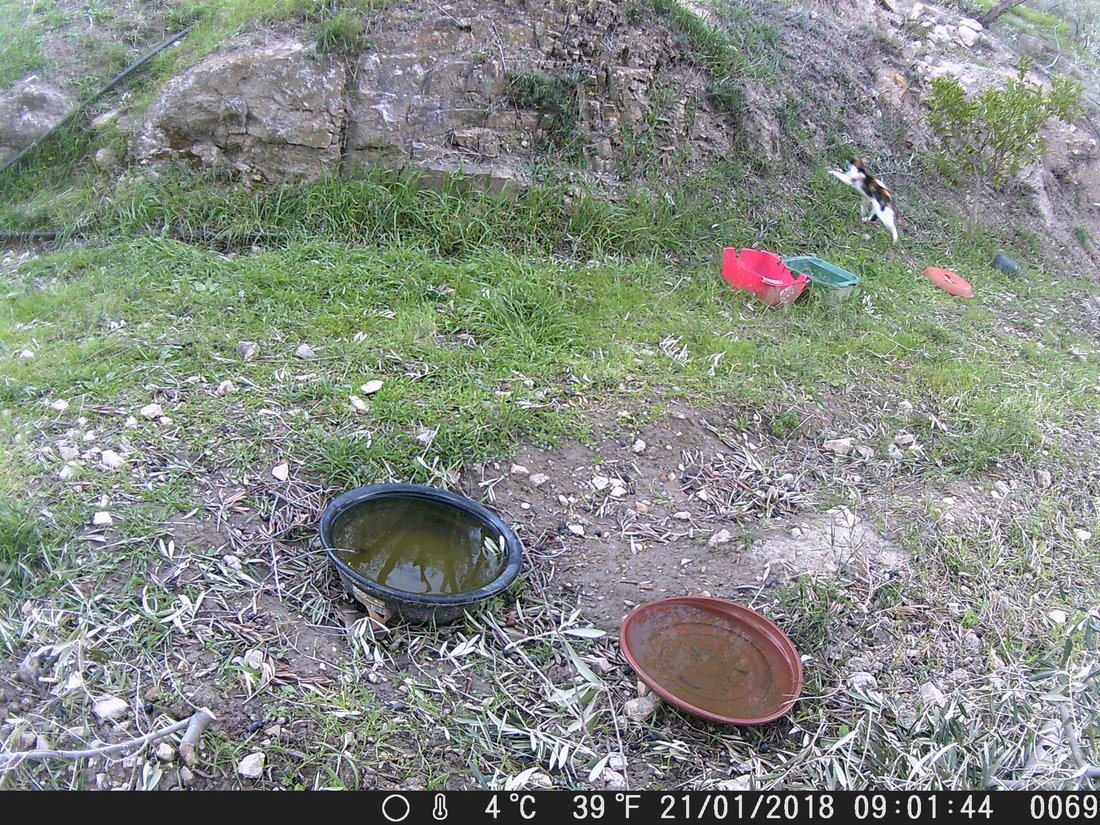 Please note the time in this picture captured by Campocam. The cat made a mistake, 6 minutes later we were out on our walk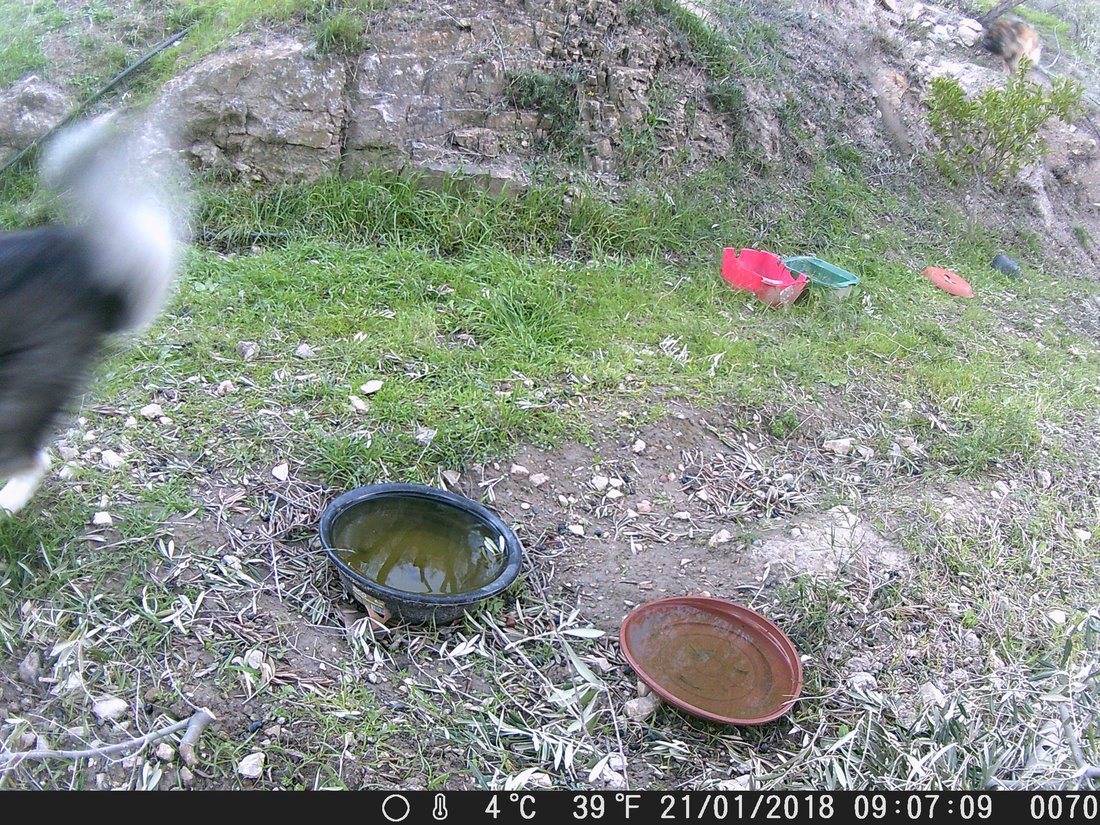 The camera just captured a disappearing Arko and Kyra on her way down. Hu'mum can only assume the cat ran back the way it had gone up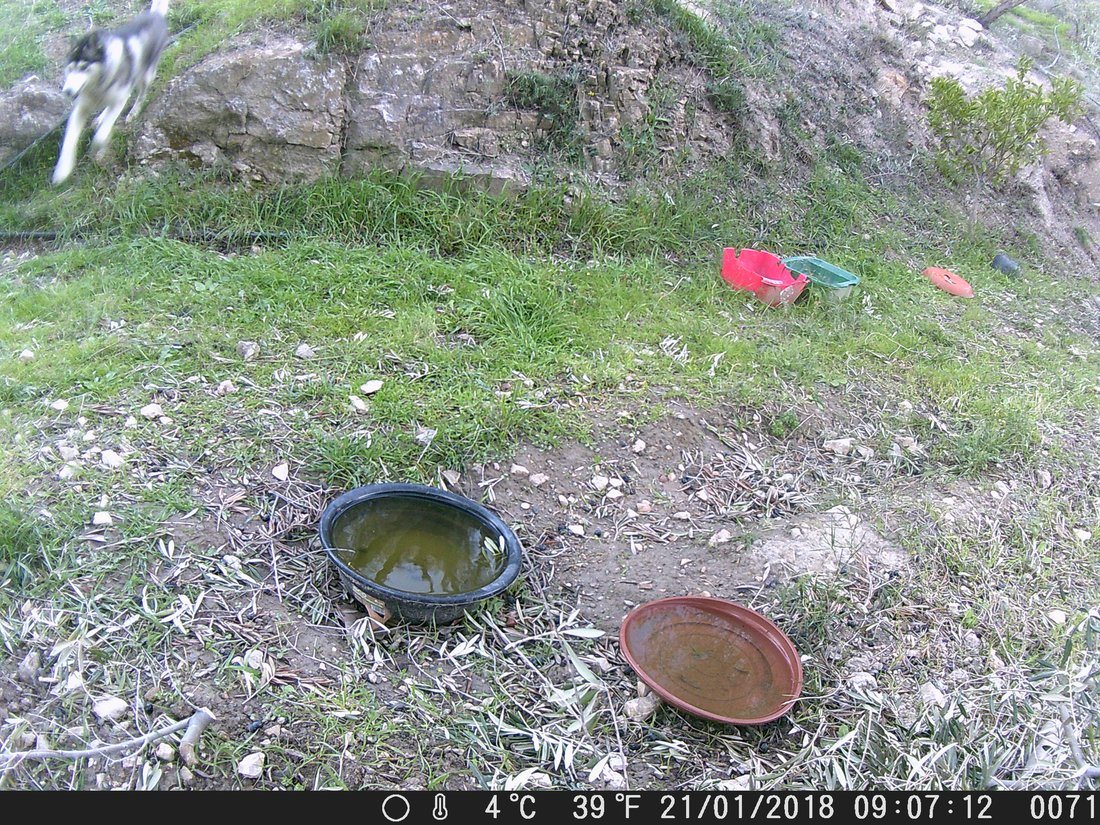 3 seconds later Khumbu made it onto camera. Don't worry about the cat, all is OK. She and 7 of her friends live around the campo here, wild and are more than used to dogs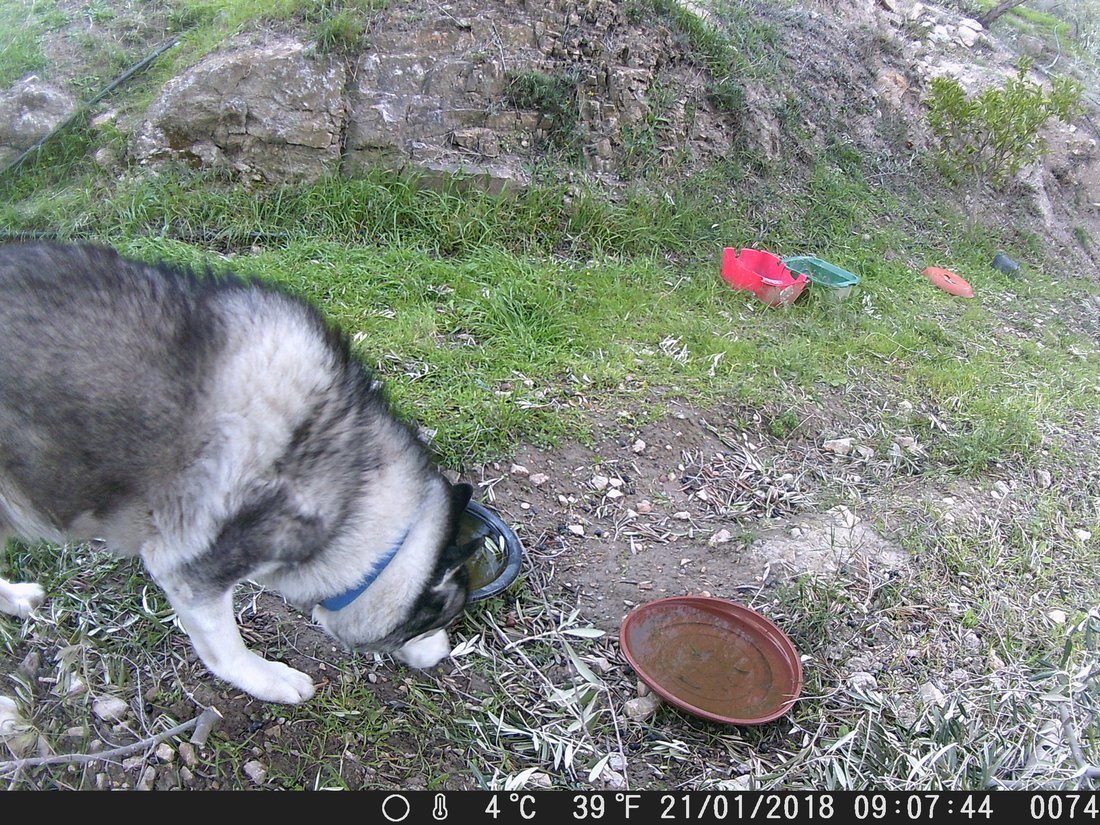 Khumbu gave up the chase and decided to check in and see who has been at campocam watering hole recently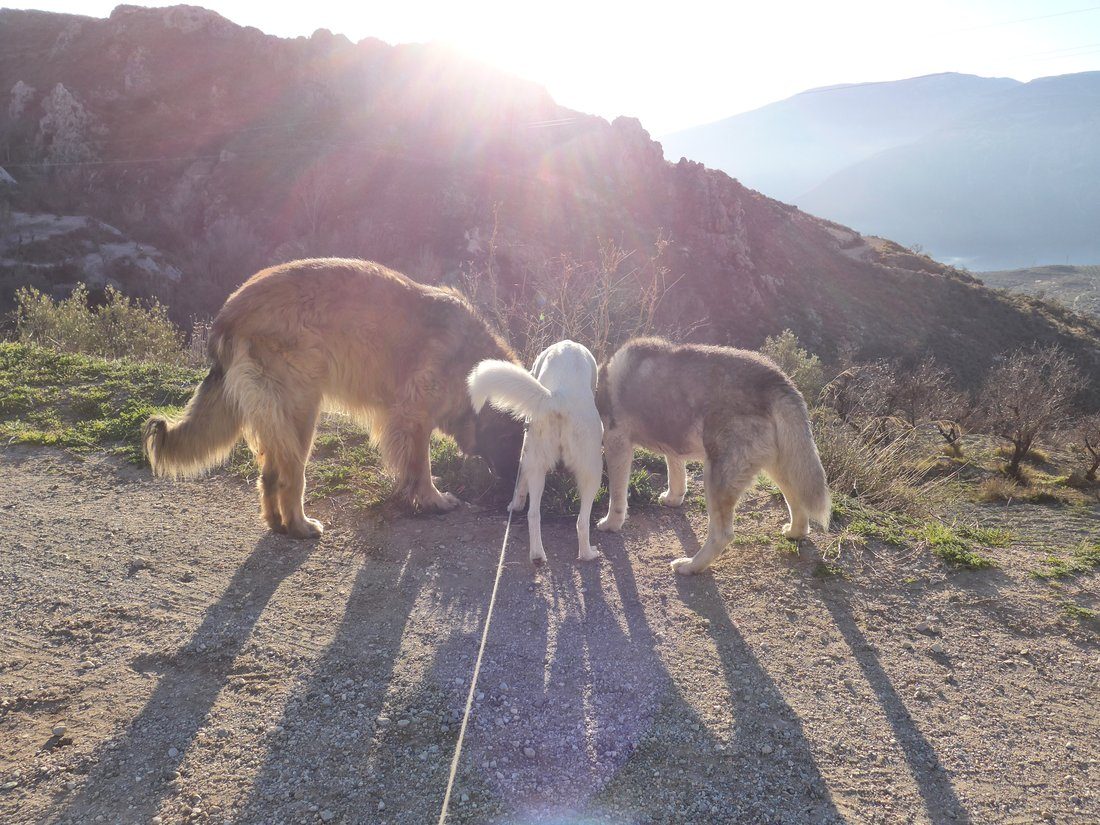 Picking up p'mail 3 at a time
Same place, different 3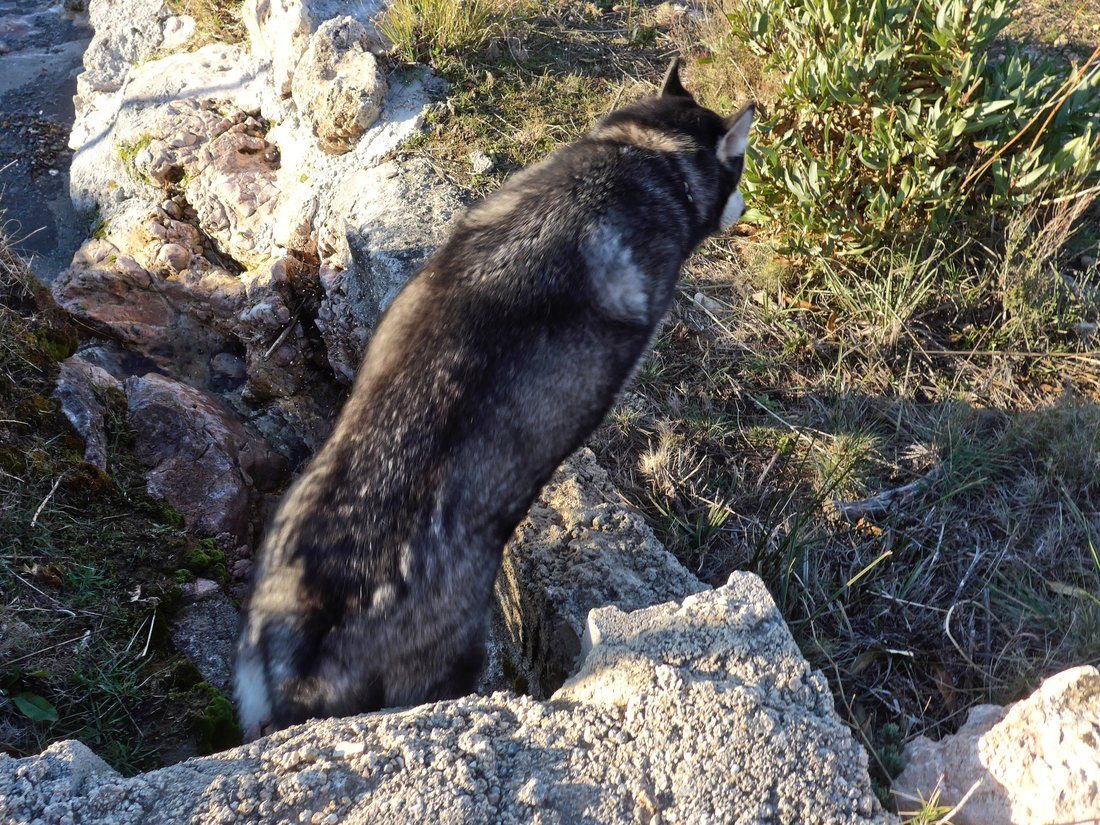 Arko coming out of an acequia tunnel again. We have no idea why he likes to walk through them, but he does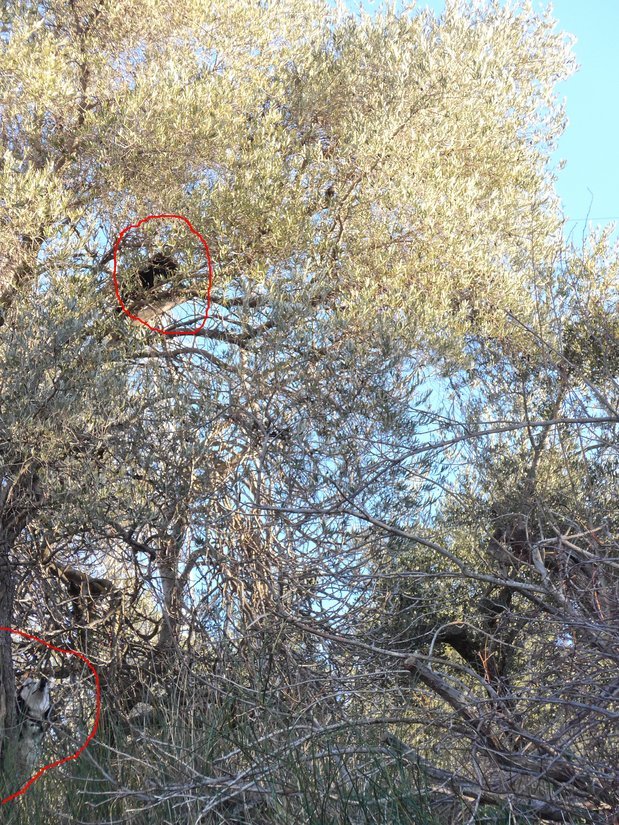 Can you believe it, later on in our walk, another cat. Arko had tree'd this cat. He thought it was great, tried to climb the tree, wooo'd at it. Again, no harm to any of the cats, they are far to savvy.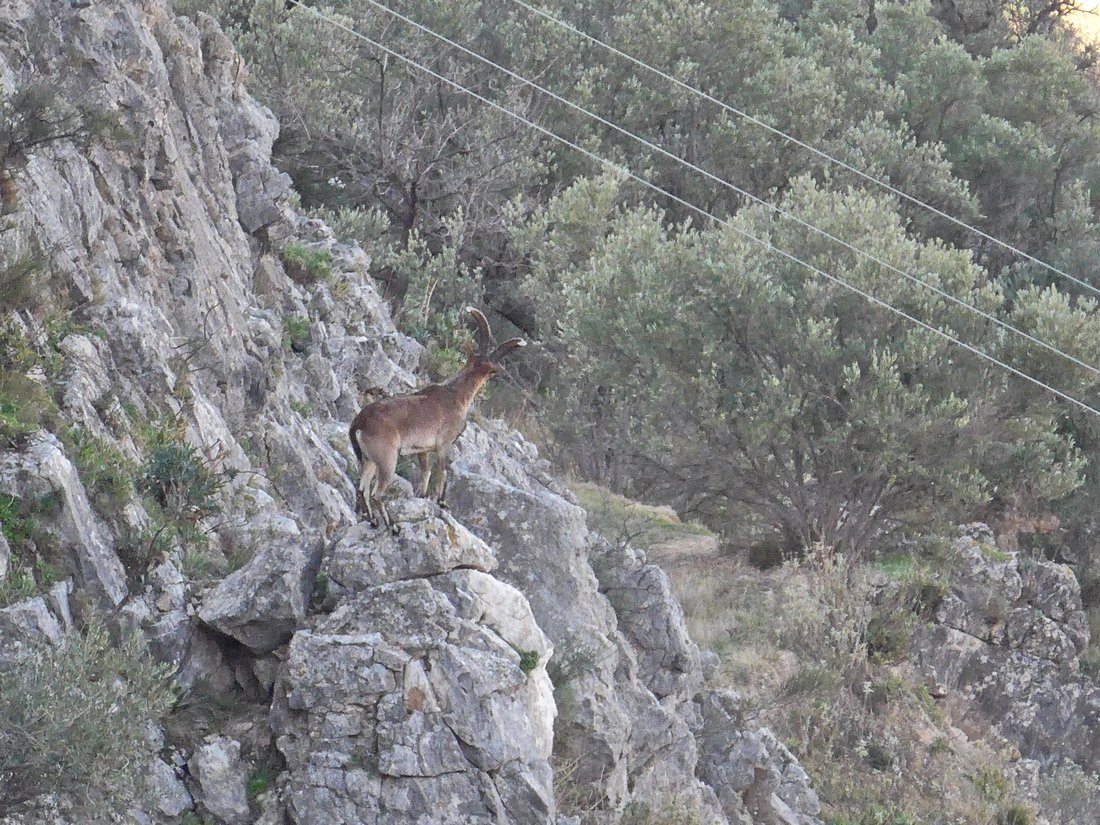 And things just got better, we found Ibex. Look at this handsome chap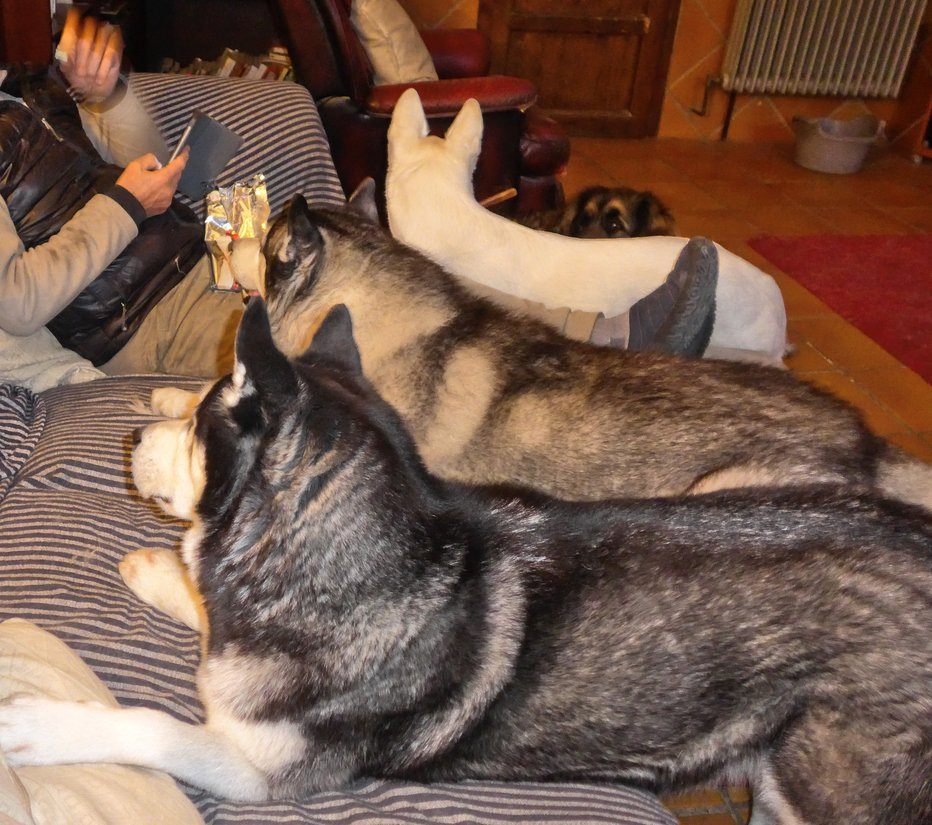 Why yes hu'dad we would like some of your white chocolate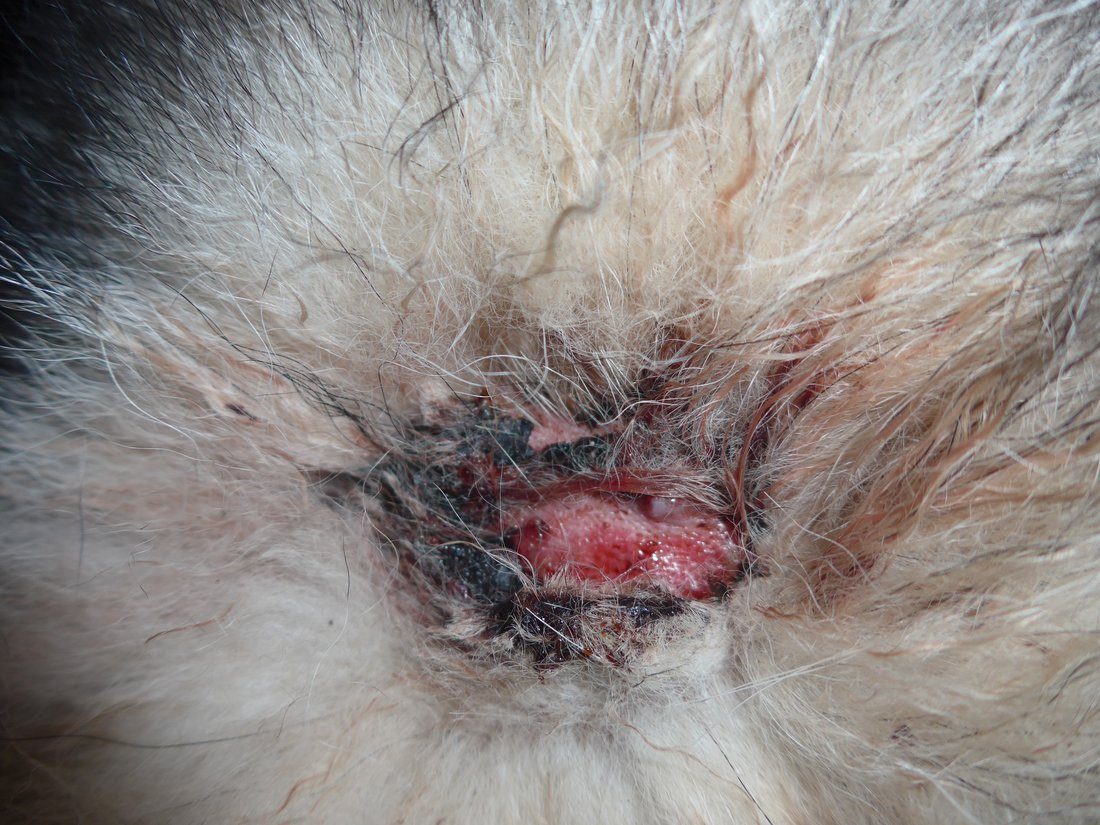 The wart on Khumbu's neck finally fell off
And now for Rita's daily game video
Comments
The OP Pack: We don't like it when the neighbor cats sit outside our fence and tease us. One time, Lightning chased one of them way up high in a tree. The Dad had to get out a ladder to get her to come down. Rita - you sure must have surprised your Dad when you jumped up there:) Woos - Lightning, Misty, and Timber
KB: That was a very eventful walk! A cat (or two) AND an ibex. I've never seen an ibex. You are very lucky!
The Ao4: We had a big black cat in our fenced-in yard yesterday! I stared out the window at him -- and he stared right back! Yours sincerely, Margaret Thatcher PS: We are trying to get back into the blog-visiting groove. We're sorry we've been absent. Mom's fault.