A slip sliding crazy morning
We have been having some pretty wild weather these last few weeks, wind, rain and snow. Wind speeds in the mountains of over 140 km/h and at home we had a max wind gust of 69.2 km/h. As you can imagine we have not been getting out into the mountains to much. But with a break in the weather for the morning the hu'parents announced "let's go snowshoeing for the morning"! Our friends came along too, Ian, the human, and Border Collie Meg who is a little younger than Kyra.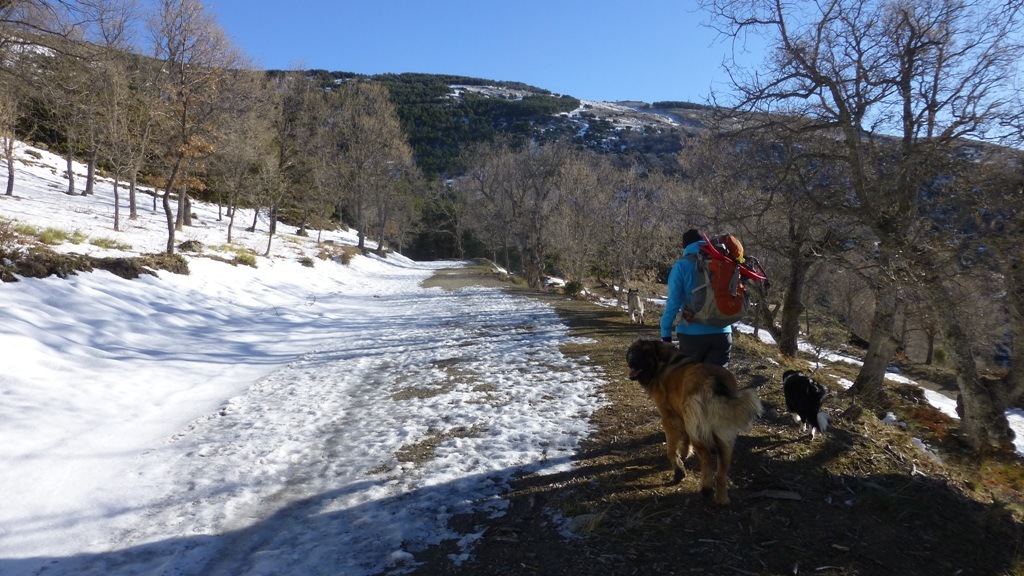 The walk in. We couldn't get to this part of the track by car because of the banked up snow on a narrow stretch of mountain track
We couldn't reach our destination because the snow was banked up on the track, it was icy and the humans were worried about slipping off the mountain. Good choice, they stopped and we started our walk in.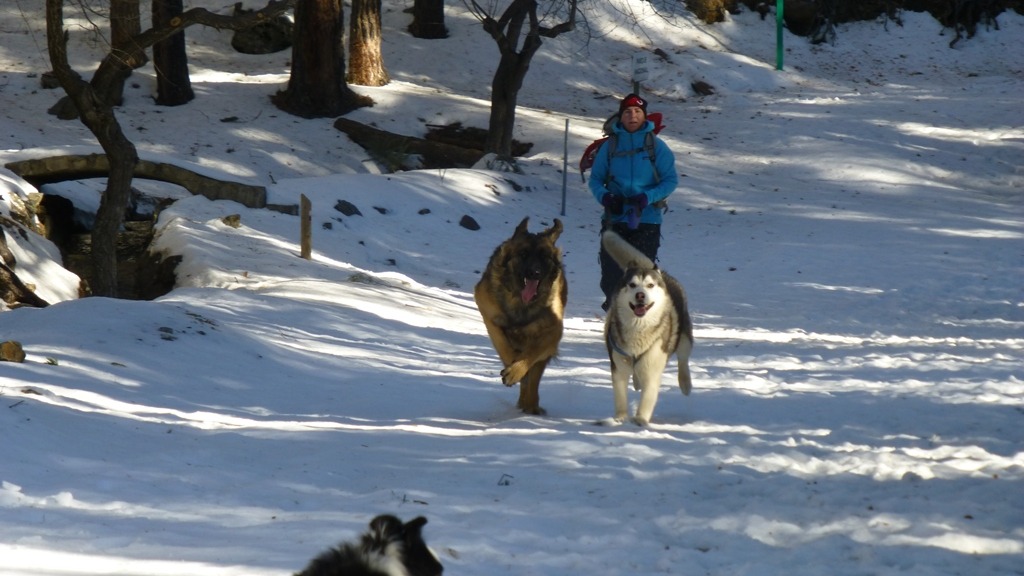 I got to have a bit of free running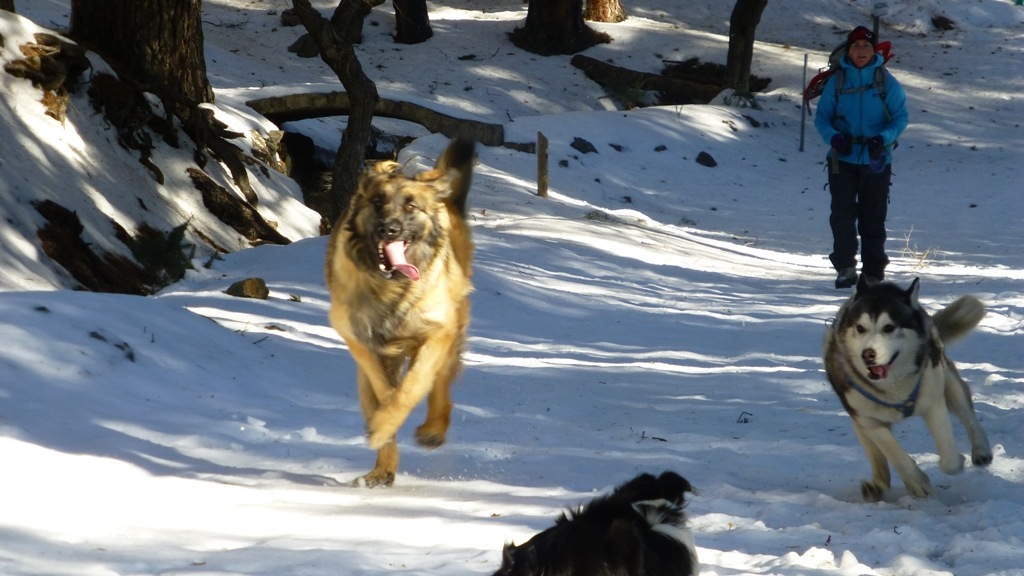 Had to do a Meg dodge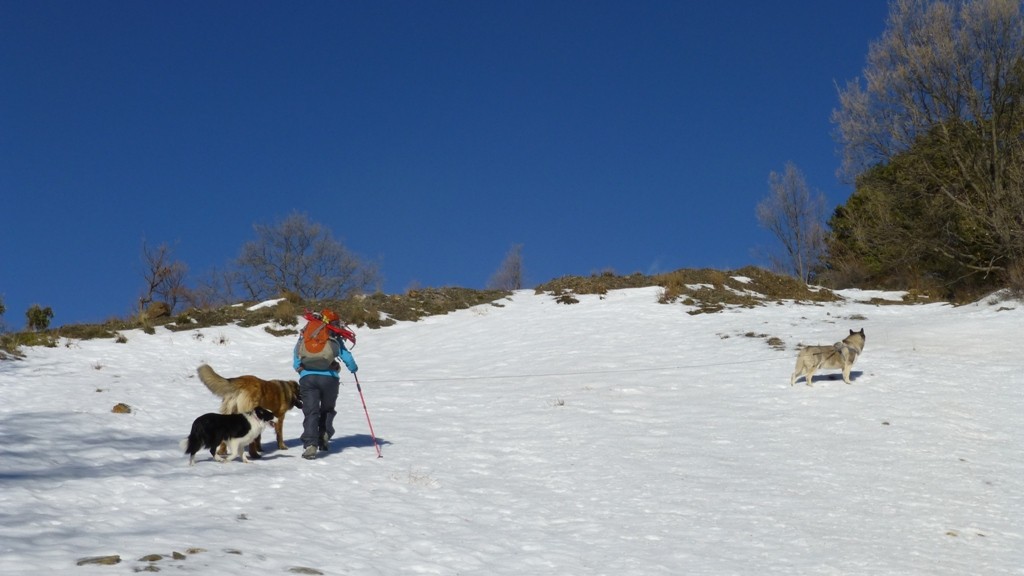 For some reason the humans decided not to go through the forest and we went up the firebreak at the side instead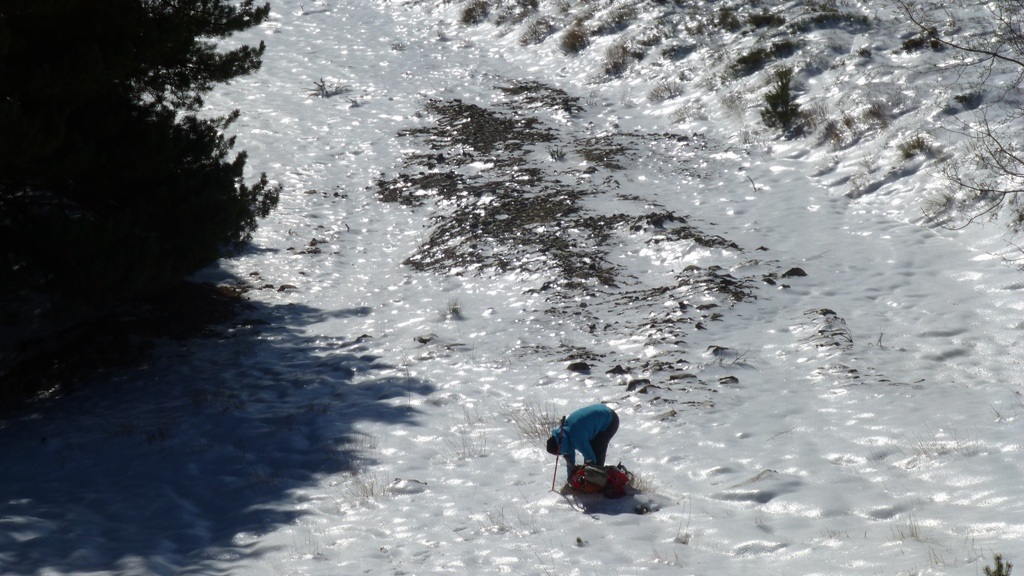 Turns out there was no need for snowshoes, crampons were needed instead. With all the wind, the snow had turned to ice. Hu'mum putting her crampons on.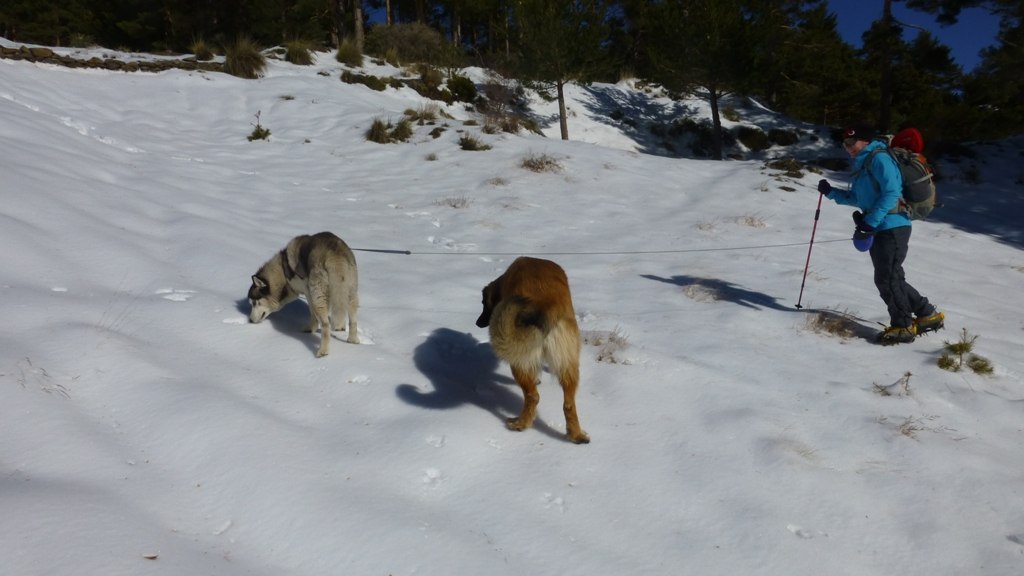 And away we go again. Checking out the smells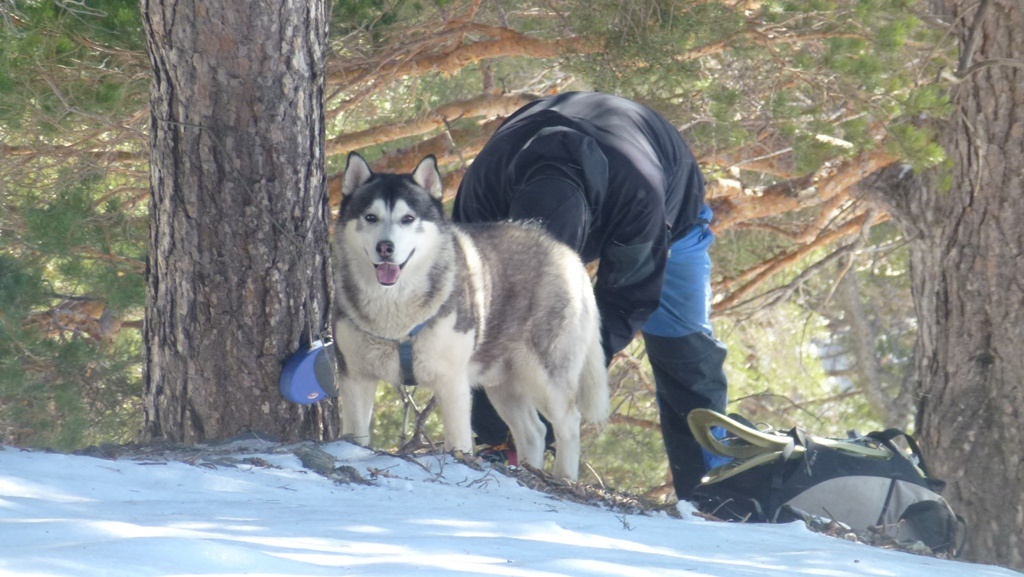 Hu'dad decides it's time to put his crampons on and attaches me to a tree to free his hands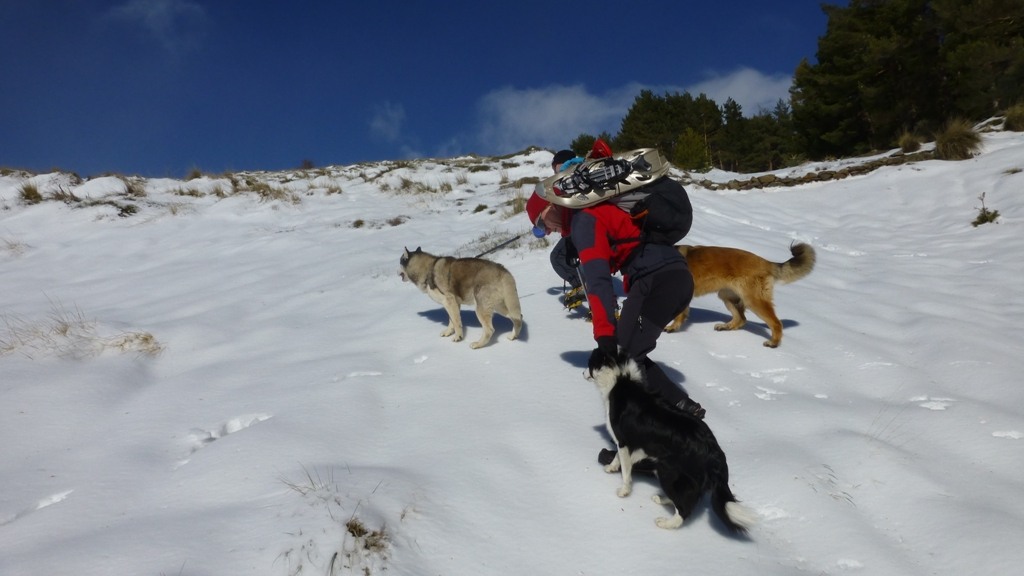 Meg getting a helping hand up a steep icy section
The wind really picked up, we were struggling with the icy slope, humans were ok because they had crampons on. So we changed our plan, instead of going up, we would go across and head back to the car.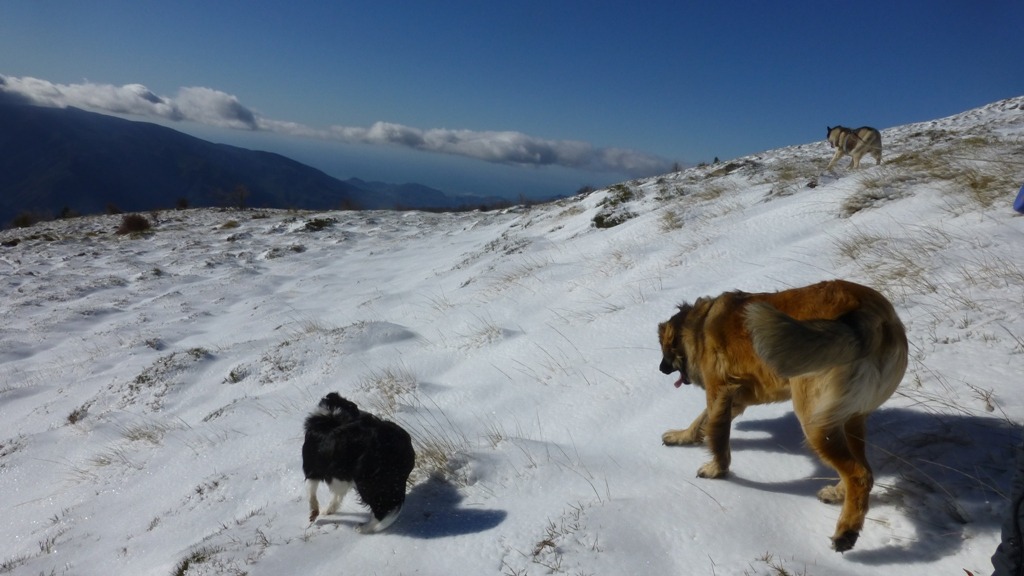 Heading across. Notice our feet are not sinking in the snow, yep it was icy here too.
I decided I was going the other way and the girls followed. Hu'mum was glad she had crampons on, she stayed put!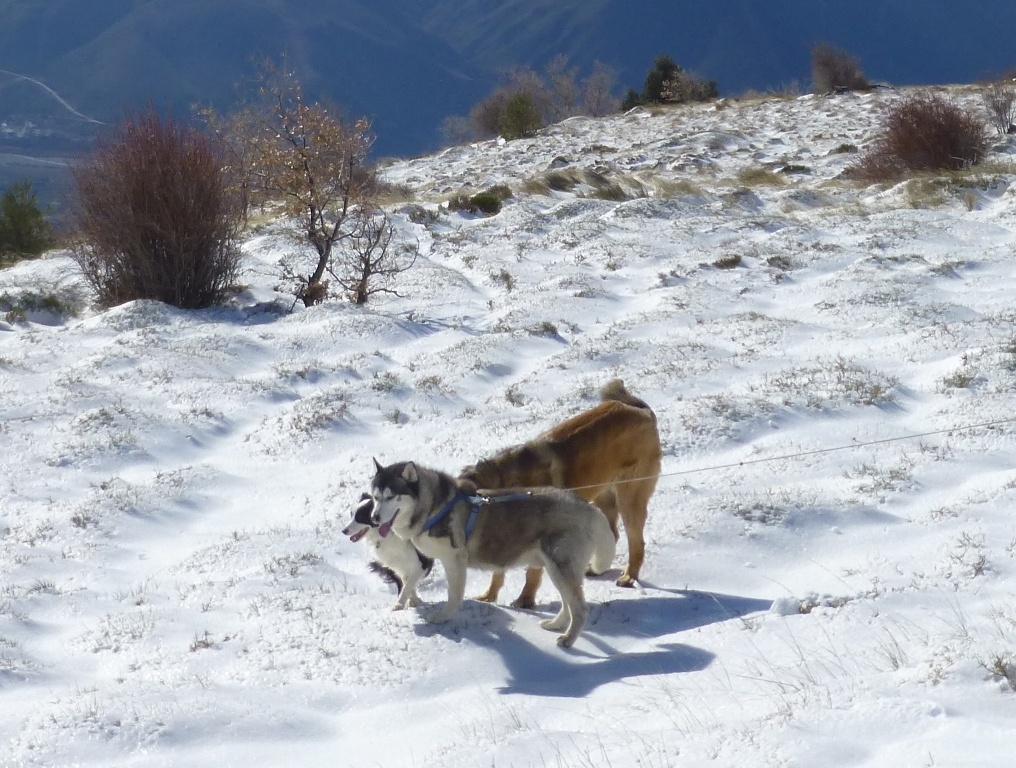 The three of us plotting against the humans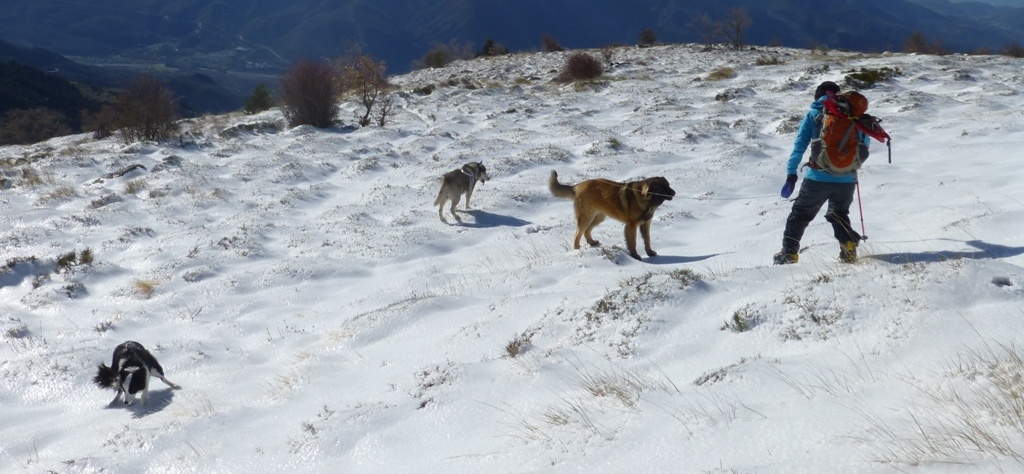 We headed off in different directions, Meg tried to do the splits.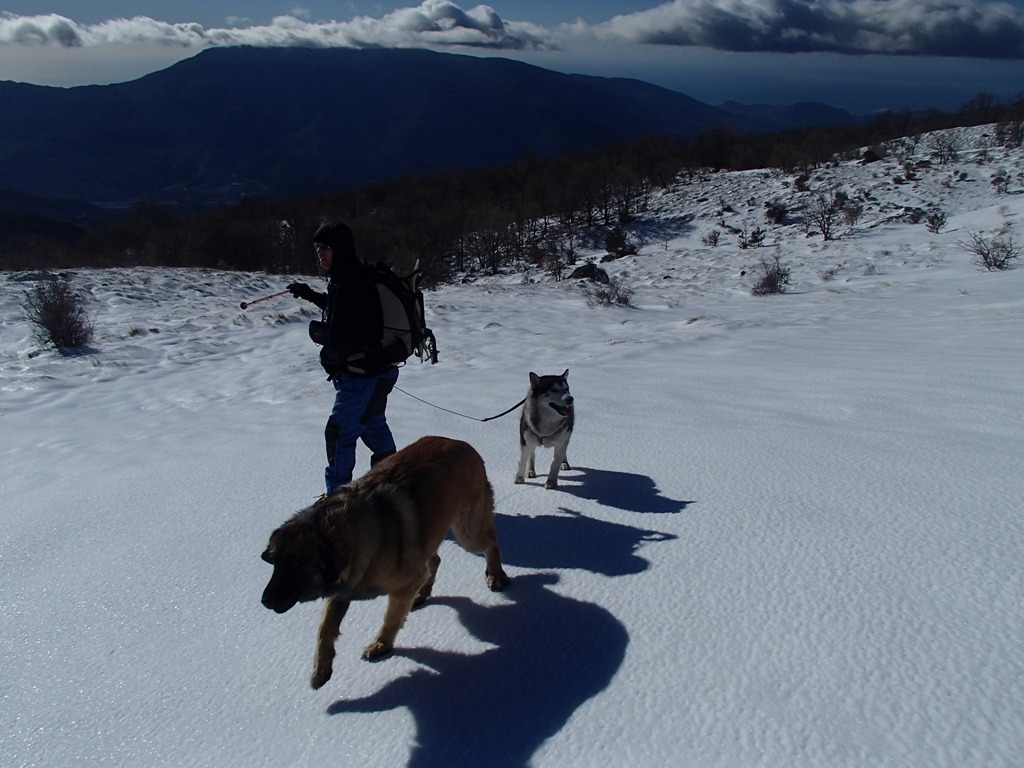 Hu'dad pointing something out. Nobody could hear because of the wind BOL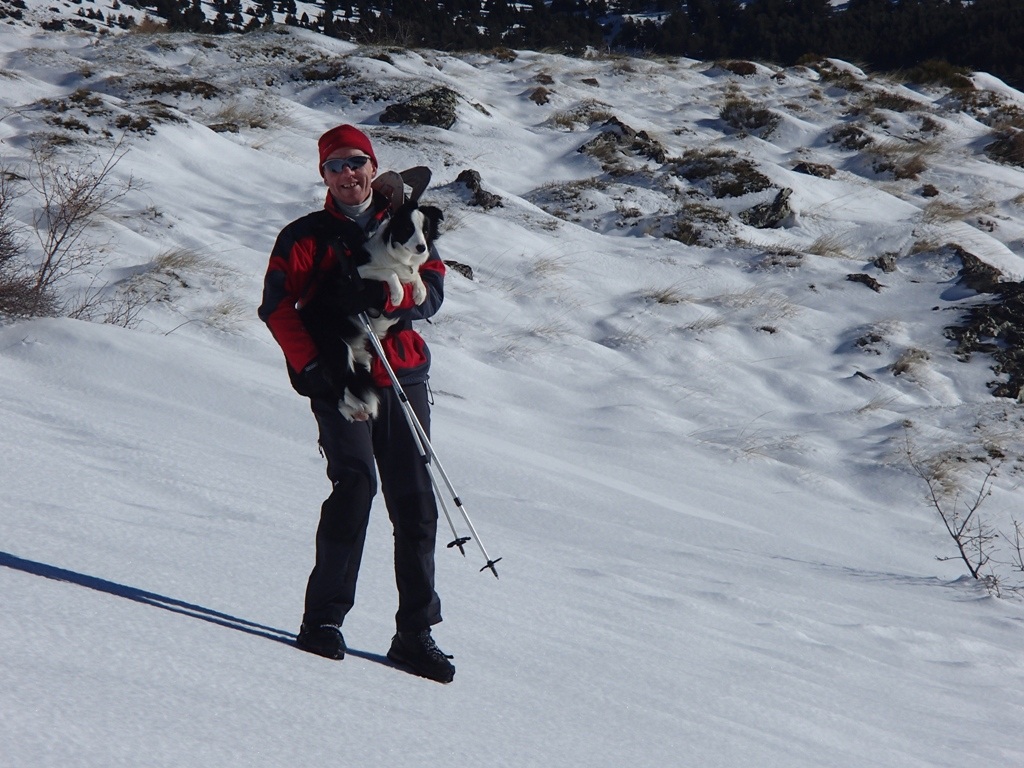 Meg getting carried by her hu'dad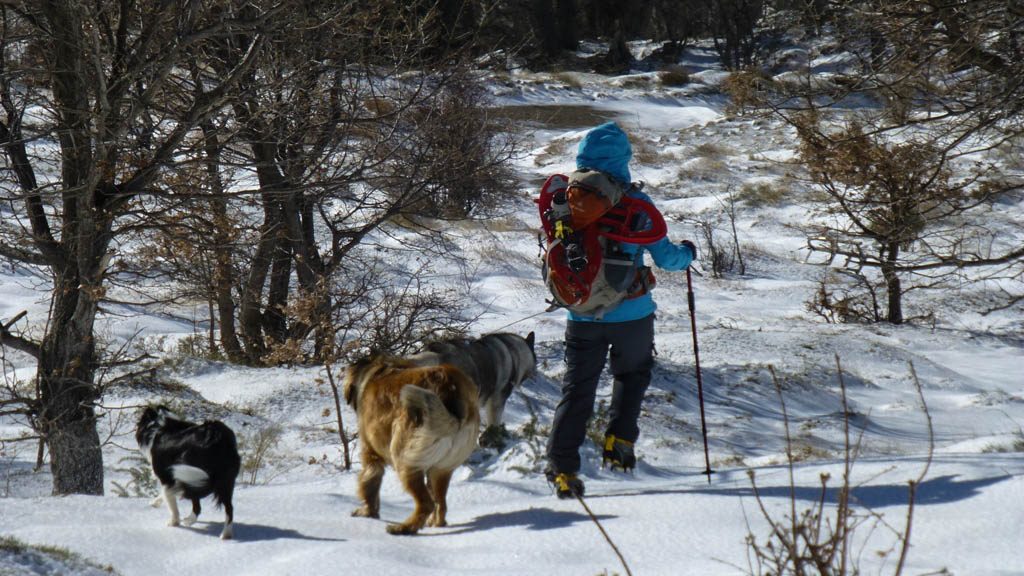 Heading down towards a track. Hu'mum looks like she is skipping and look at the state of her snowshoes!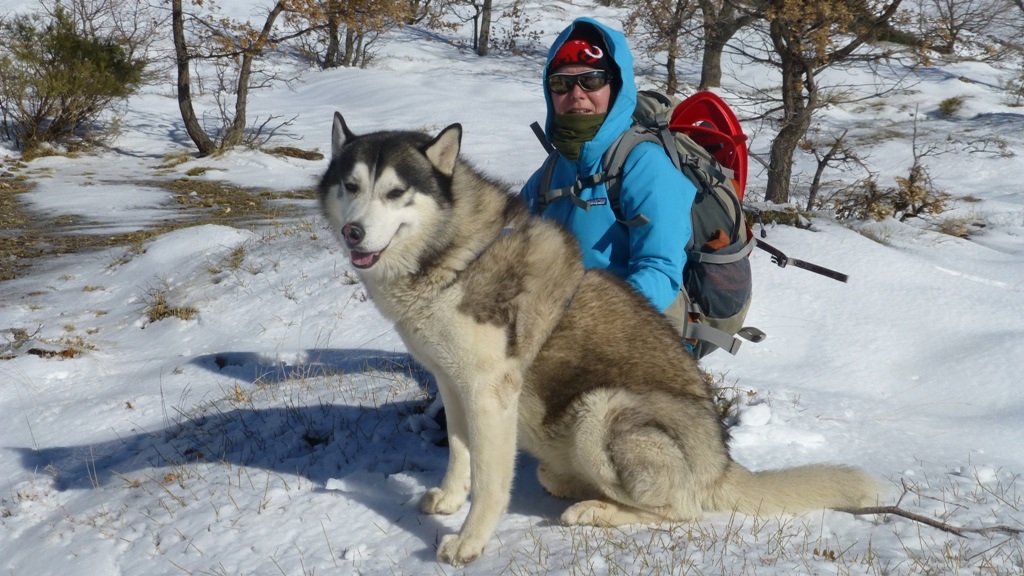 Quick photo shoot.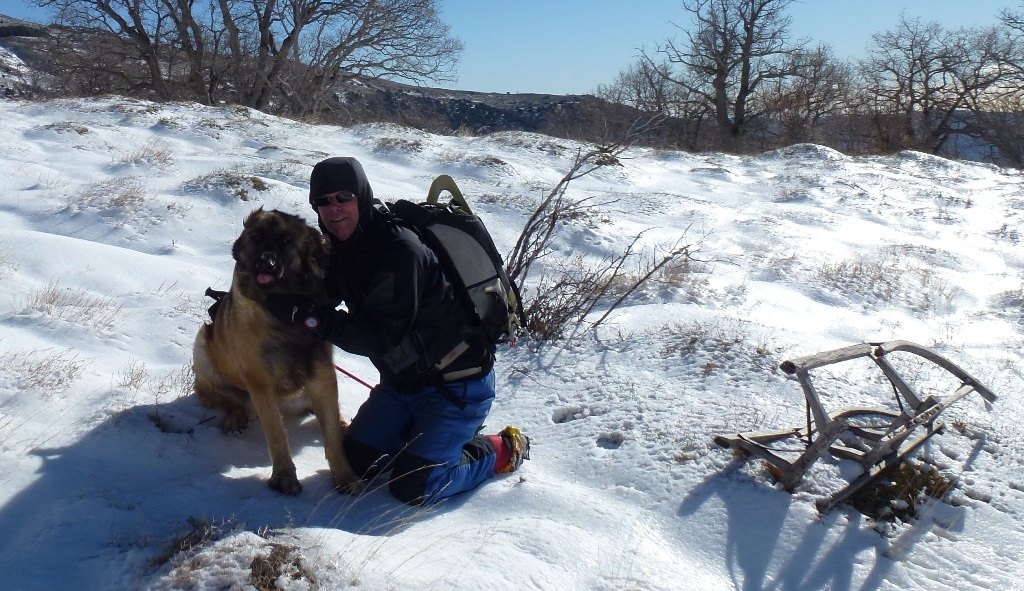 Kyra stuck her tongue out. Notice the abandoned sledge!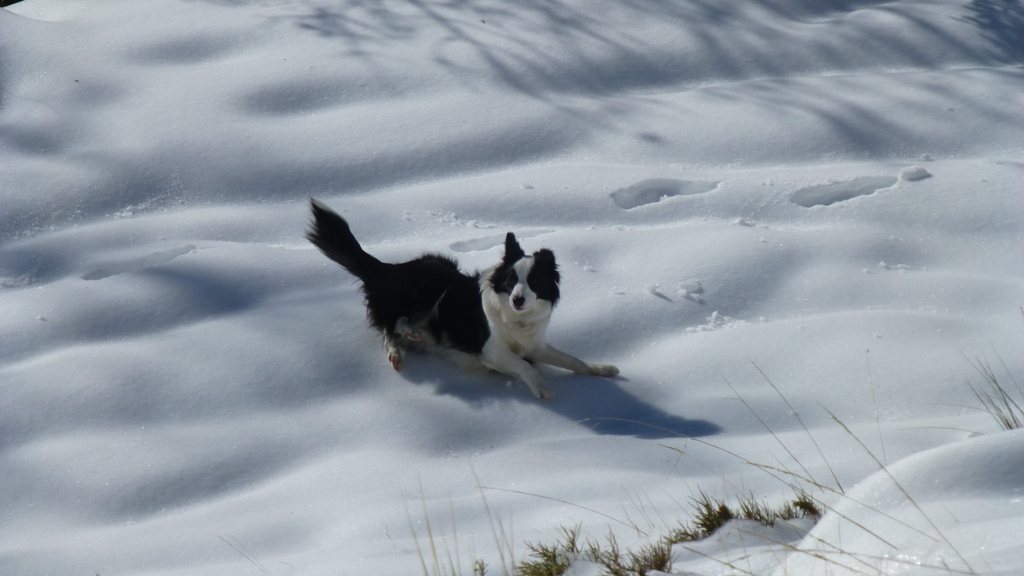 Ummm Meg falling over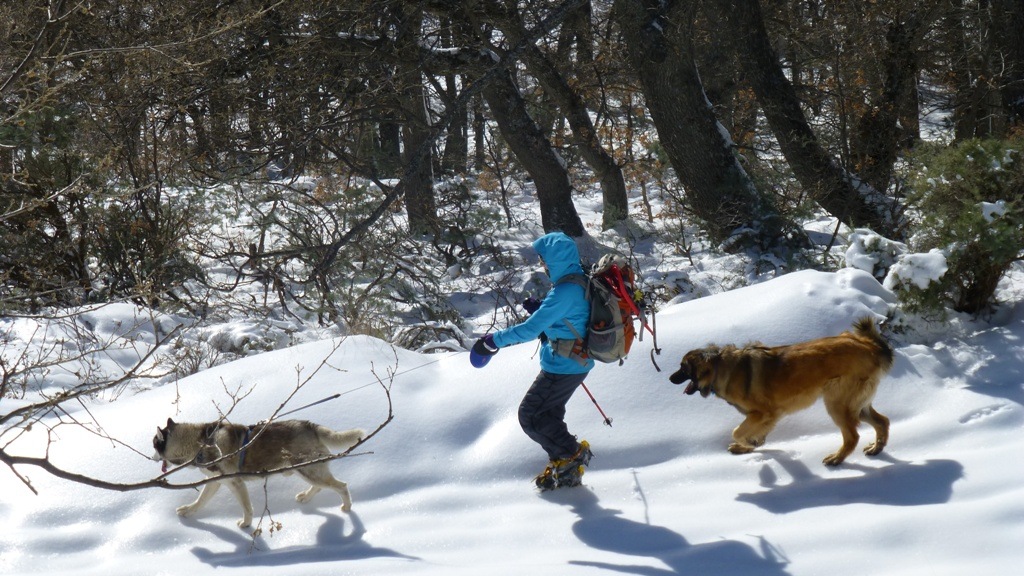 Heading down to the car
And the stars of the show :-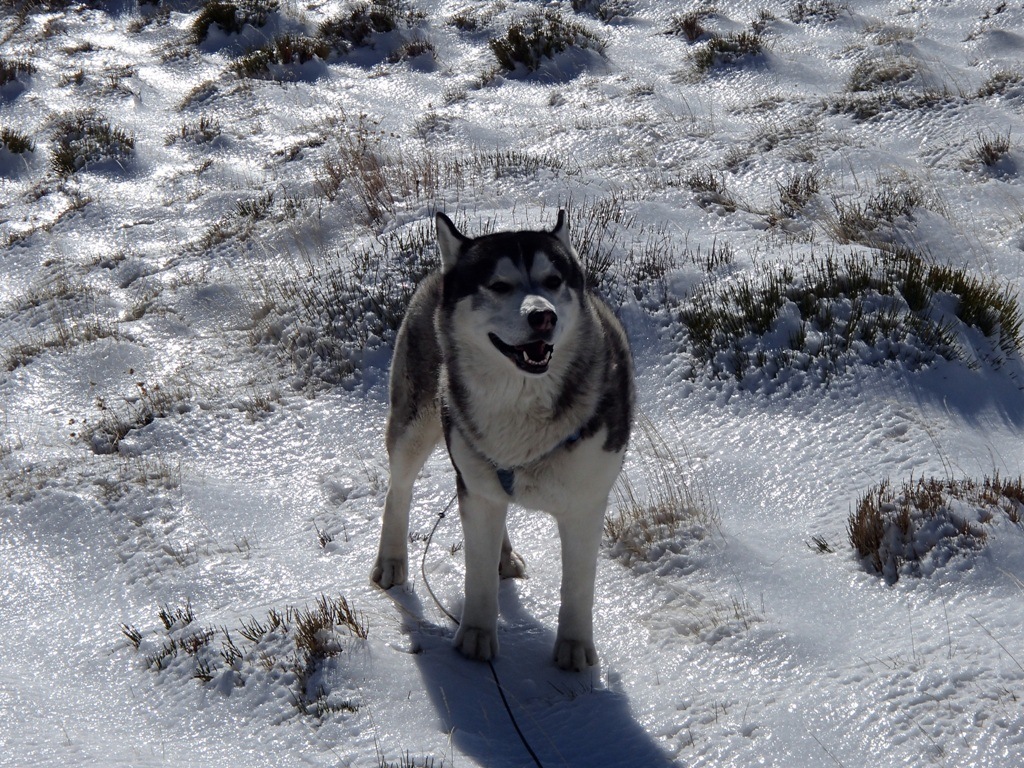 Khumbu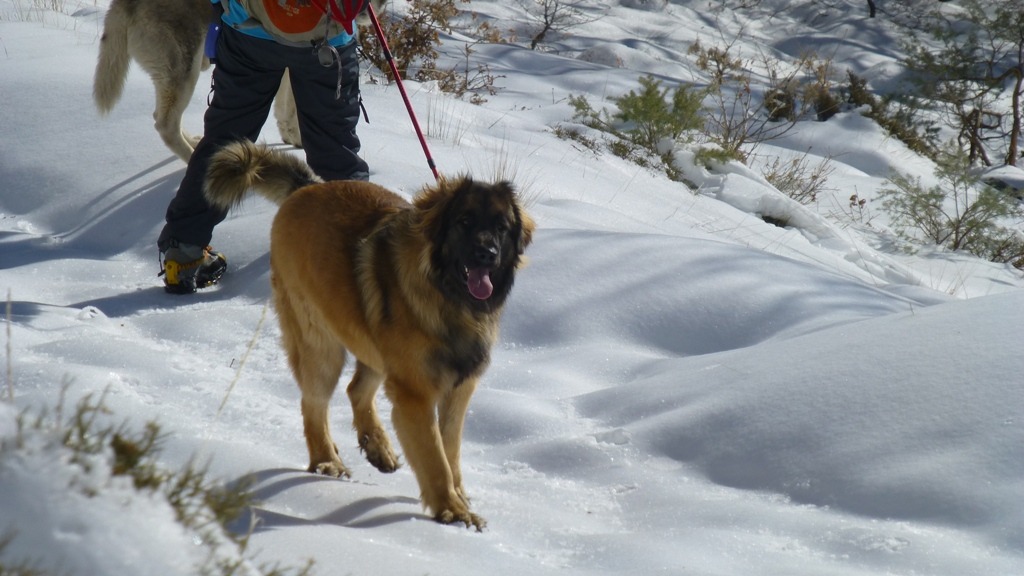 Kyra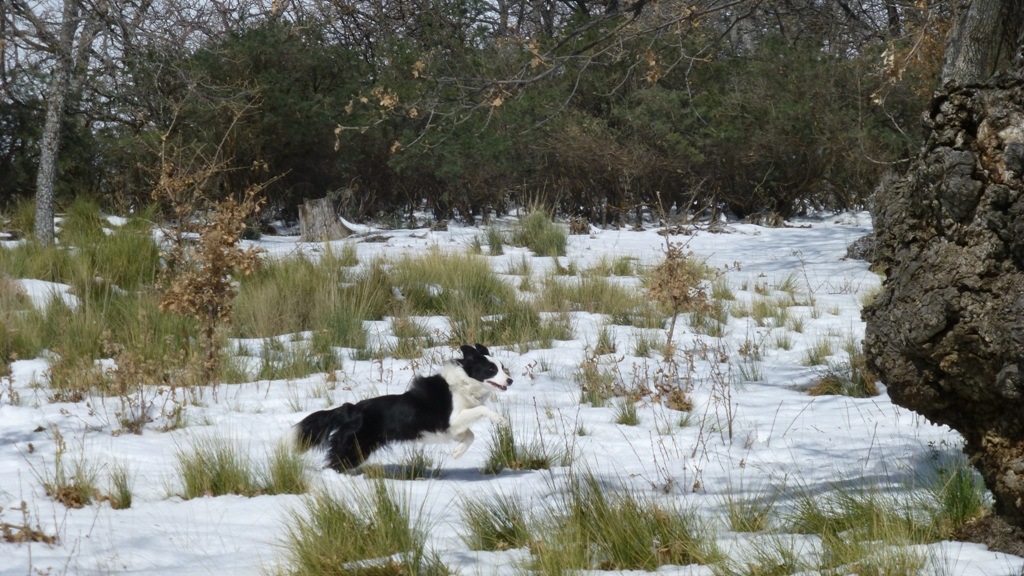 Meg
Comments
KB: It looks like you had a great time! Our snowpack gets like that too, especially after high winds and strong sun. It's worth climbing the ice though. Your views were tremendous and the pups looked very happy!
kHyra: Such fun! Of khourse, I want to see the humans try that in just their paws ;-) Hugz&Khysses, Khyra PeeEssWoo: I wonder how many Khyra's it takes to ekhwal a Kyra ;-)
RumpyDog!: What a wonderful outing!
RAHUSKY: What a great time Khumbu! We pups have natural crampons BOL! Kyra and Meg look like they were having a blast too. Glad woo got to run off leash for a while, that's always fun. Play bows, RA
Clowie: That does look slippery! It looks as though you had fun though.