A day snowshoeing with hu'mum
At long last I got to go into the snow in the Sierra Nevada mountains. If you remember I missed ALL of last winter due to my shoulder injury, so it was fantastic to be back out there. Hu'mum decided to only take me with her so she only had to concentrate on one dog, nothing to do with the fact that Rita and I ran away last time were out together! It turns out that we will not be allowed off lead at the same time again, so Kyra got to stay home and keep Rita company.
Hu'mum also says as I am 8 now, she does not know how many big winter mountain days I will cope with (lots of short outings into the snow will be fine), so looks like this year, if I stay fit, I can join hu'mum lots. Uncle Pepe came with us and also Trish who is from Australia, funny thing is she had never been in the snow before!! I will warn you now, this post is very heavy on photos and we have decided to do it in two parts.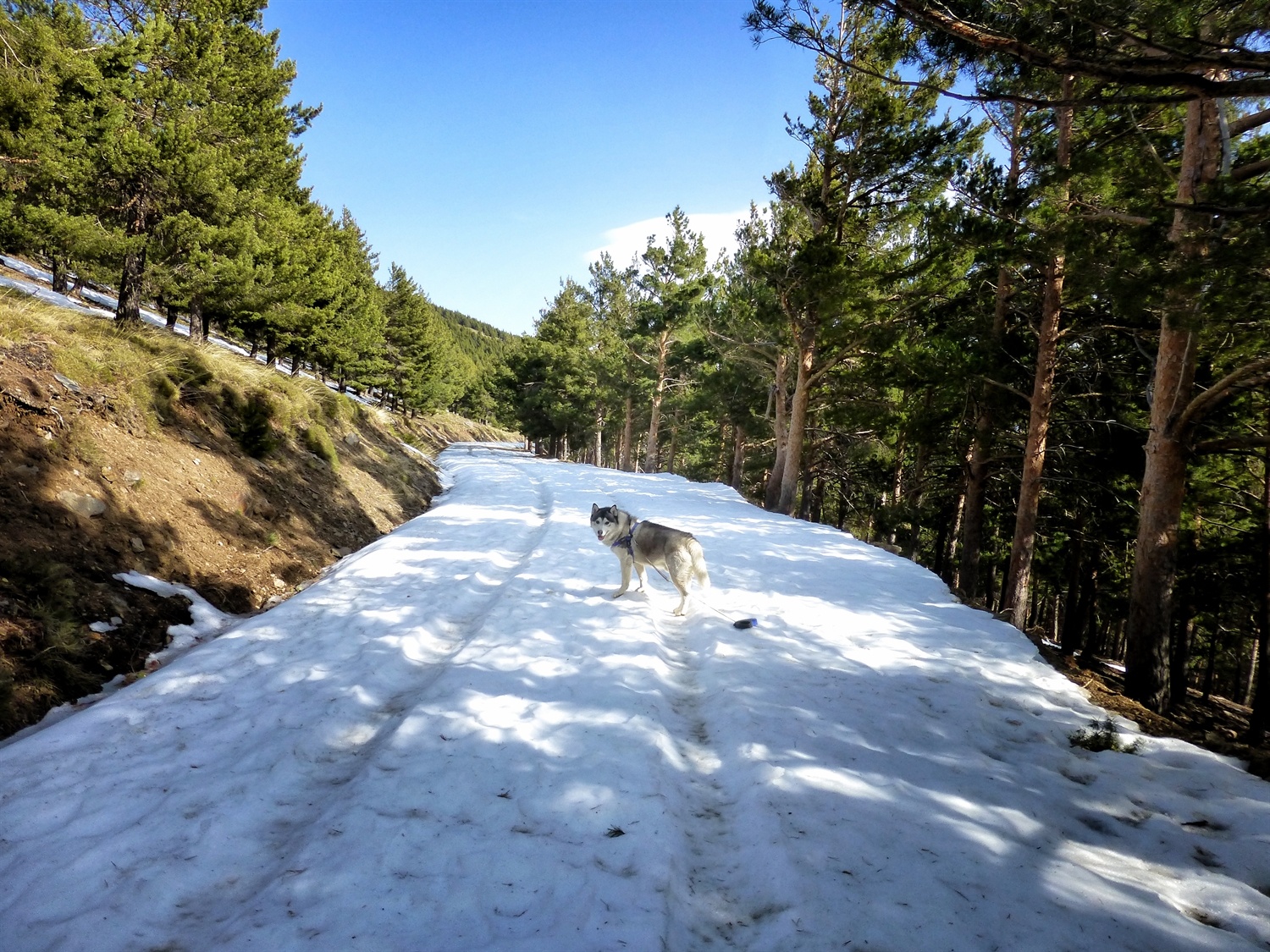 Well if you lot would get a move on I wouldn't have to take myself off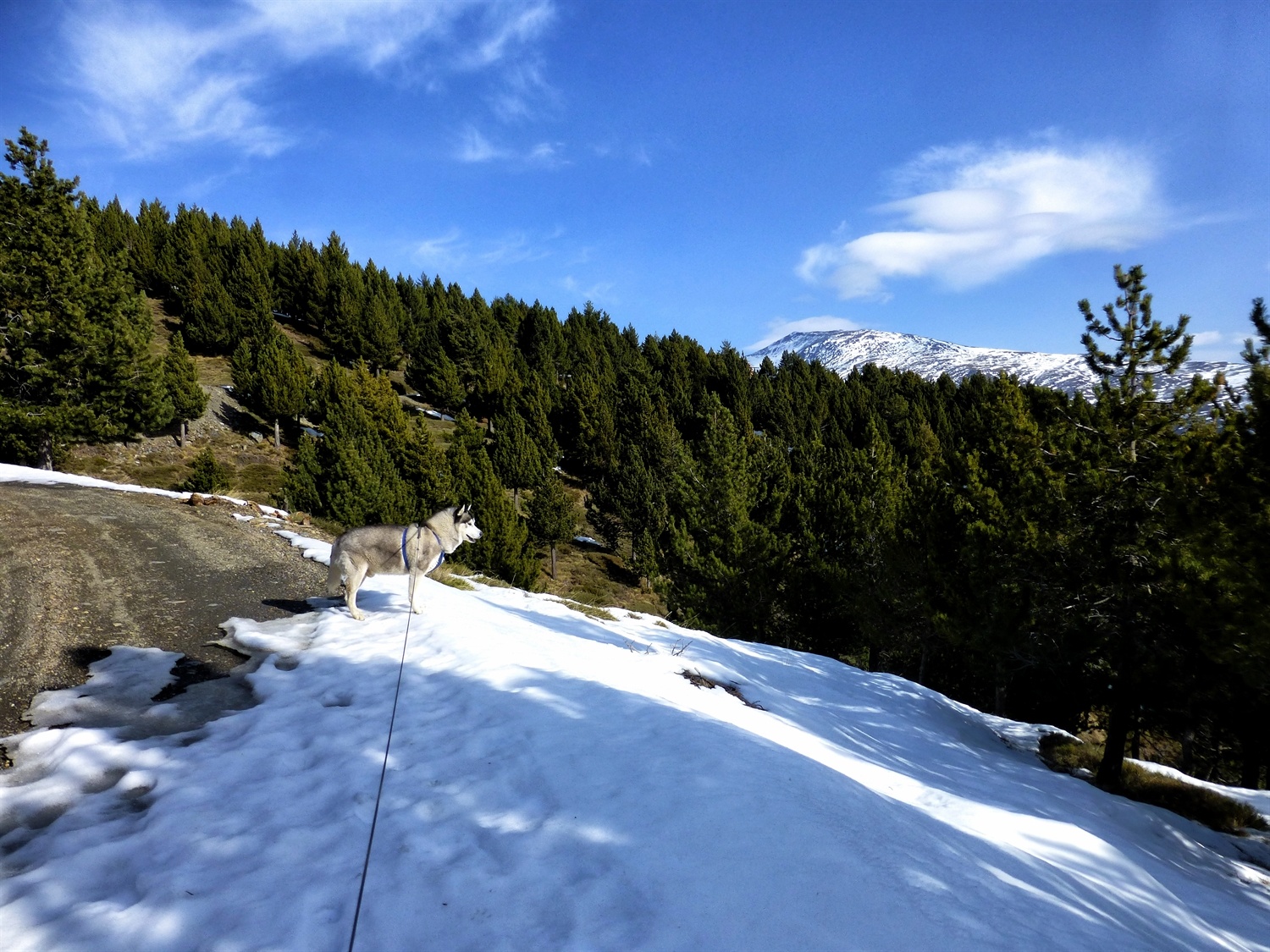 I know there is something in the forest, I checked out the fresh footprints in the snow of wild boar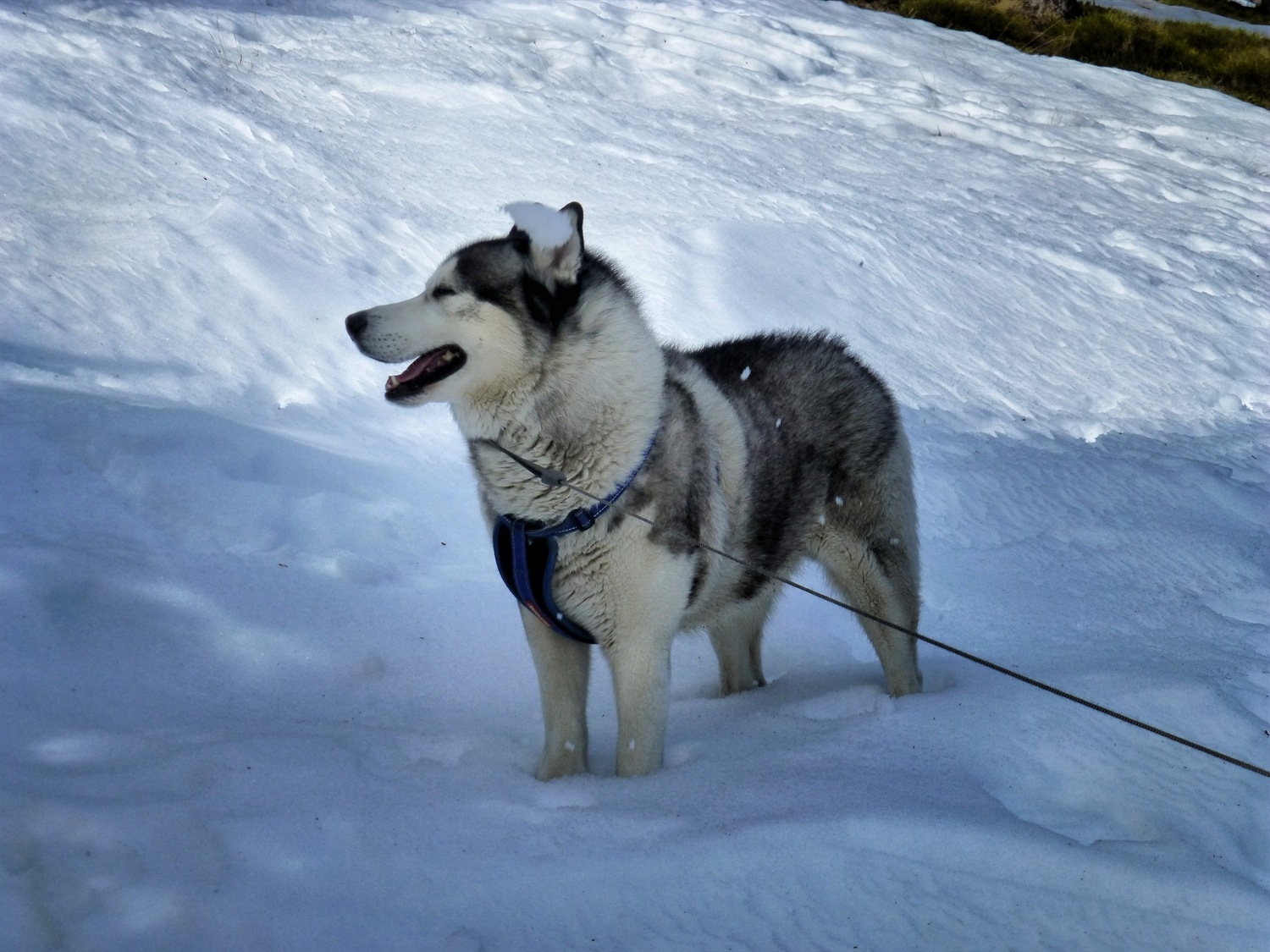 No I don't want to play with snowballs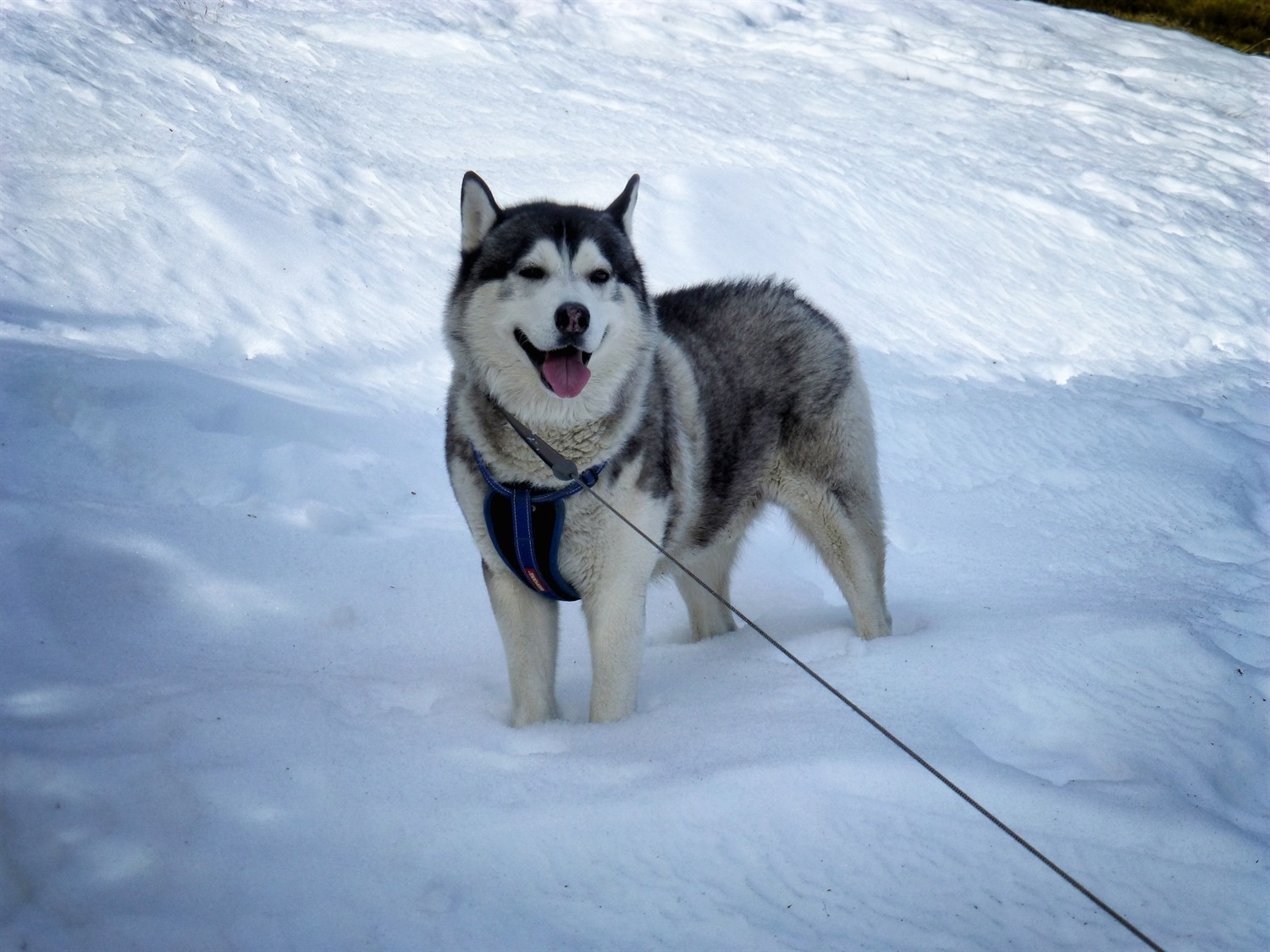 Now if you would untangle me from this lead we can get moving again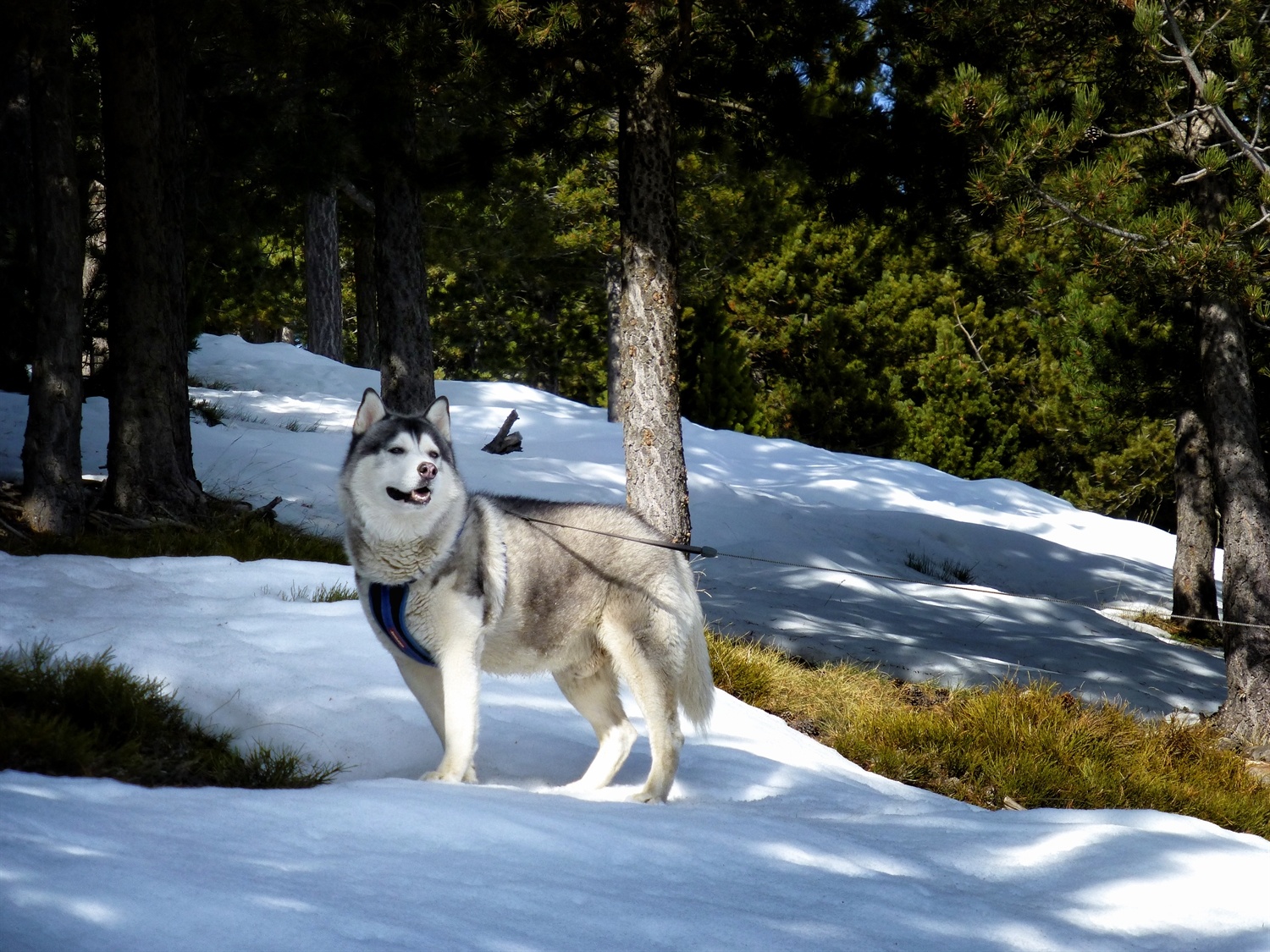 Come along now all keep together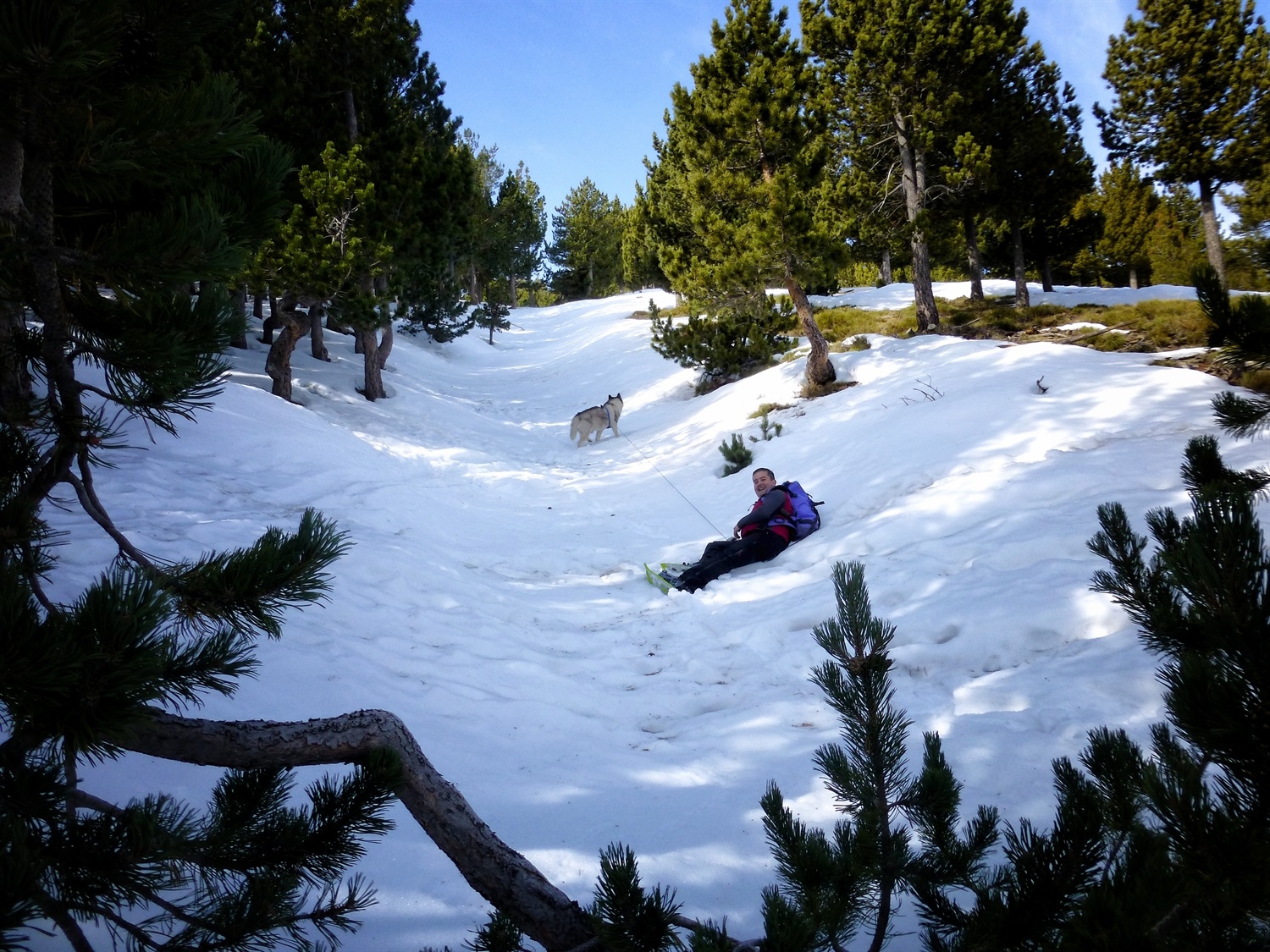 BOL Uncle Pepe fell over in the snow, nothing to do with me pulling him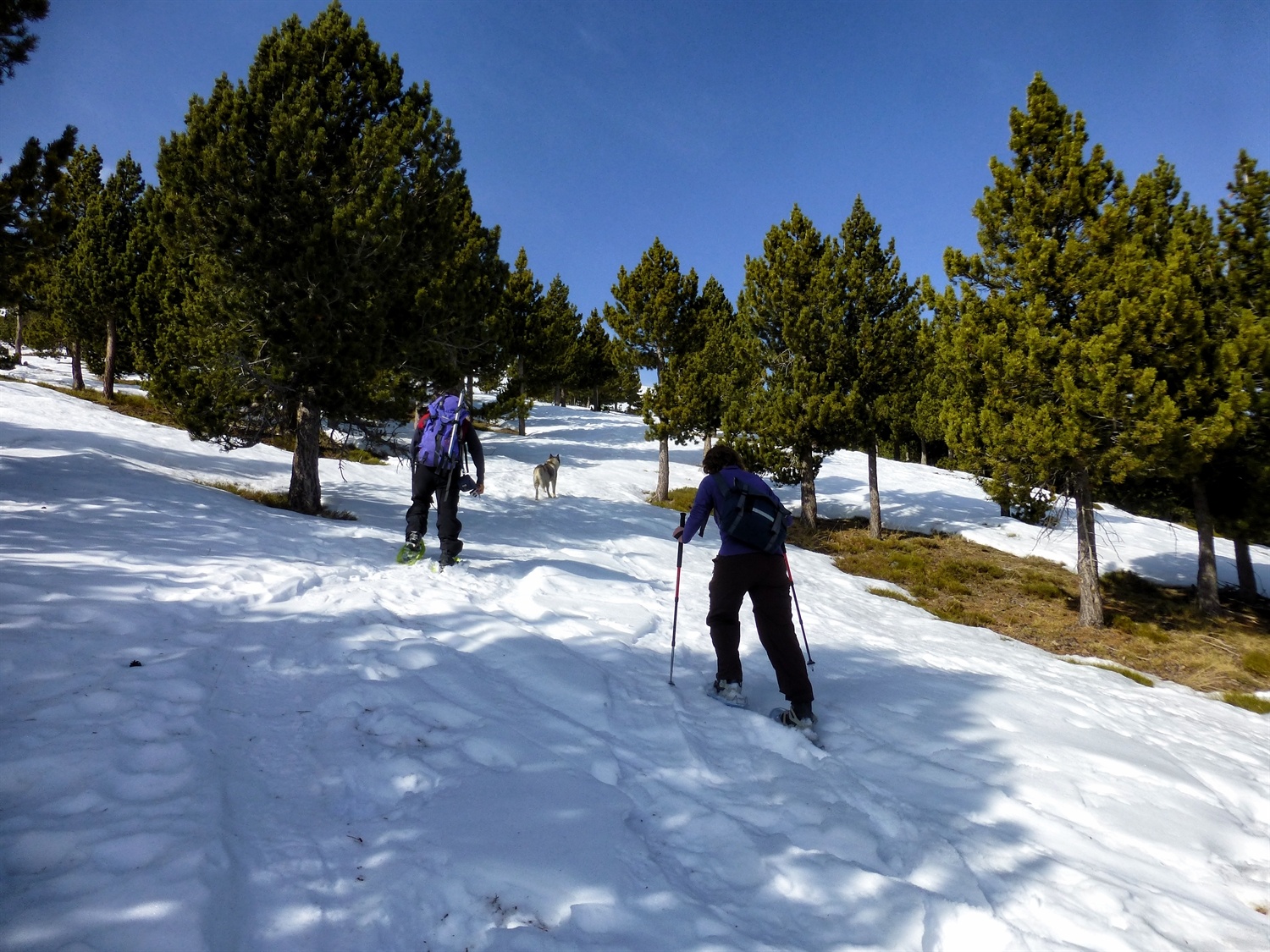 Follow me, I know the way, I've been here many times before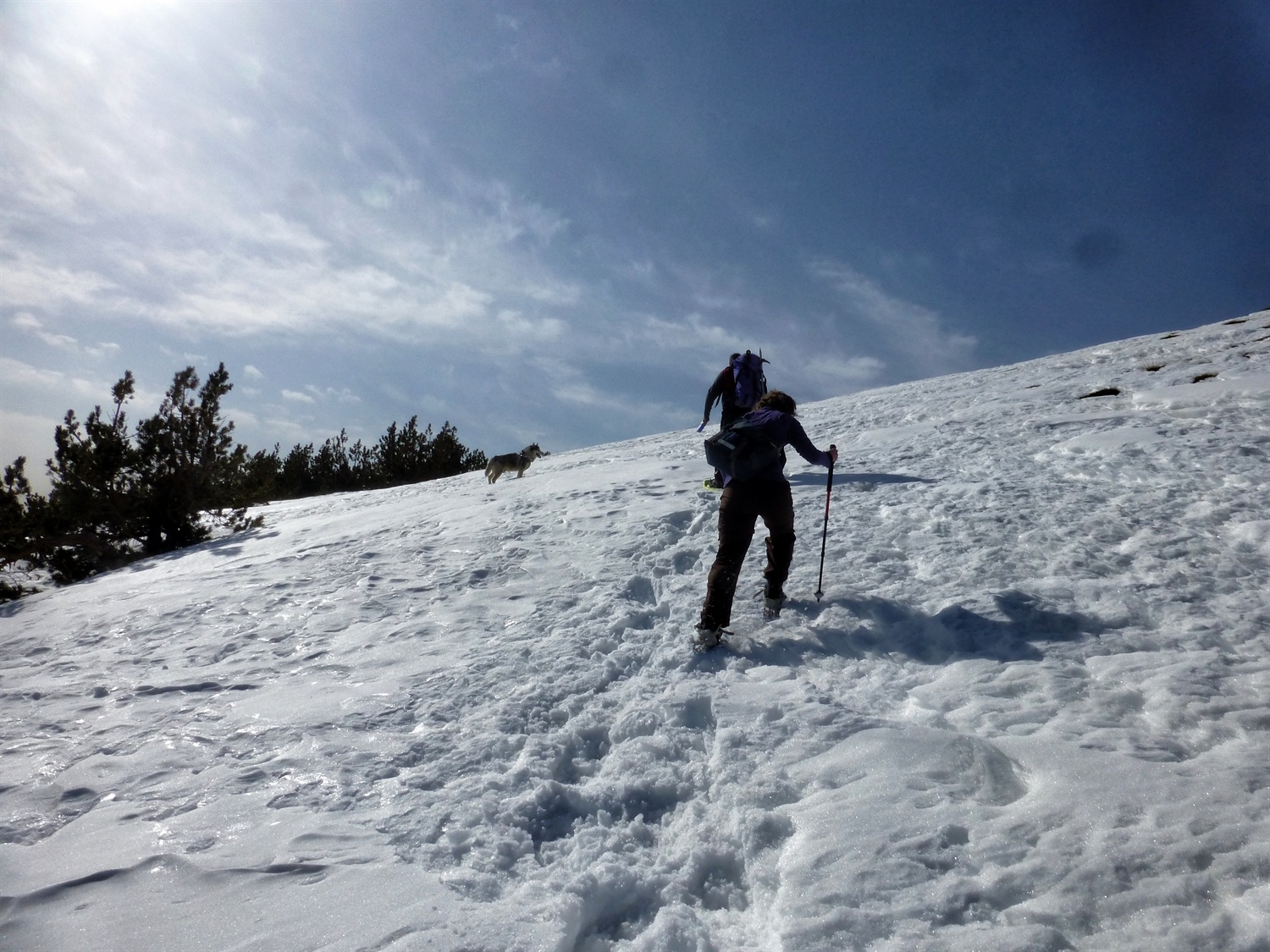 Steep section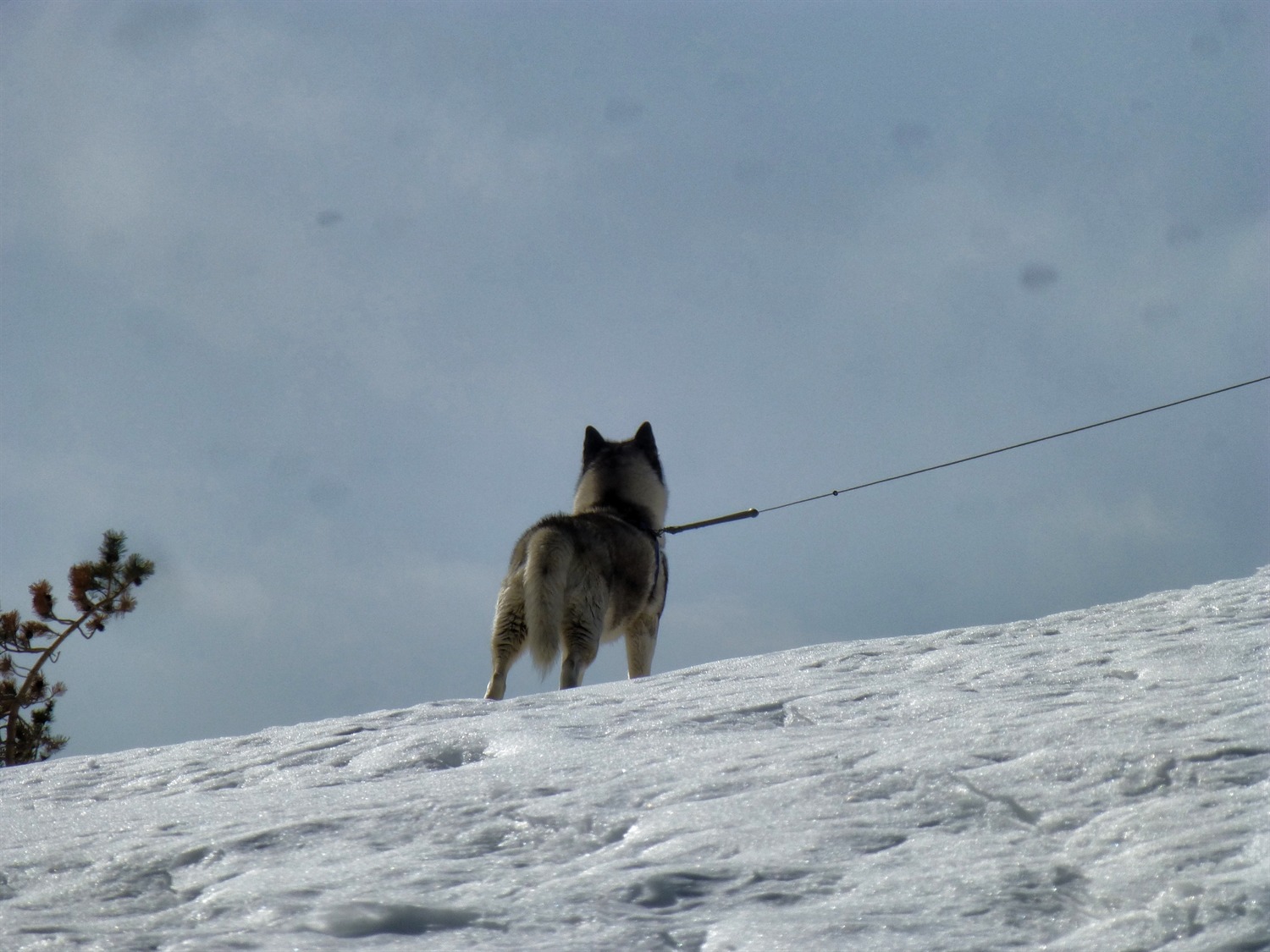 Ahhh the smell of wildlife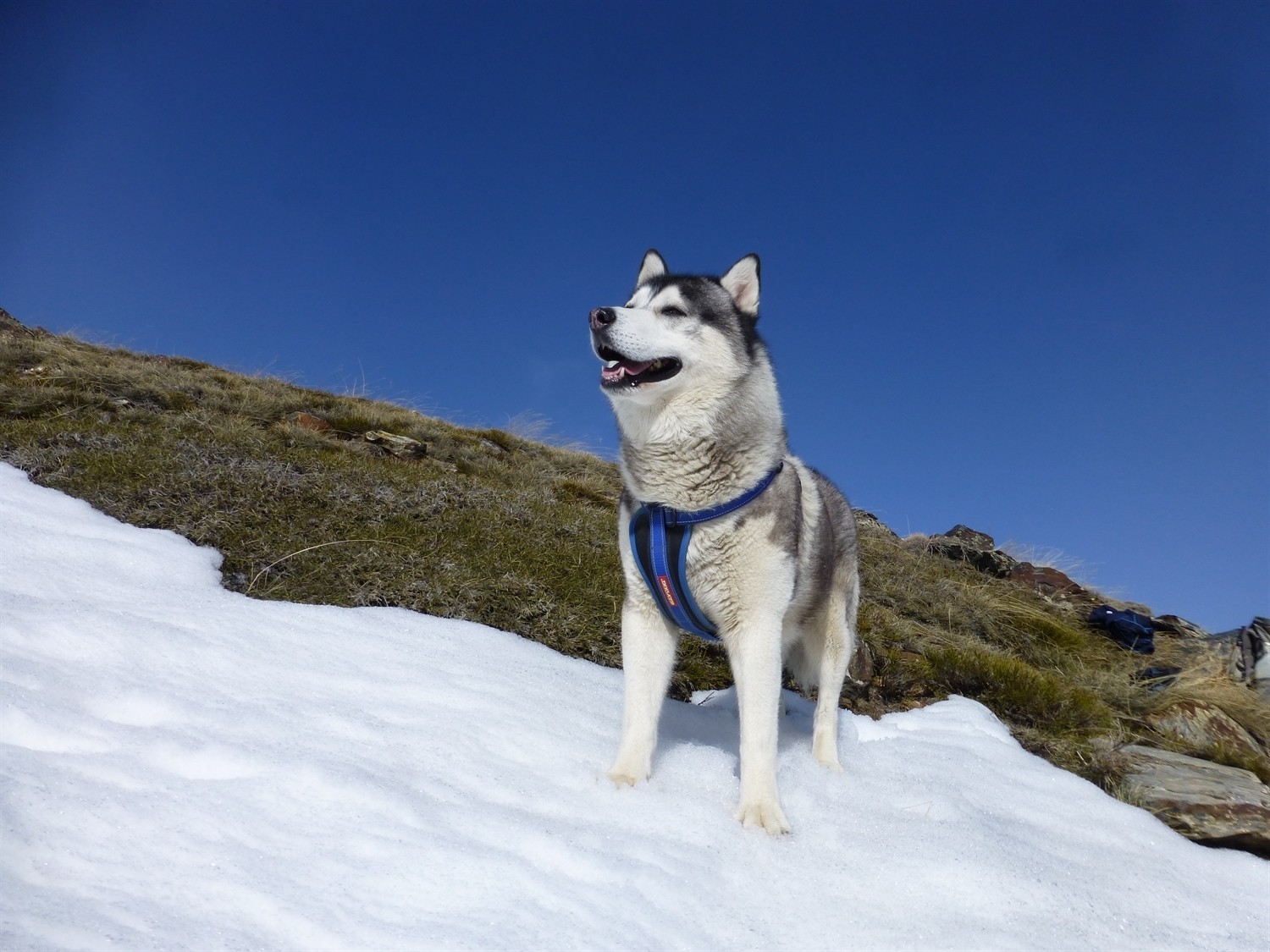 So we had lunch. I shared Uncle Pepe's, I wasn't interested in mine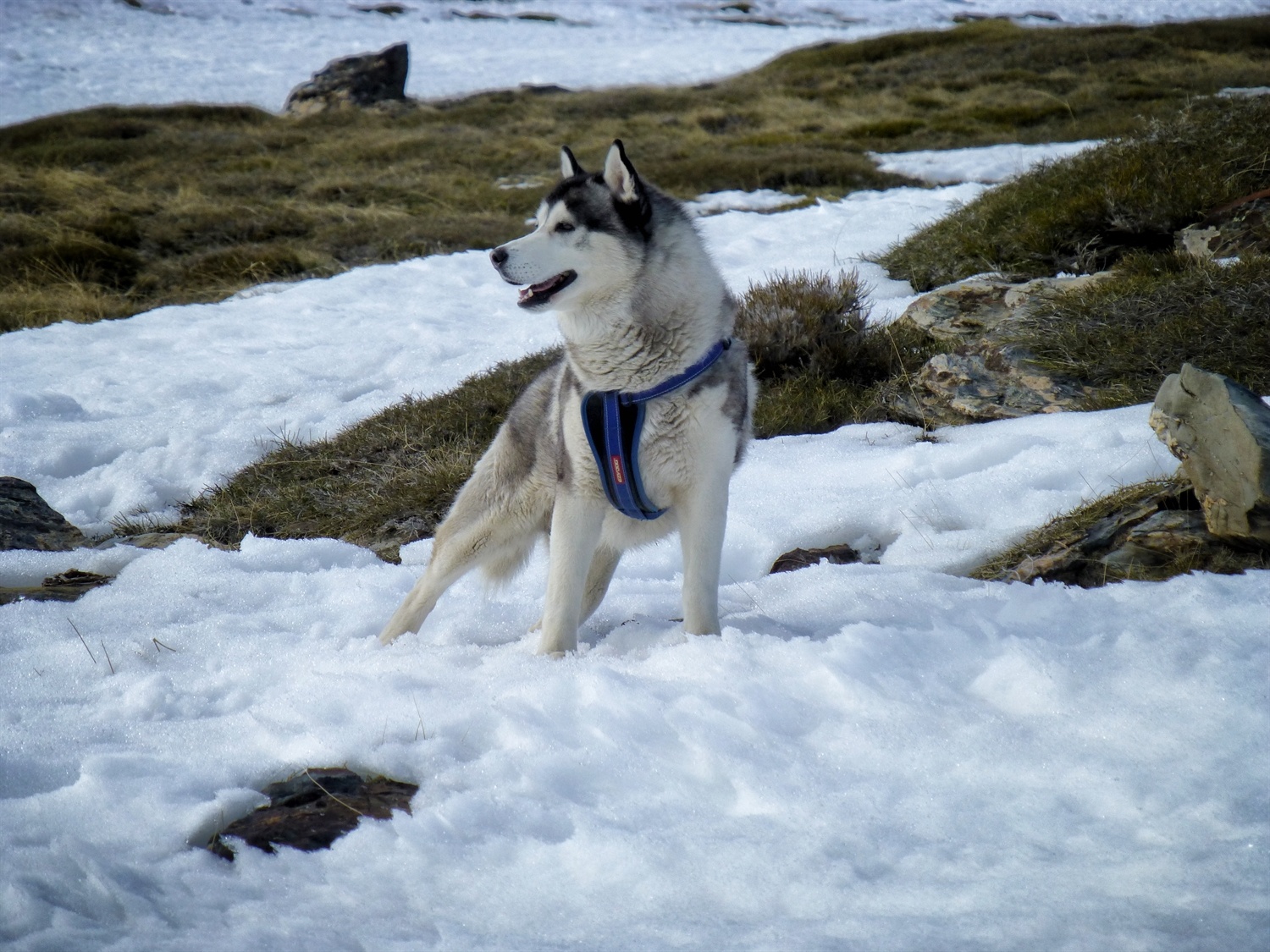 Ooo what was that, boar, ibex, rabbit, birdies?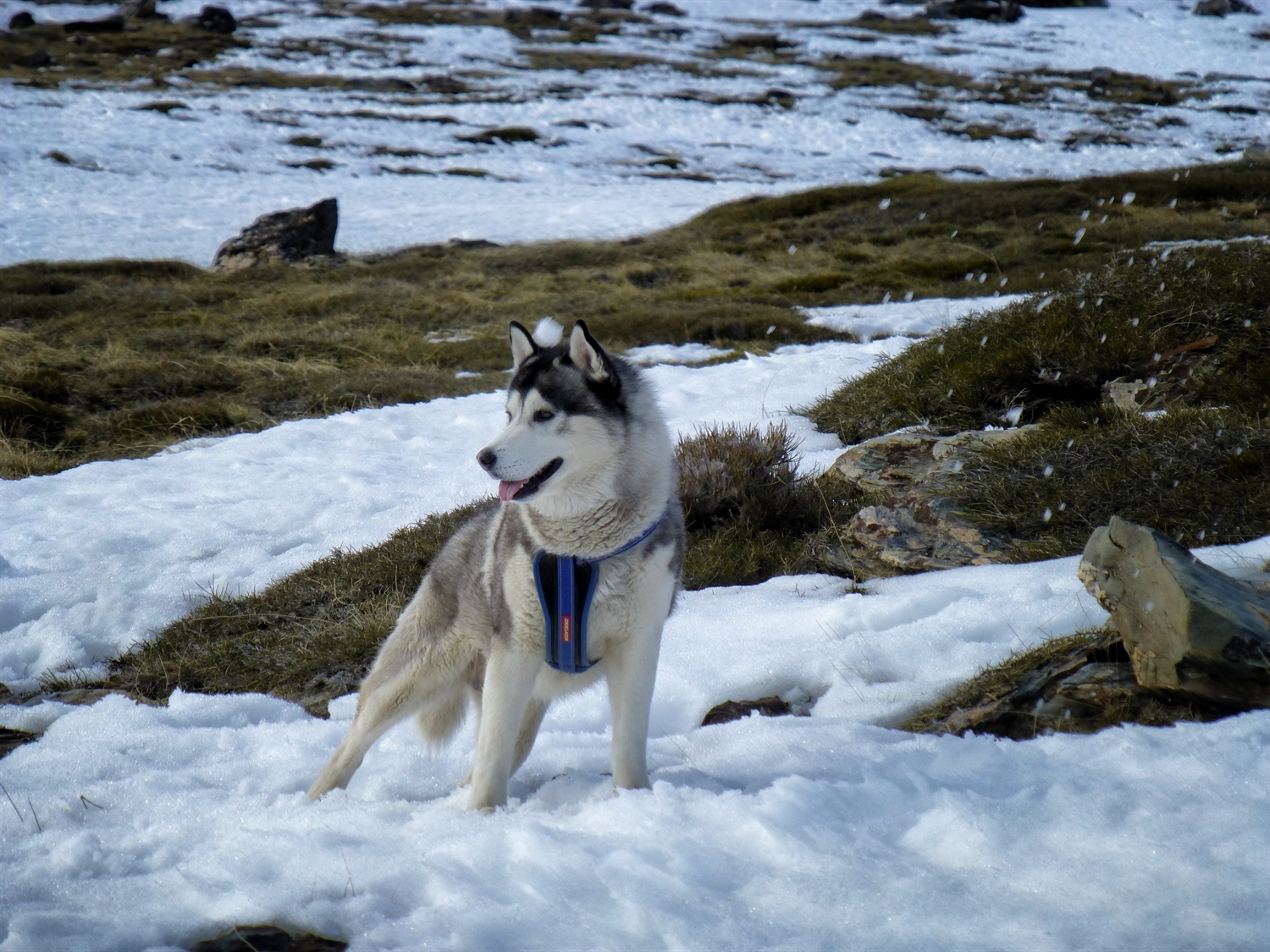 I was concentrating so hard I didn't see the snowball coming
Grrrr humans and snowballs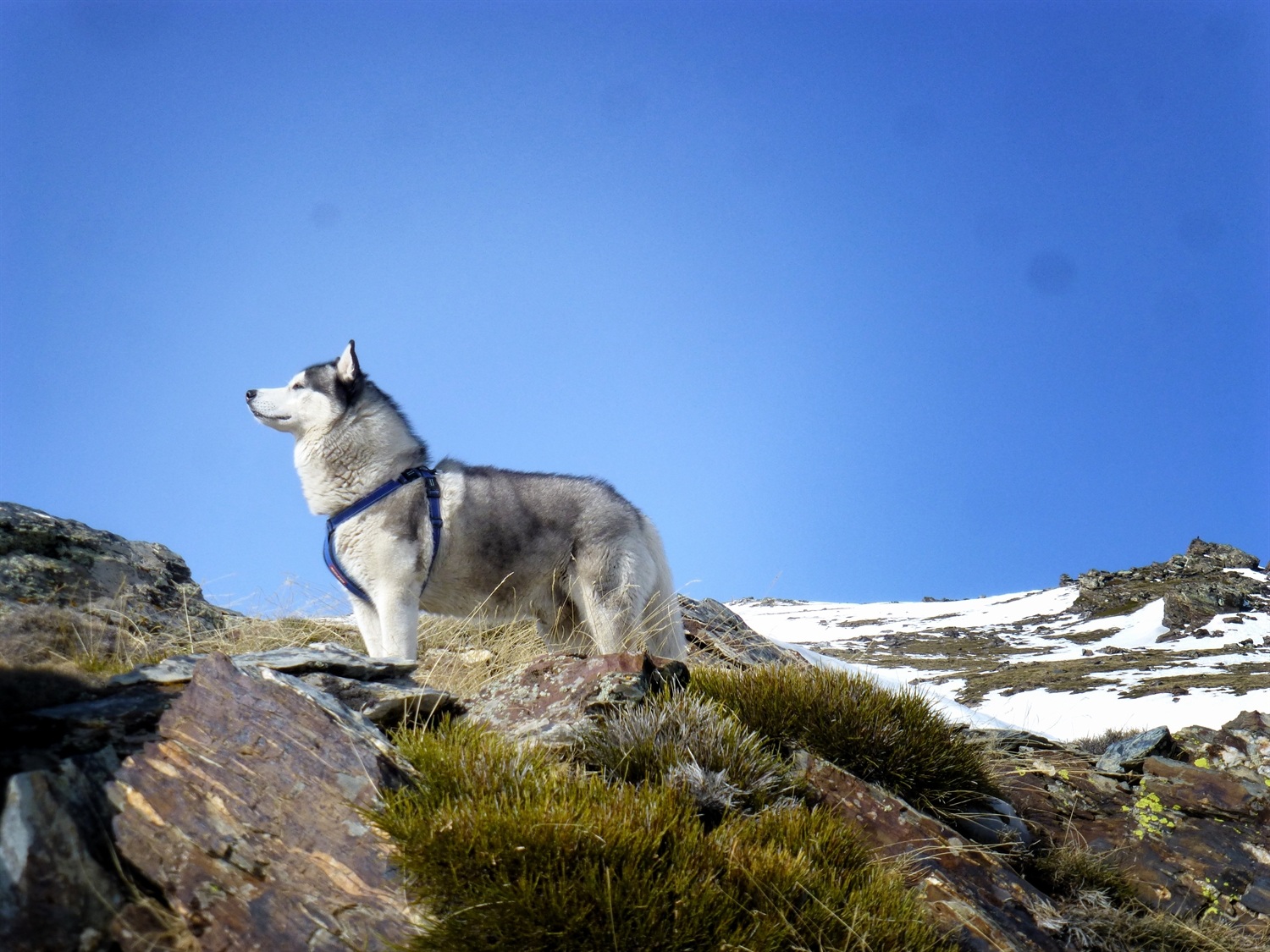 Because we were out of the forest I was allowed off lead. I reckon those Ibex must be around here somewhere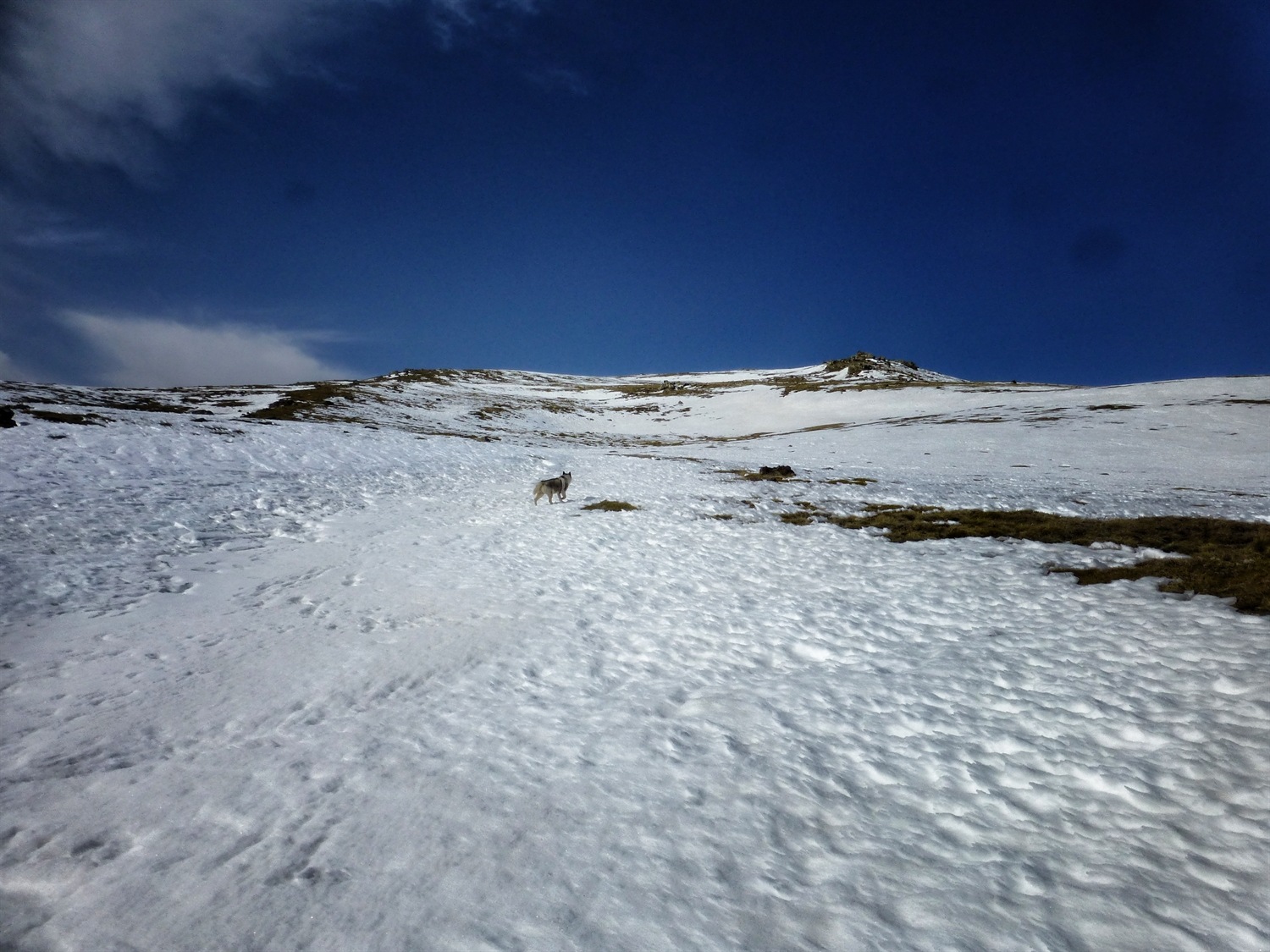 Off we go lets see if we can find that Golden Eagle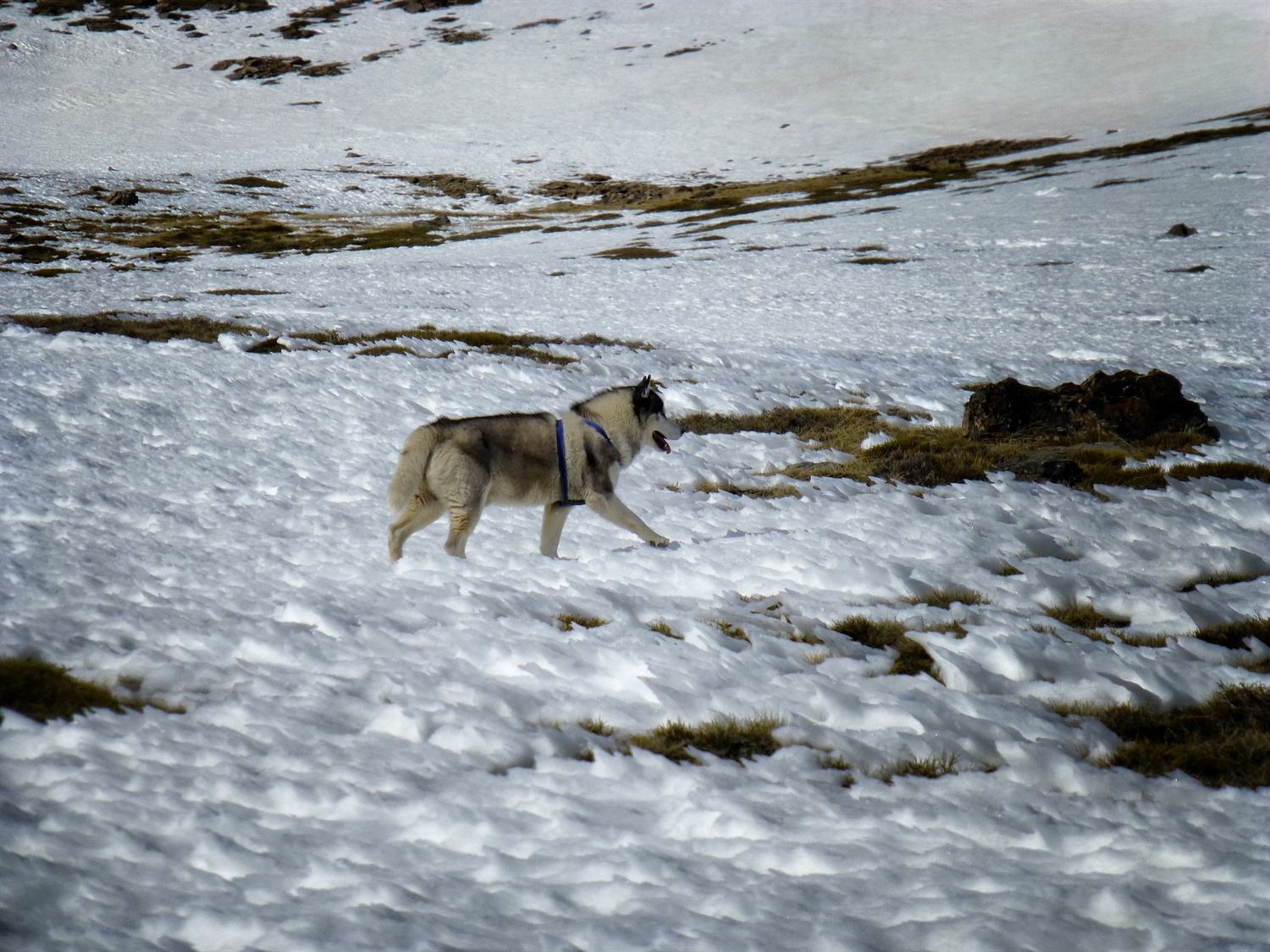 The wind turned the snow into pretty shapes, but it was difficult to walk in
Me and Mulhacen, the highest mountain in mainland Spain, it stands at 3482m. We have all been to the top of it at some point or other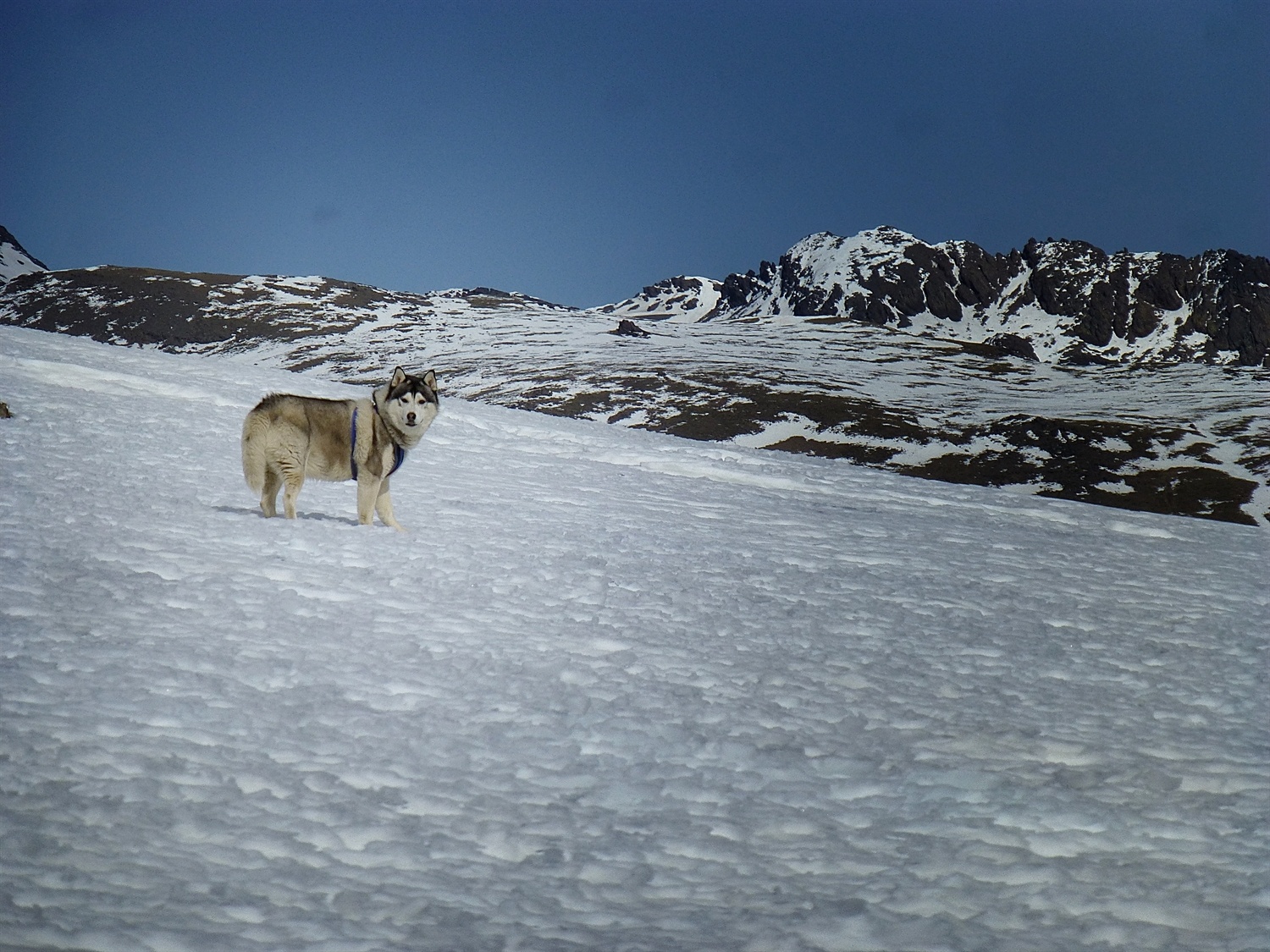 What? Oh did you call me? What's up?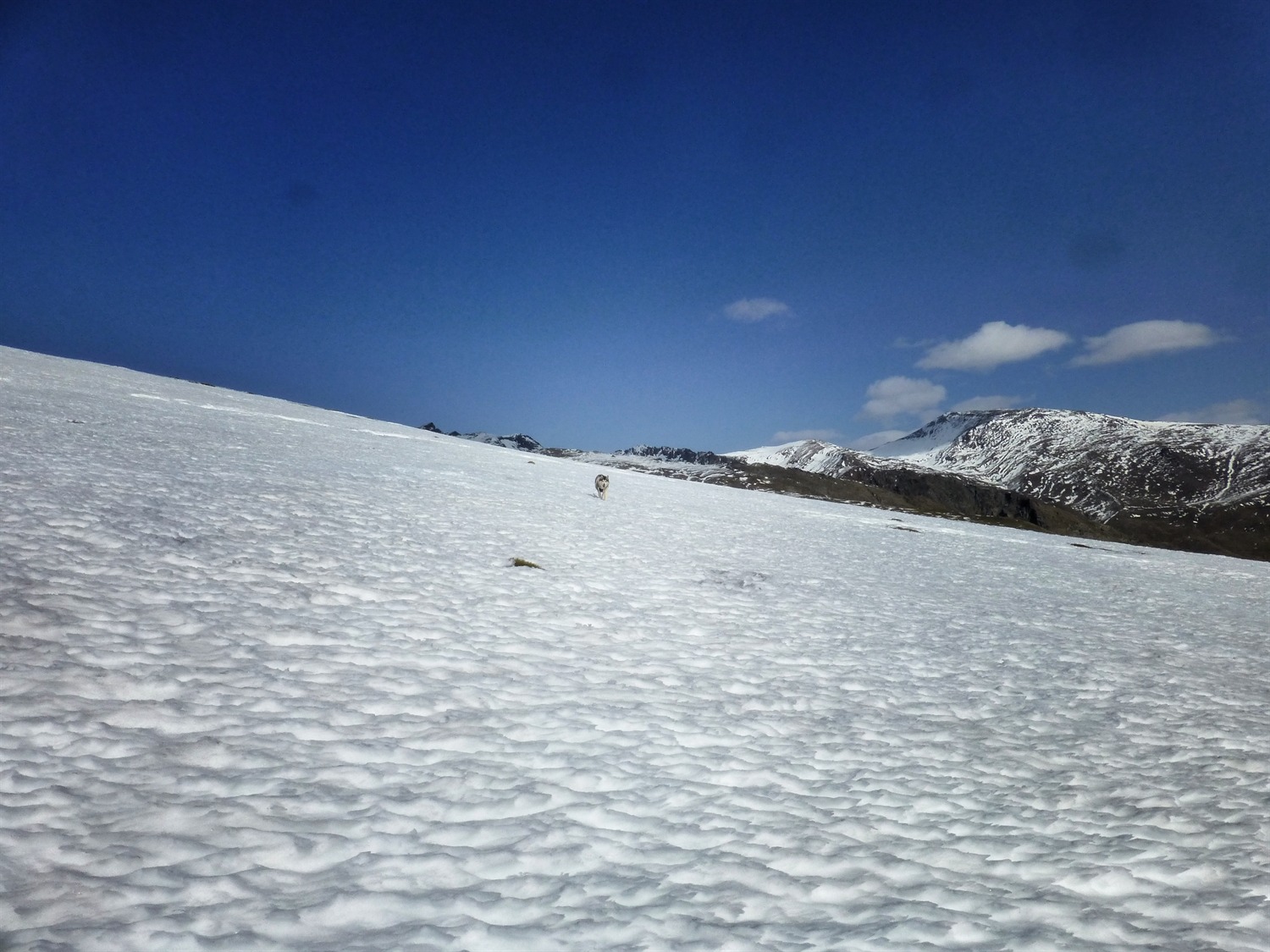 Oh I see I got too far ahead of you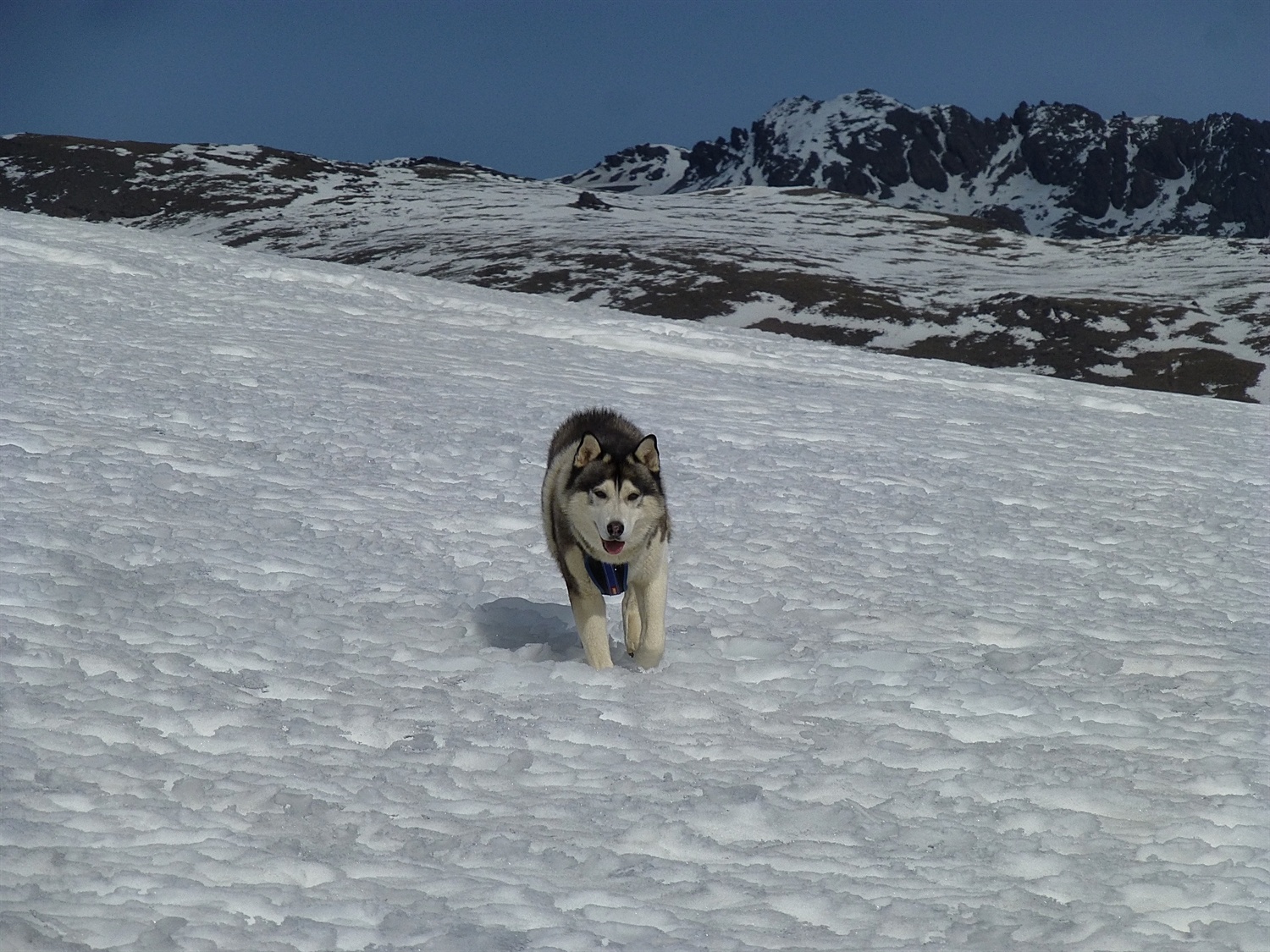 Have no fear I am on my way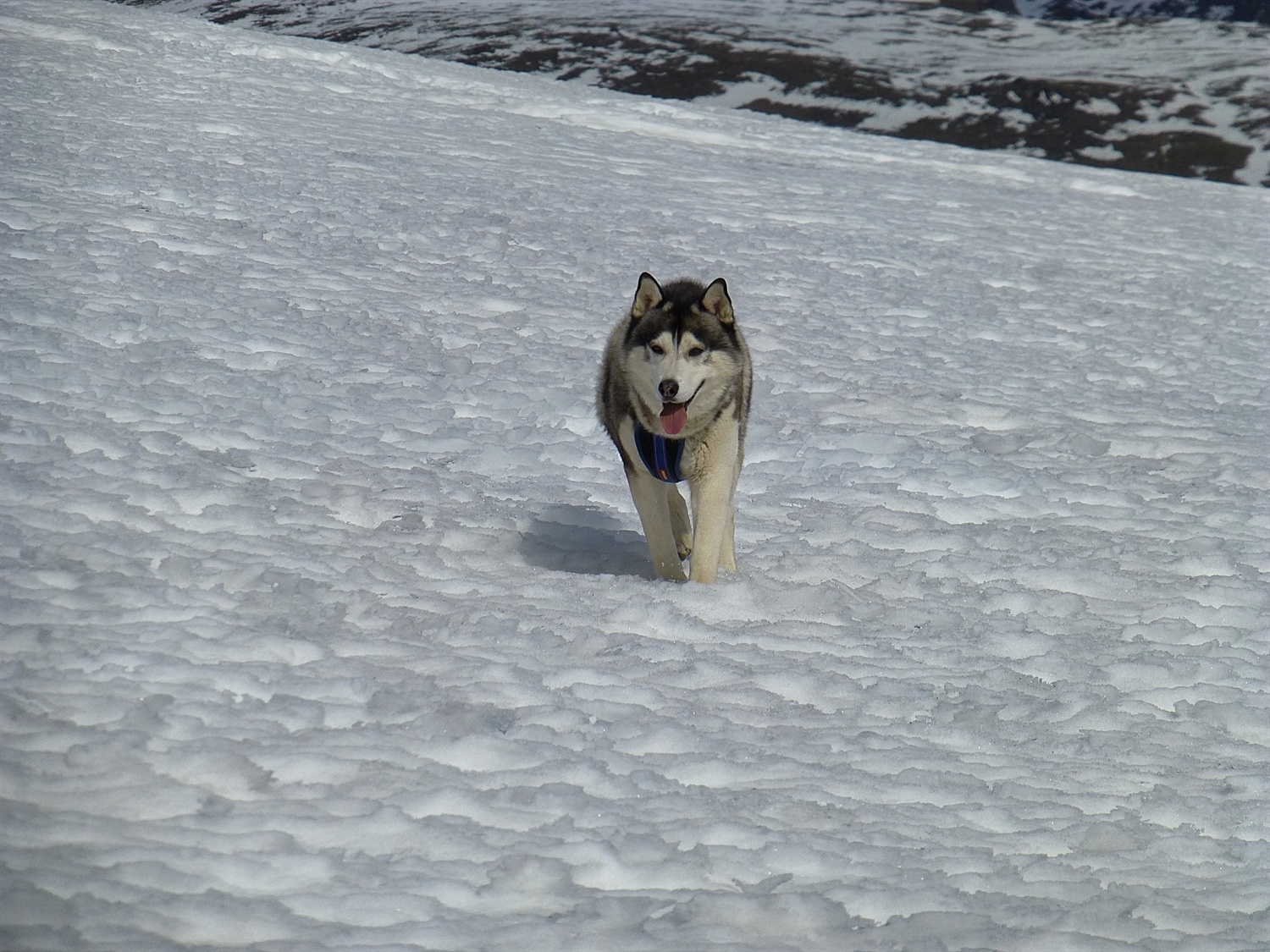 Yes still on my way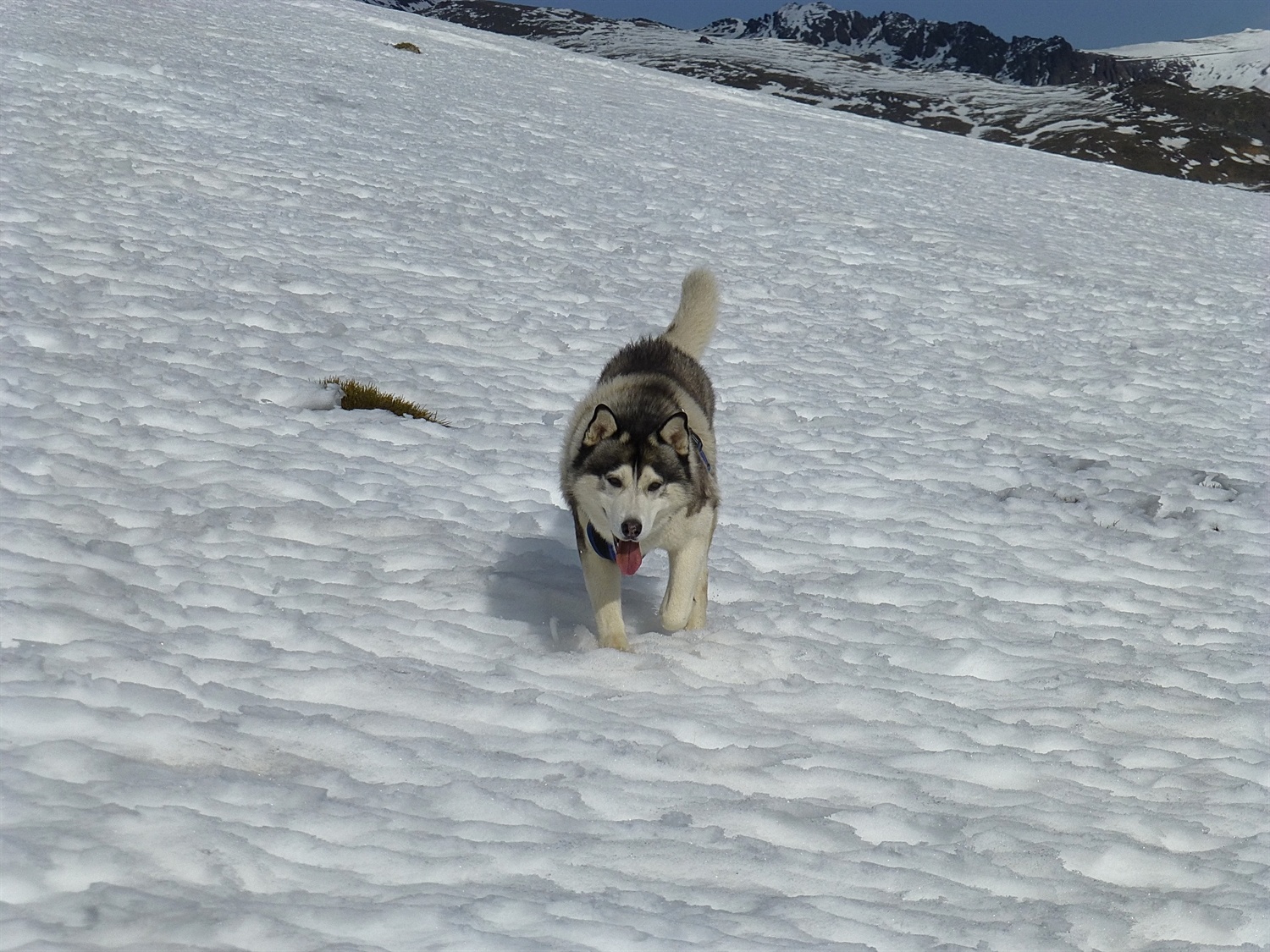 So I was quite a way from you, you don't need to worry though hu'mum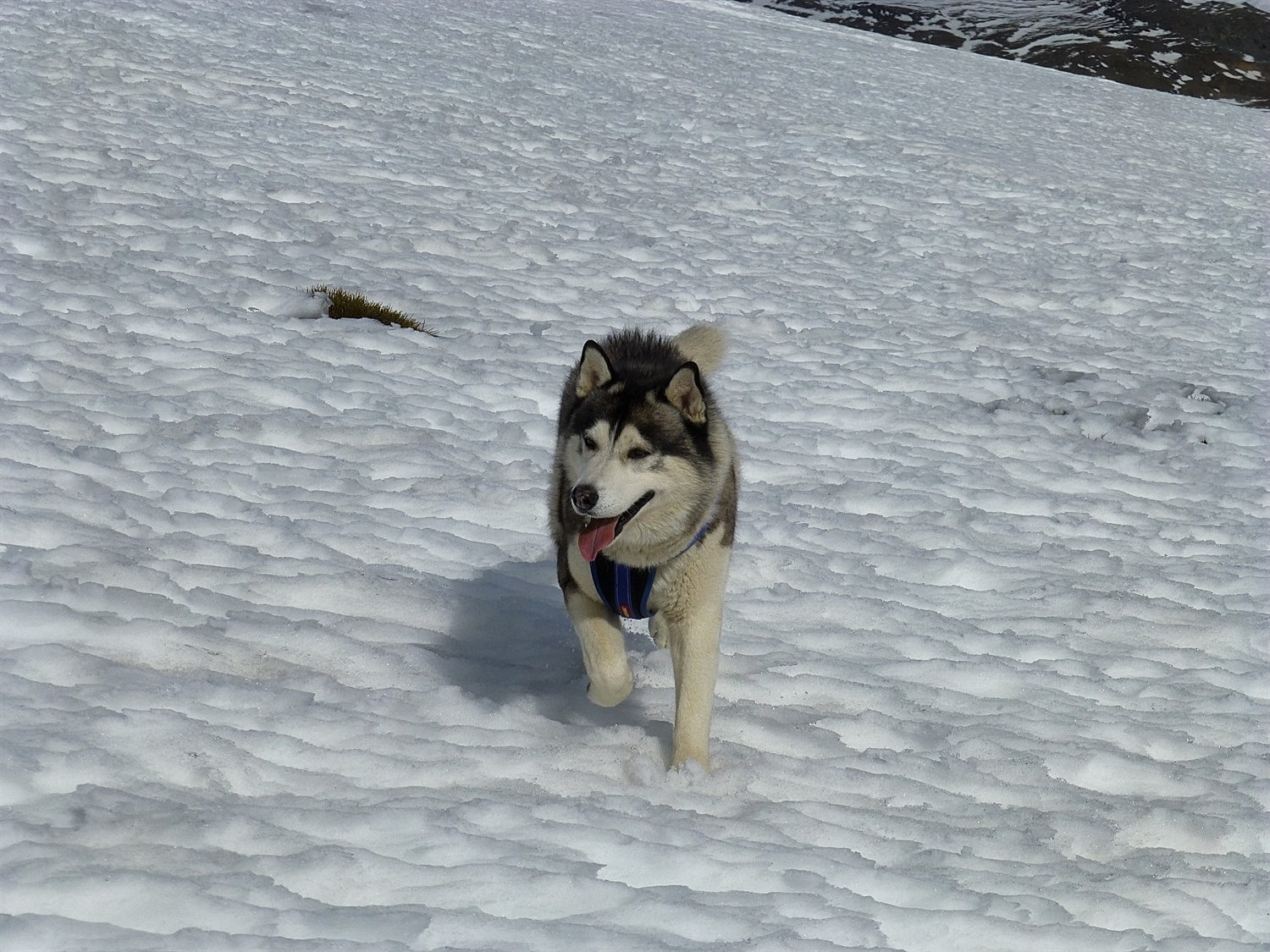 How was that for a recall? Wait I see something
We will continue with the post tomorrow. Hope you have enjoyed my snowshoe adventure so far. Apparently I am very well behaved these days on my own when off lead!
Comments
K'h'yra: SIGH! Oh the dreams I'll have - Woo Me Alone on the trail - Hugz&Khysses, The One With The 'h' PeeEssWoo: I'm 10+ - and we so DON'T SHOW our ages...just sayin'
KB: I'm enjoying your adventure, and I can't wait to see more of it! I'm glad you were so well behaved!
Caleb & Strider: Georgeous photos Khumbu! Looks like you had s fantastic time in the snow :) Arooooooos!