A day snowshoeing with hu'mum Part 2
This is part 2 of my snowshoeing adventure with hu'mum, Uncle Pepe and Trish from Australia. We were on the hunt of a Golden Eagle. We have had sooooooooo much more snow since I was there. In fact so much snow you can't actually get to where we went BOL how can there ever be too much snow?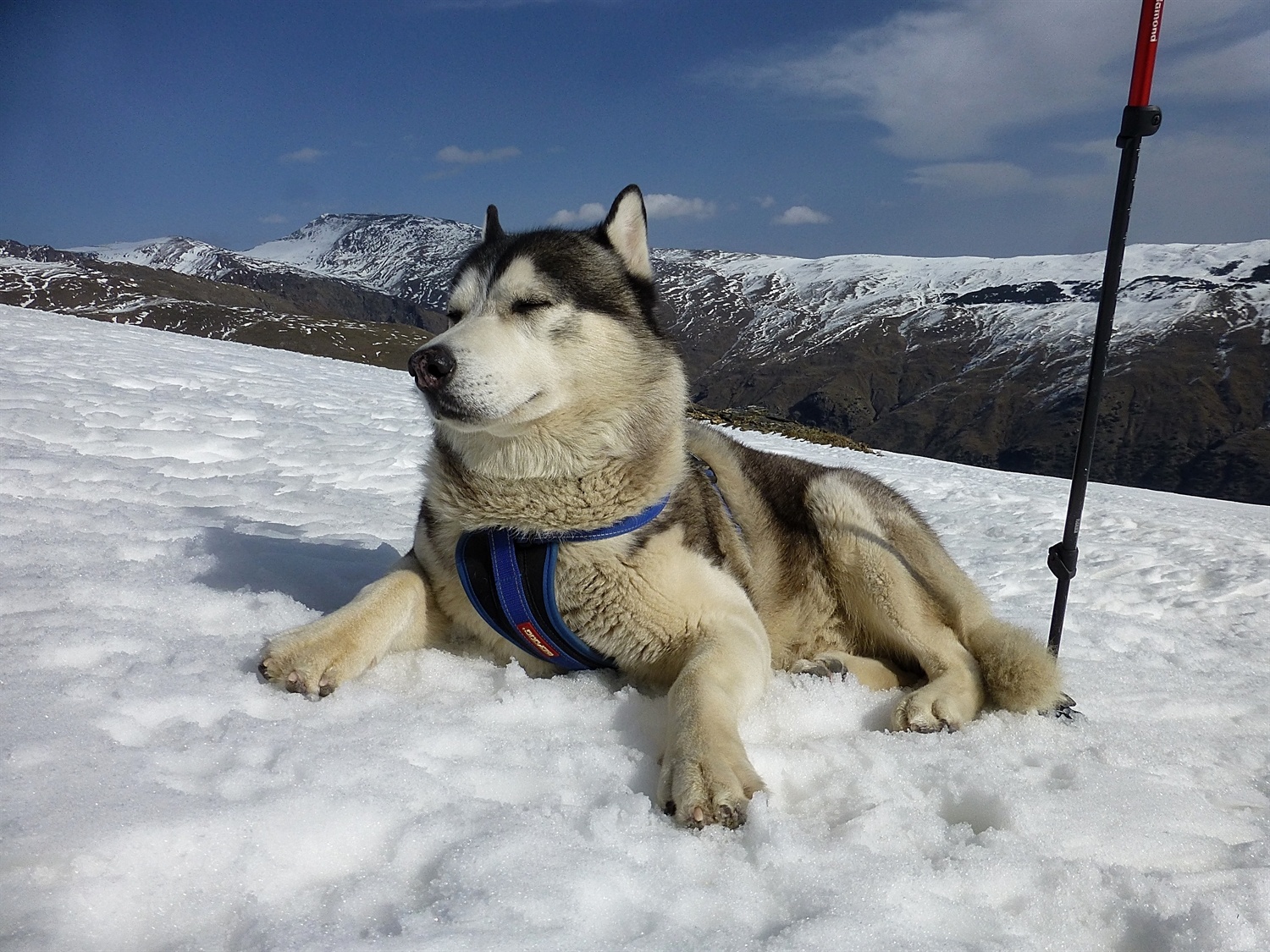 After my excellent recall I had a little snooze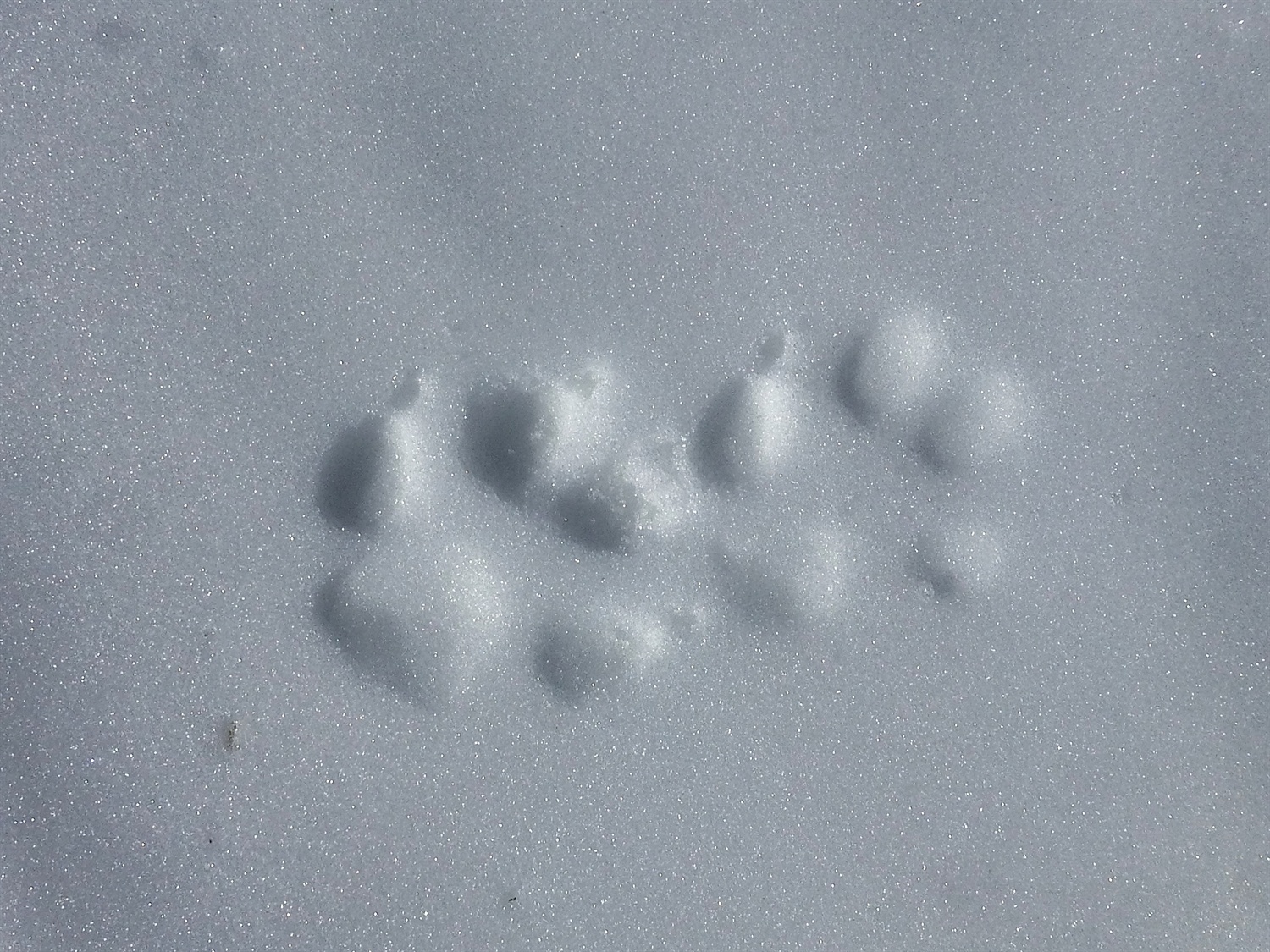 Look at my little foot prints
And then we saw the Golden Eagle still sat on the rock. Hu'mum wished she had the big camera and lens with her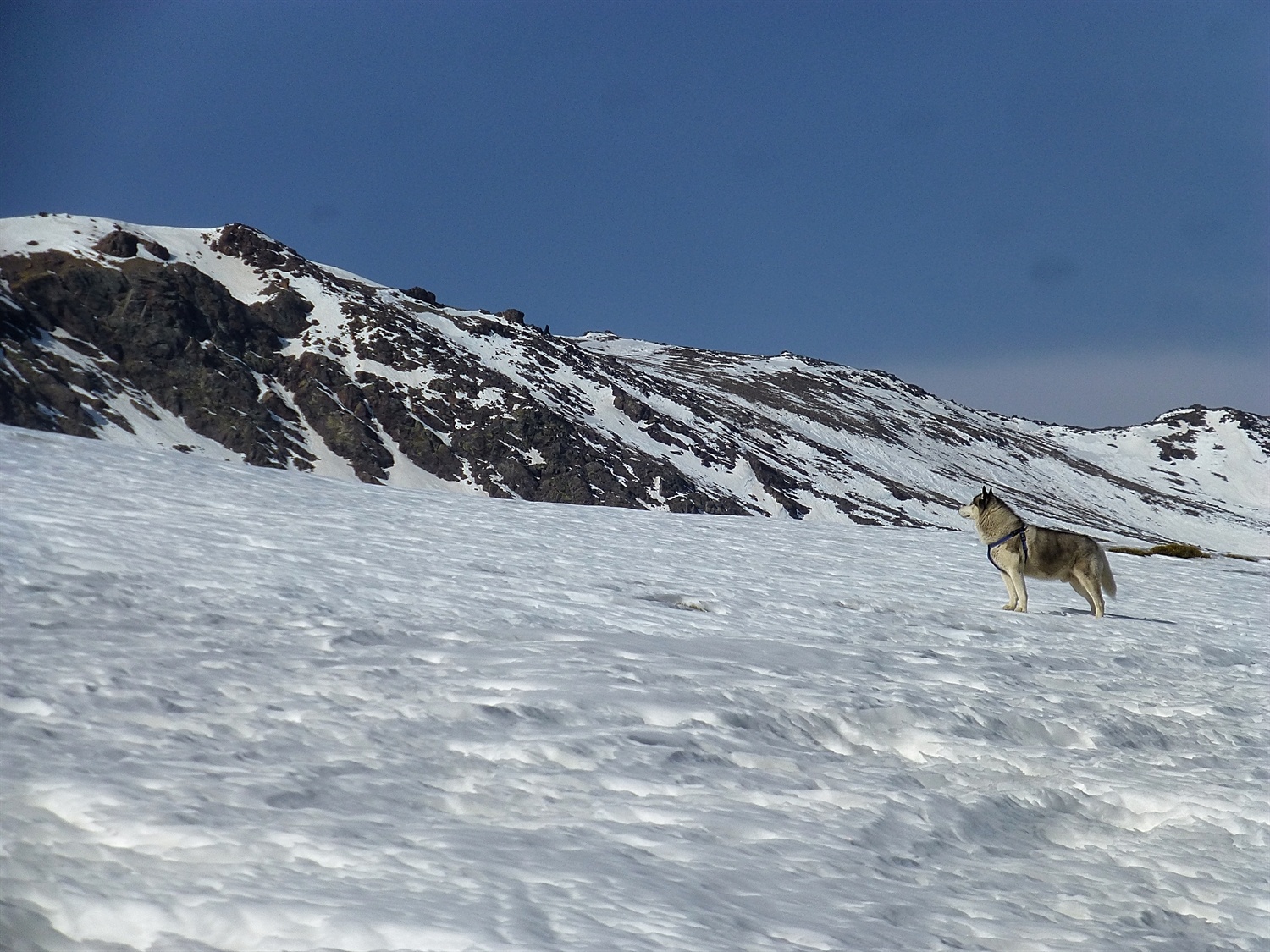 I was supposed to look at the camera but I was watching to see where the Golden Eagle was going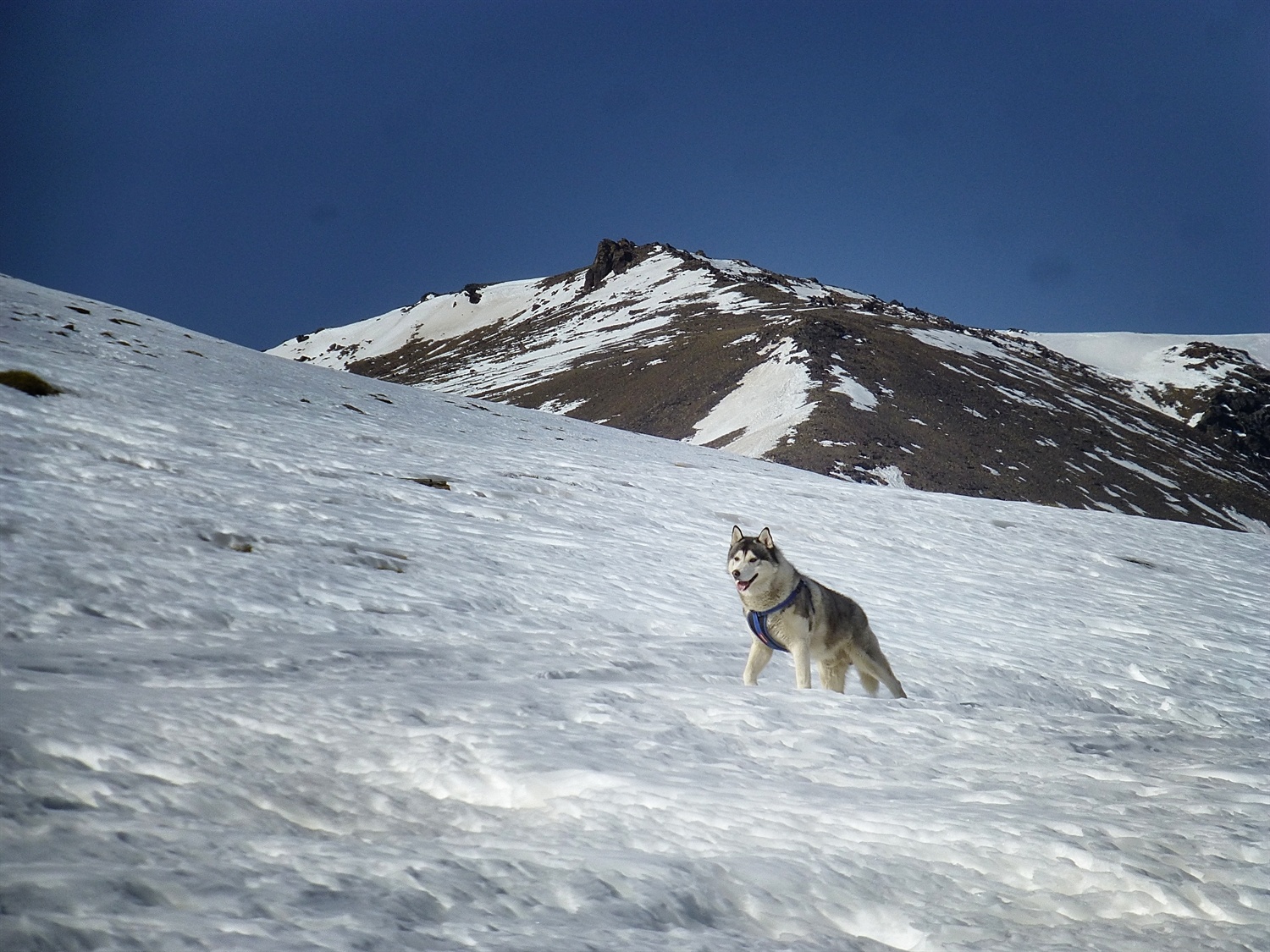 Oh dog I am just so happy to be out here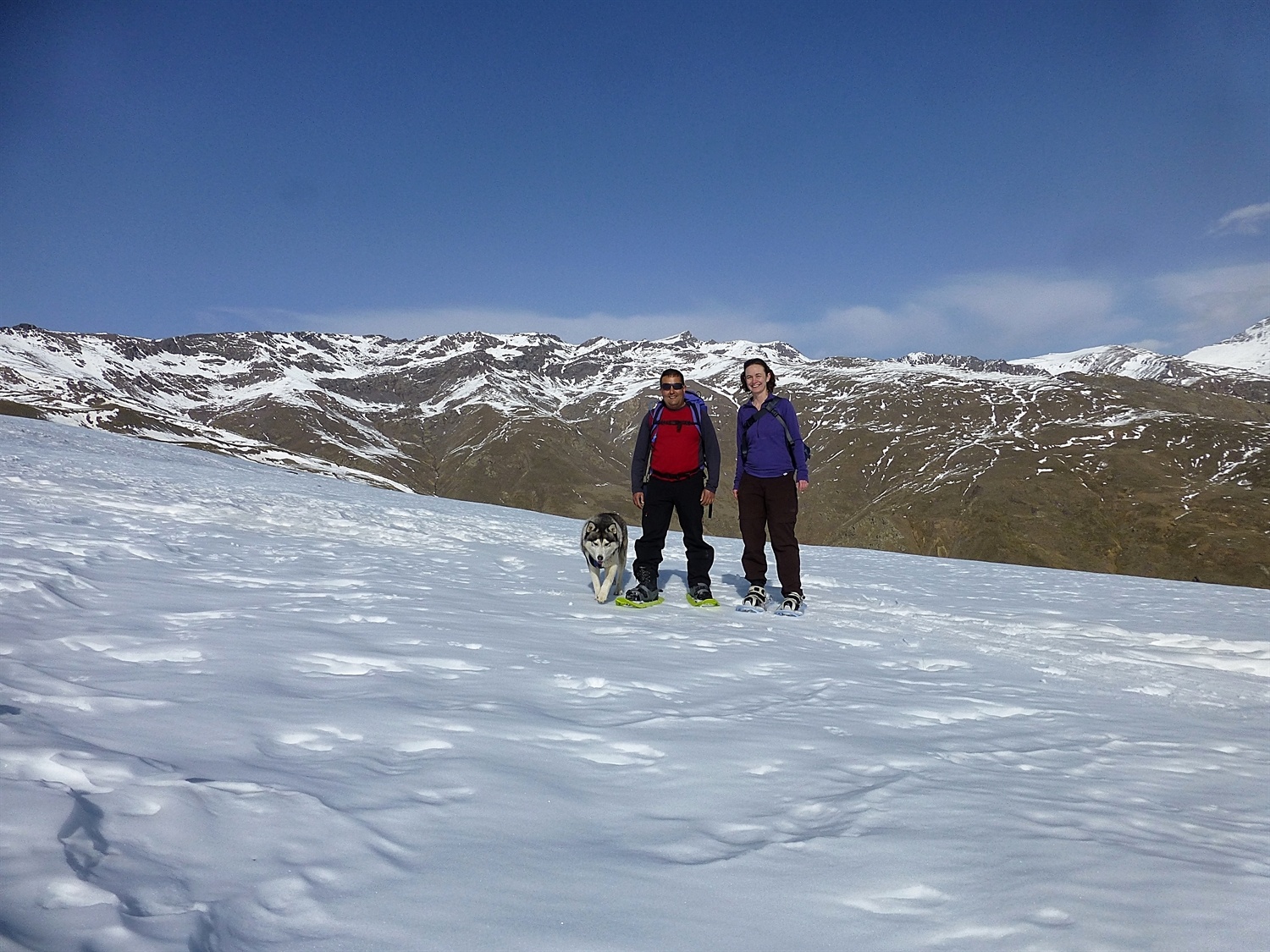 Uncle Pepe, Trish and me. Hu'mum cut off Mulhacen!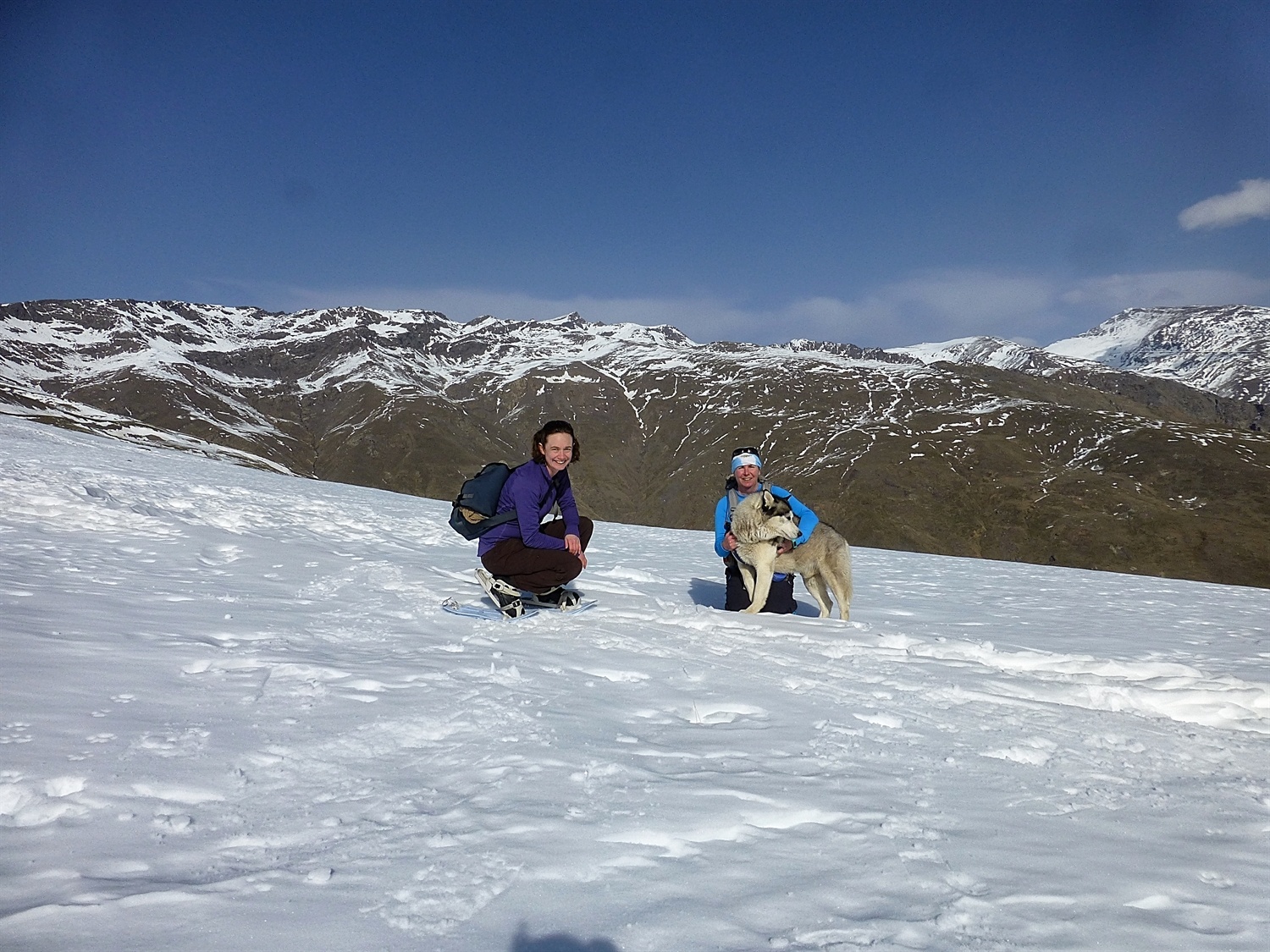 Hu'mum wanted a new profile picture, but I was having it. Notice how Mulhacen is in this shot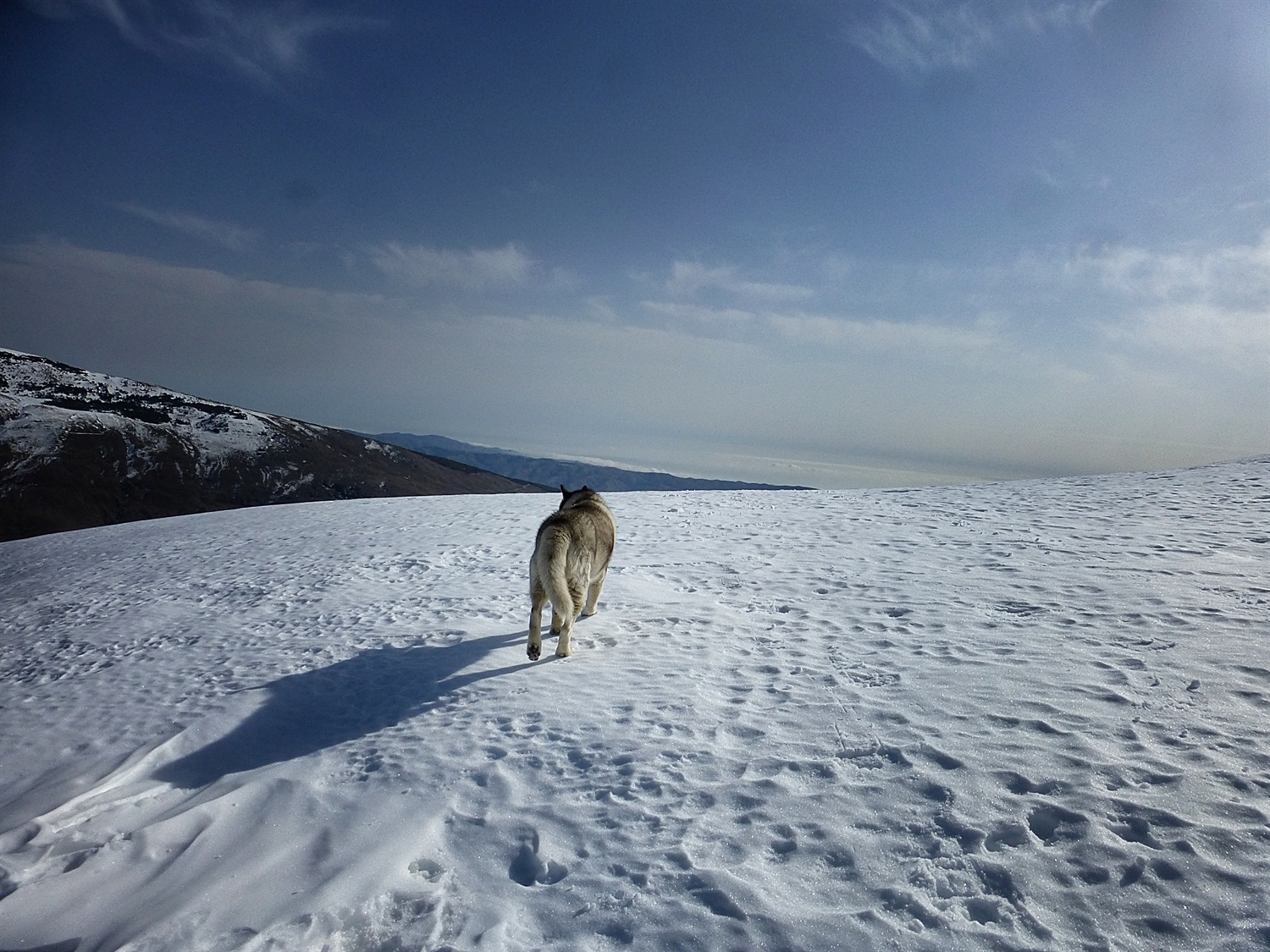 That's enough then lets go this way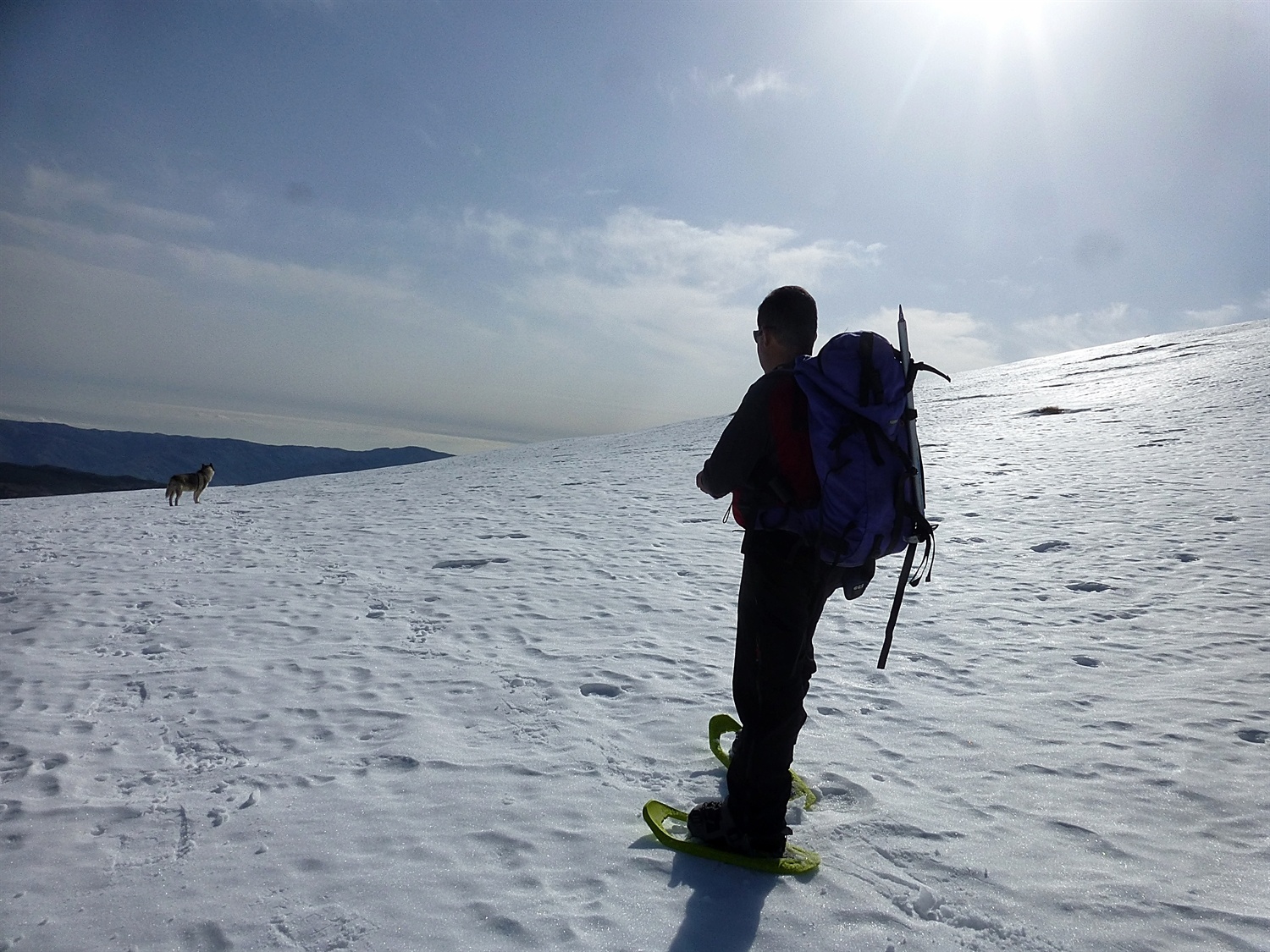 Now please forgive hu'mum she seems unable to photograph straight horizons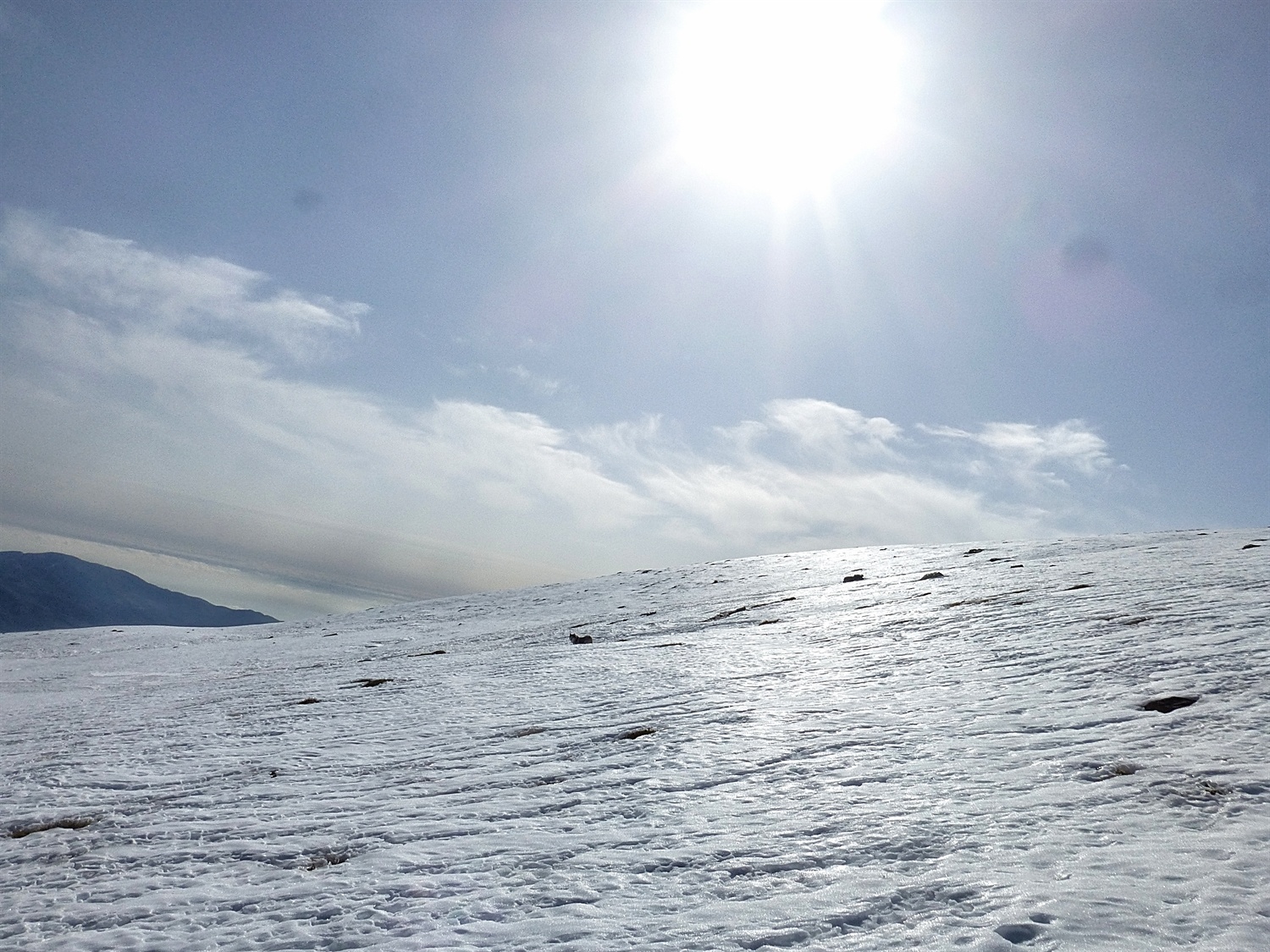 Wonky horizon again. A song came into hu'mums mind by Whitesnake
An' here I go again on my own Goin' down the only road I've ever known, Like a hobo* I was born to walk alone An' I've made up my mind I ain't wasting no more time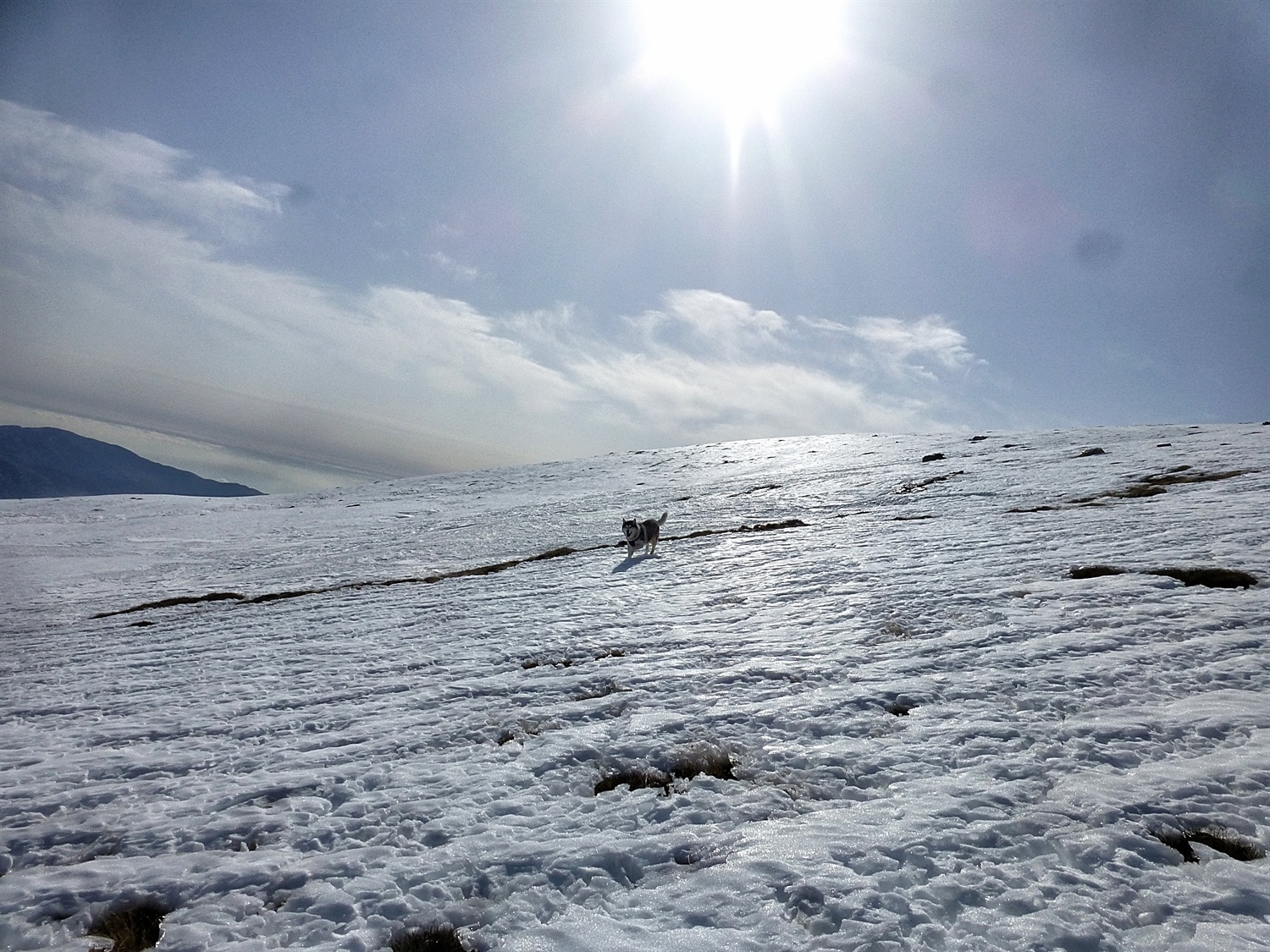 Yeah I'm having so much fun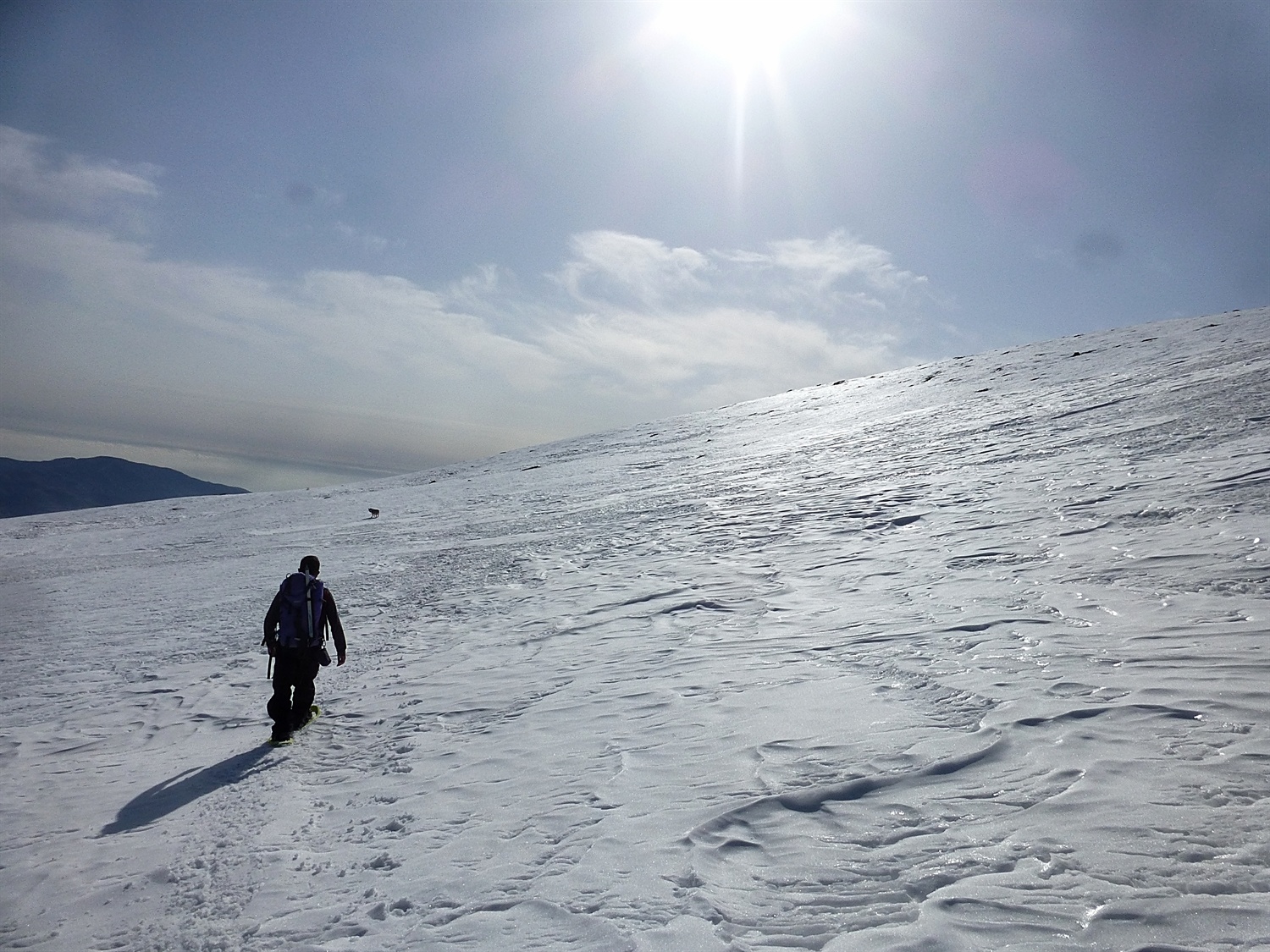 That's right Uncle Pepe follow me, like a hobo indeed!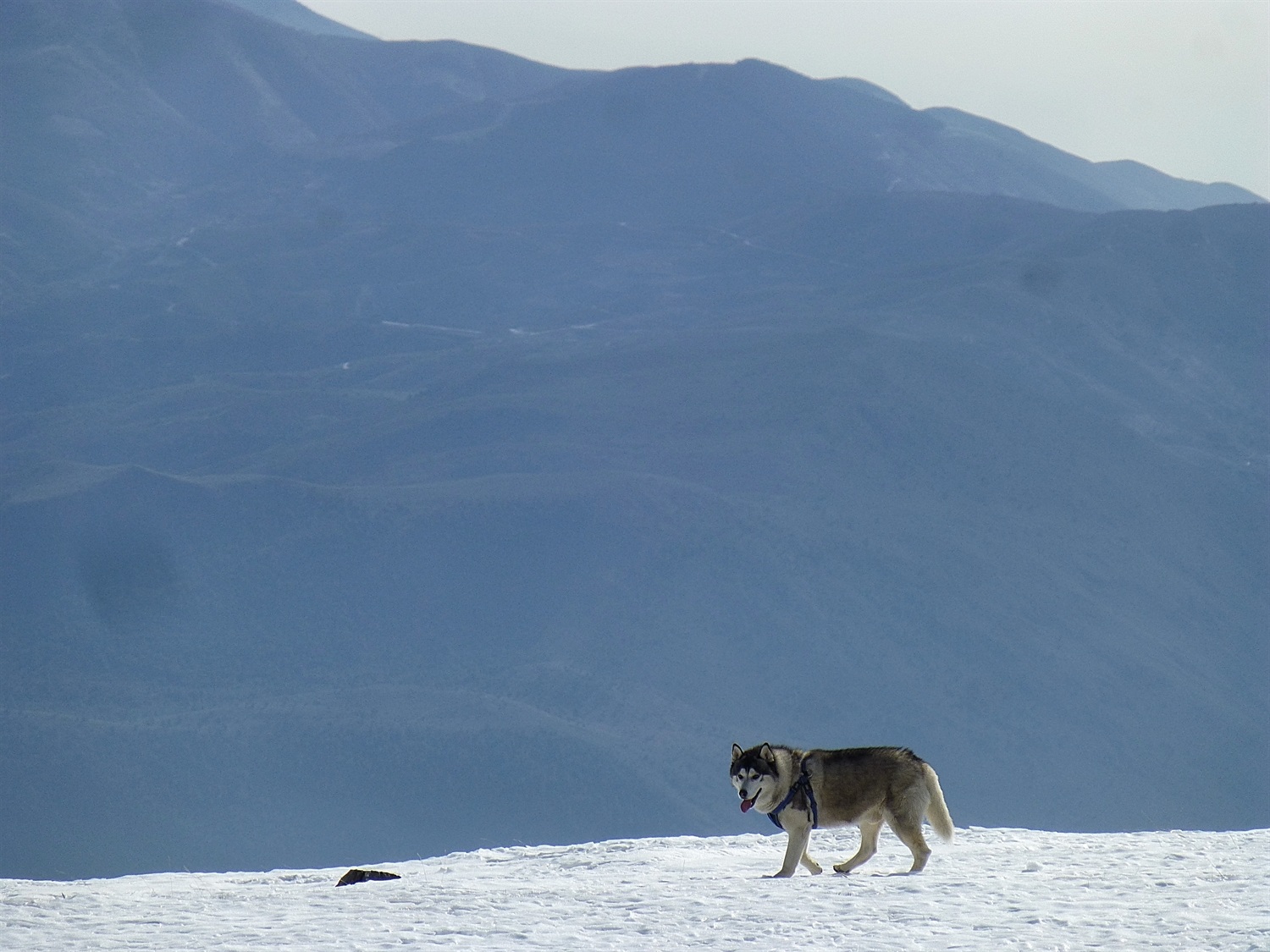 Just checking to make sure you are all coming this way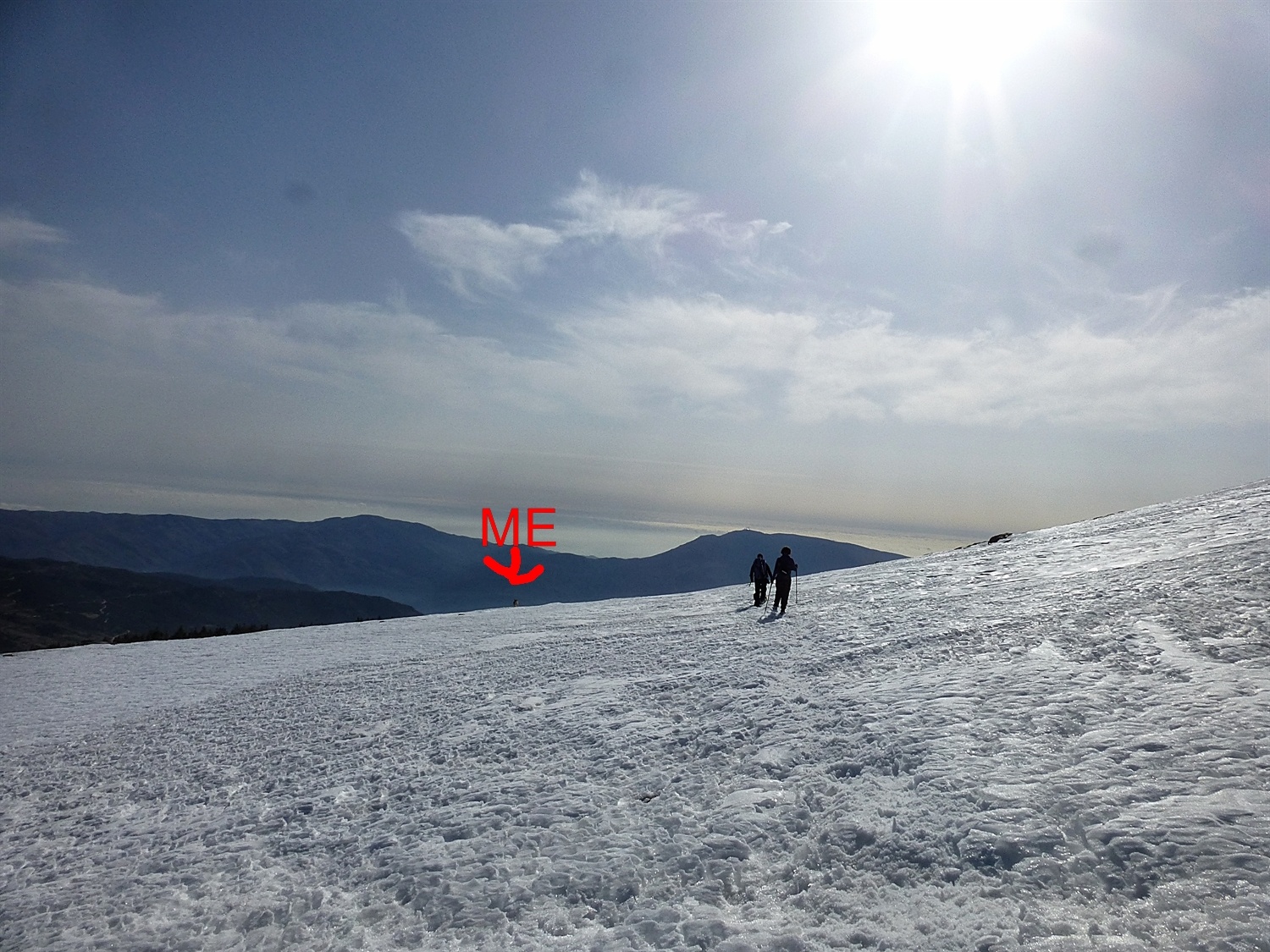 So I do like to walk alone, nothing wrong with that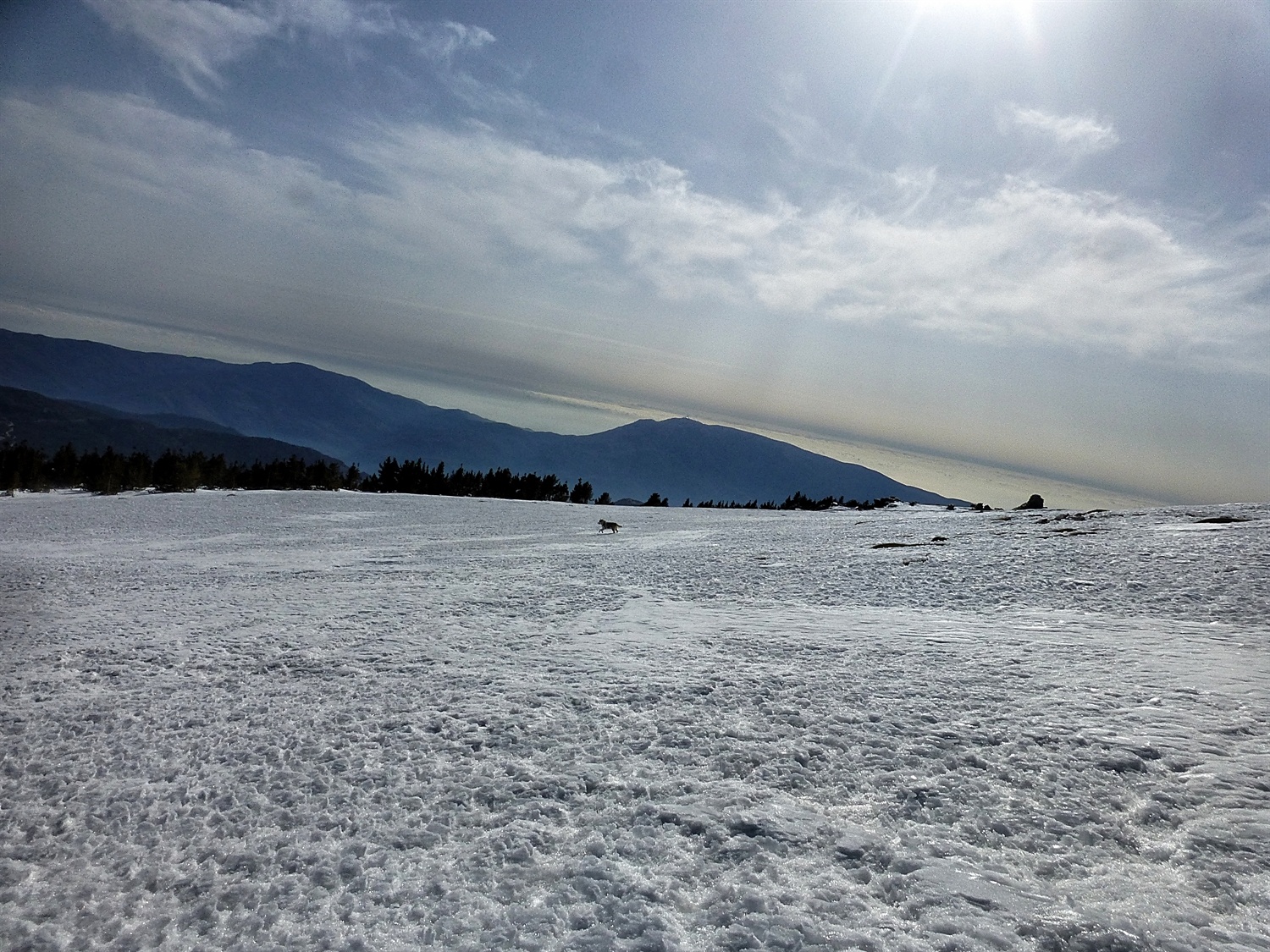 Time for a bit of fun, this will make them walk faster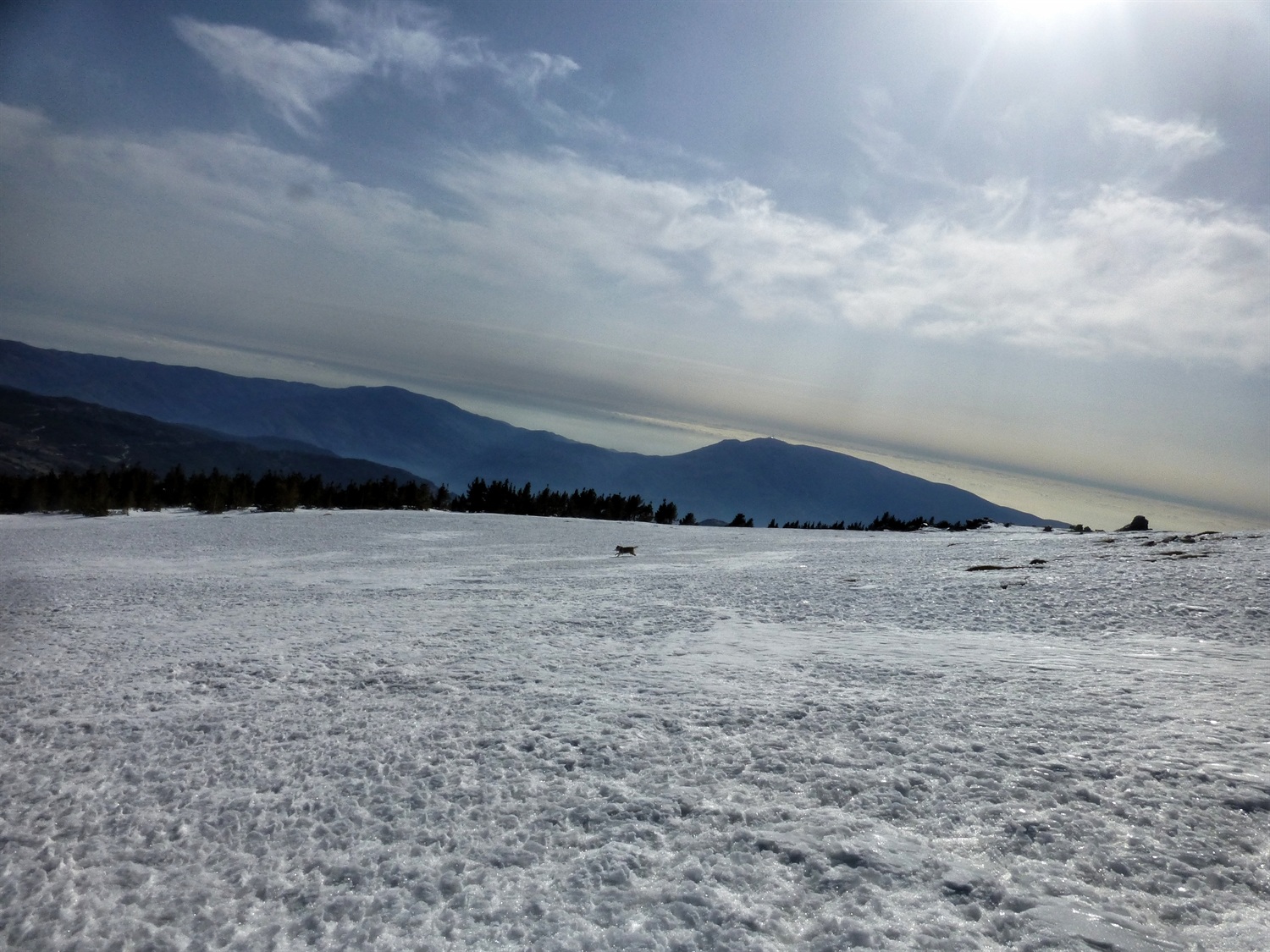 Full stretch towards the forest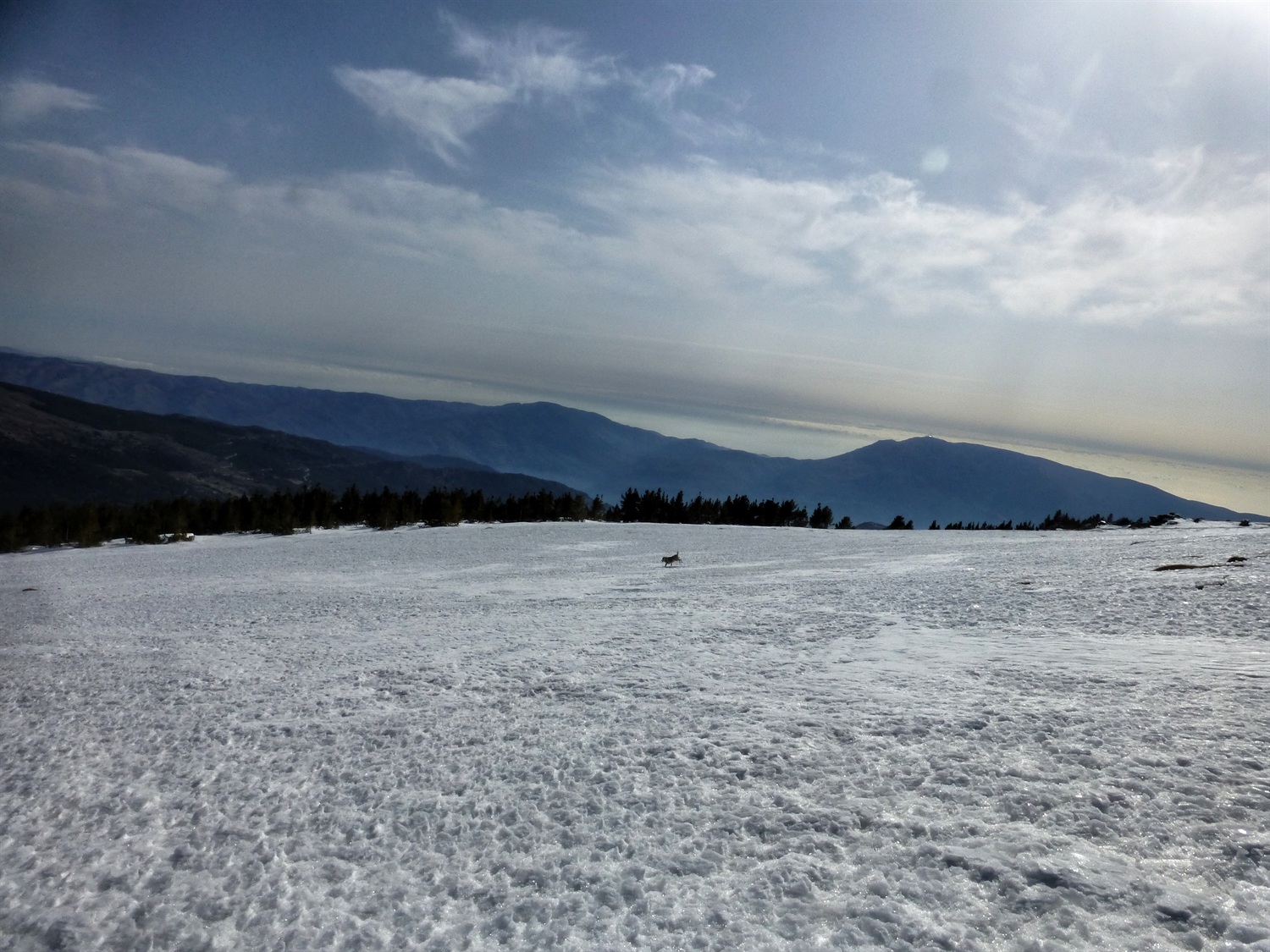 Bottoms up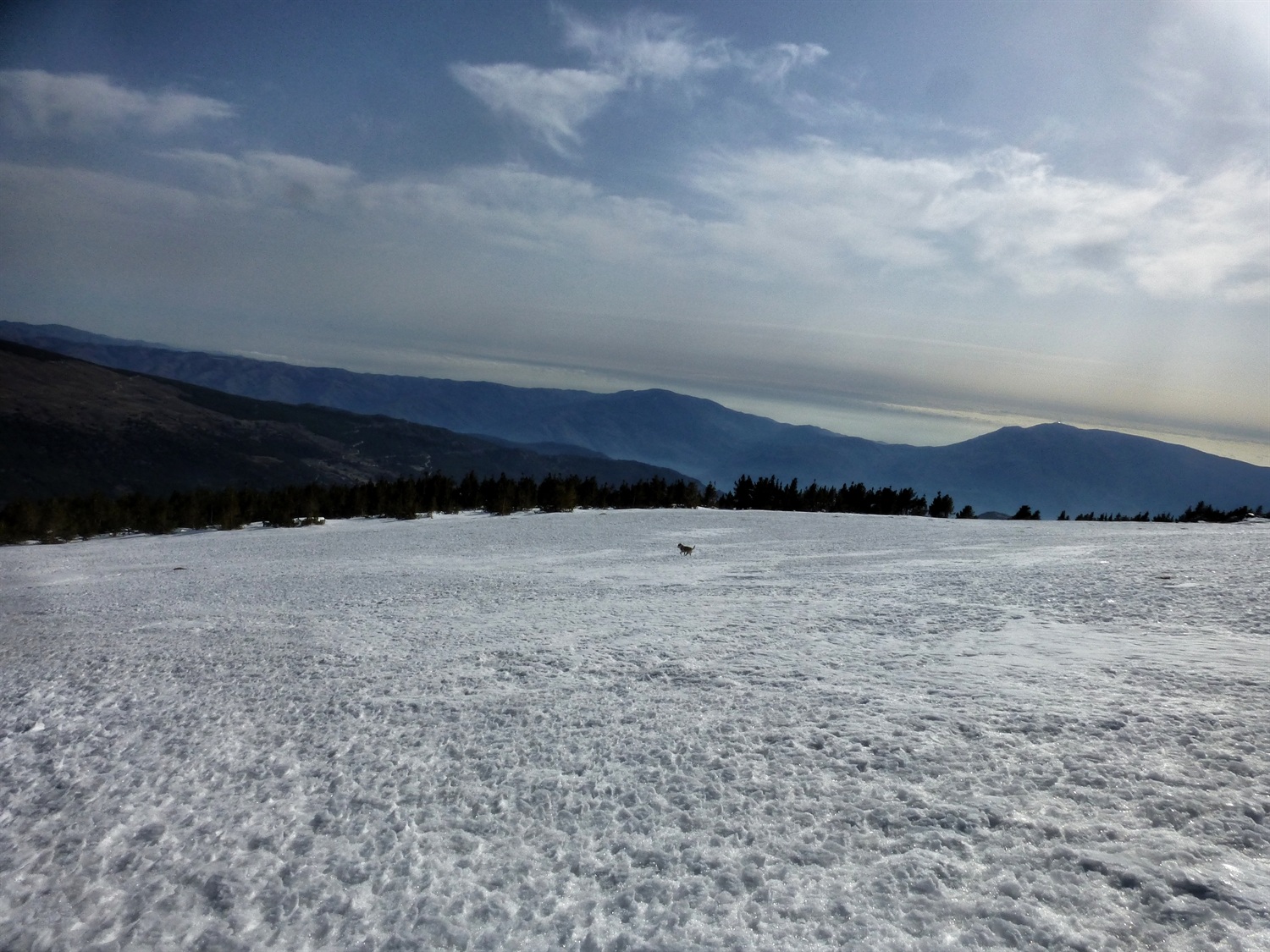 Apply the brakes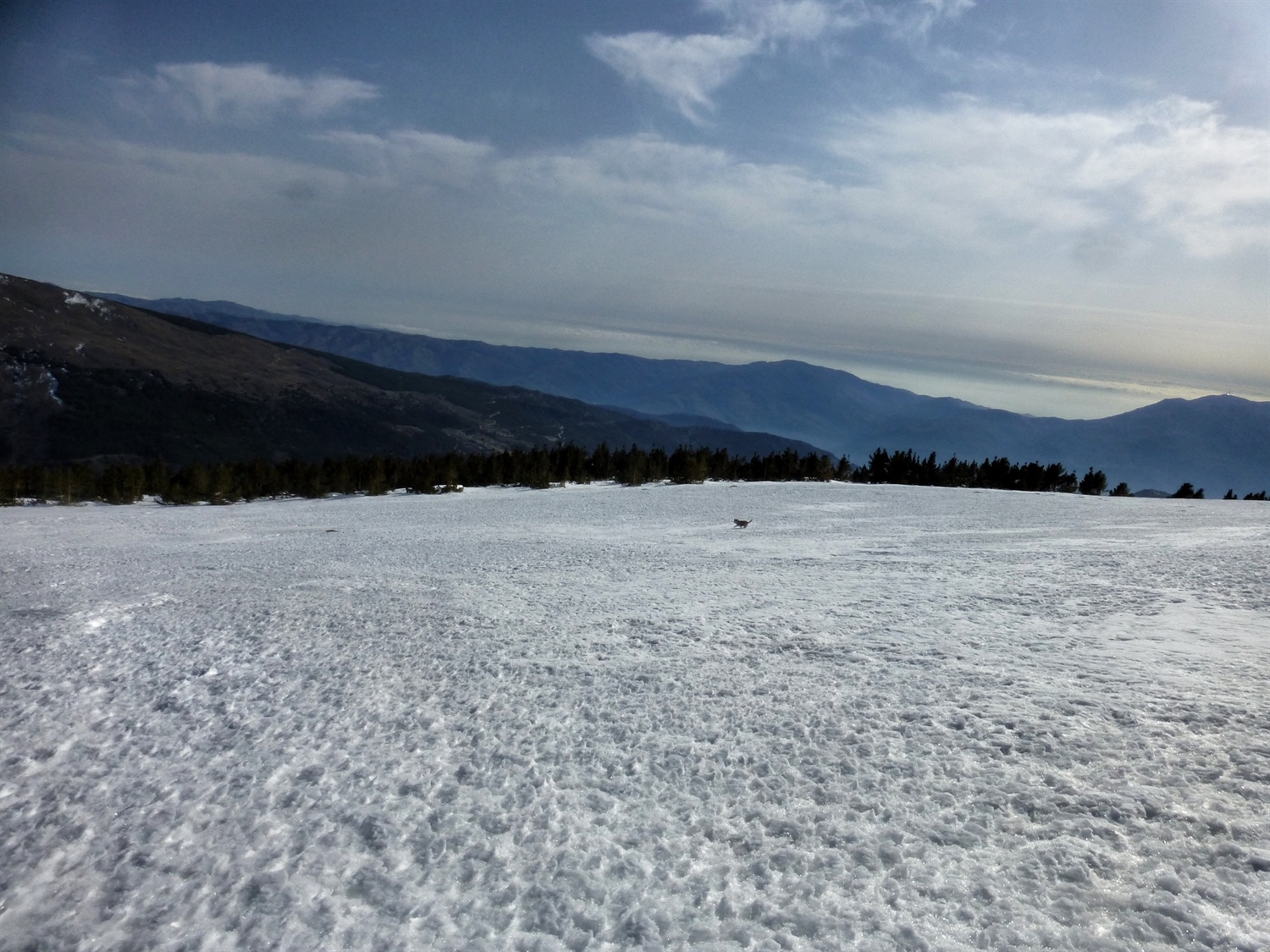 Only kidding hu'mum, I'm on my way to you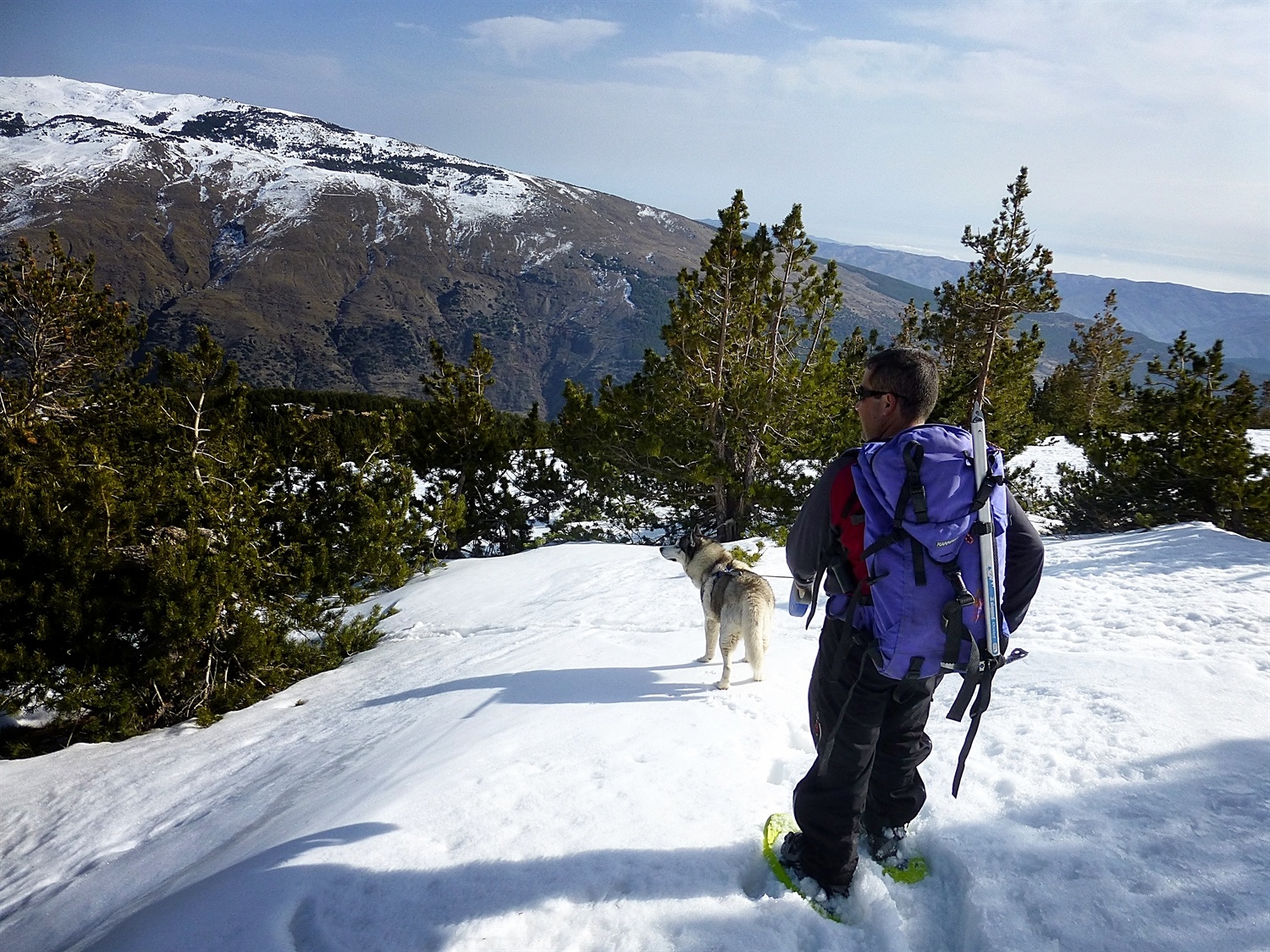 Back into the forest, back on the lead, back to those smells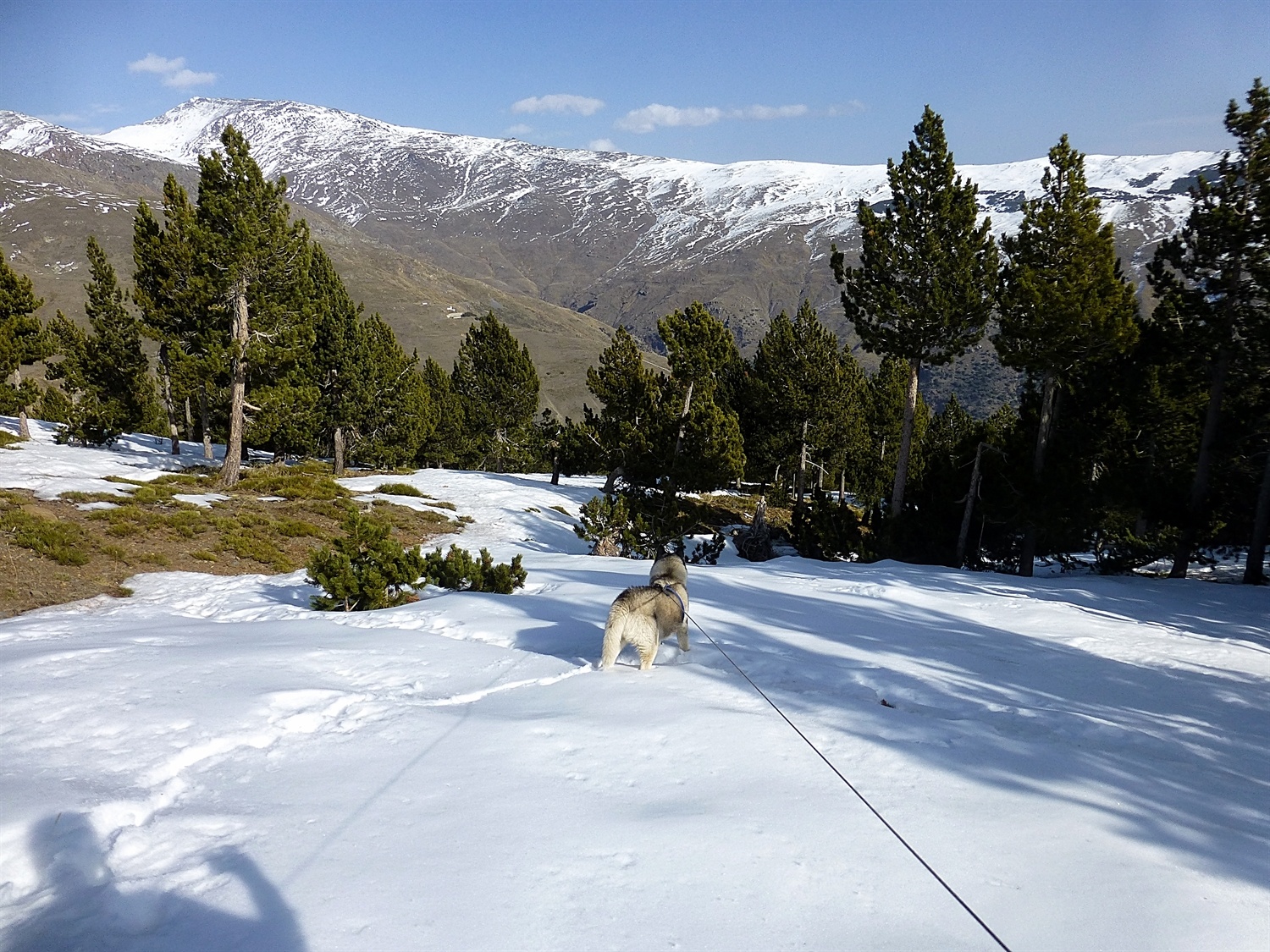 I am so sure there is something tasty in this forest
Oooo patch of deep snow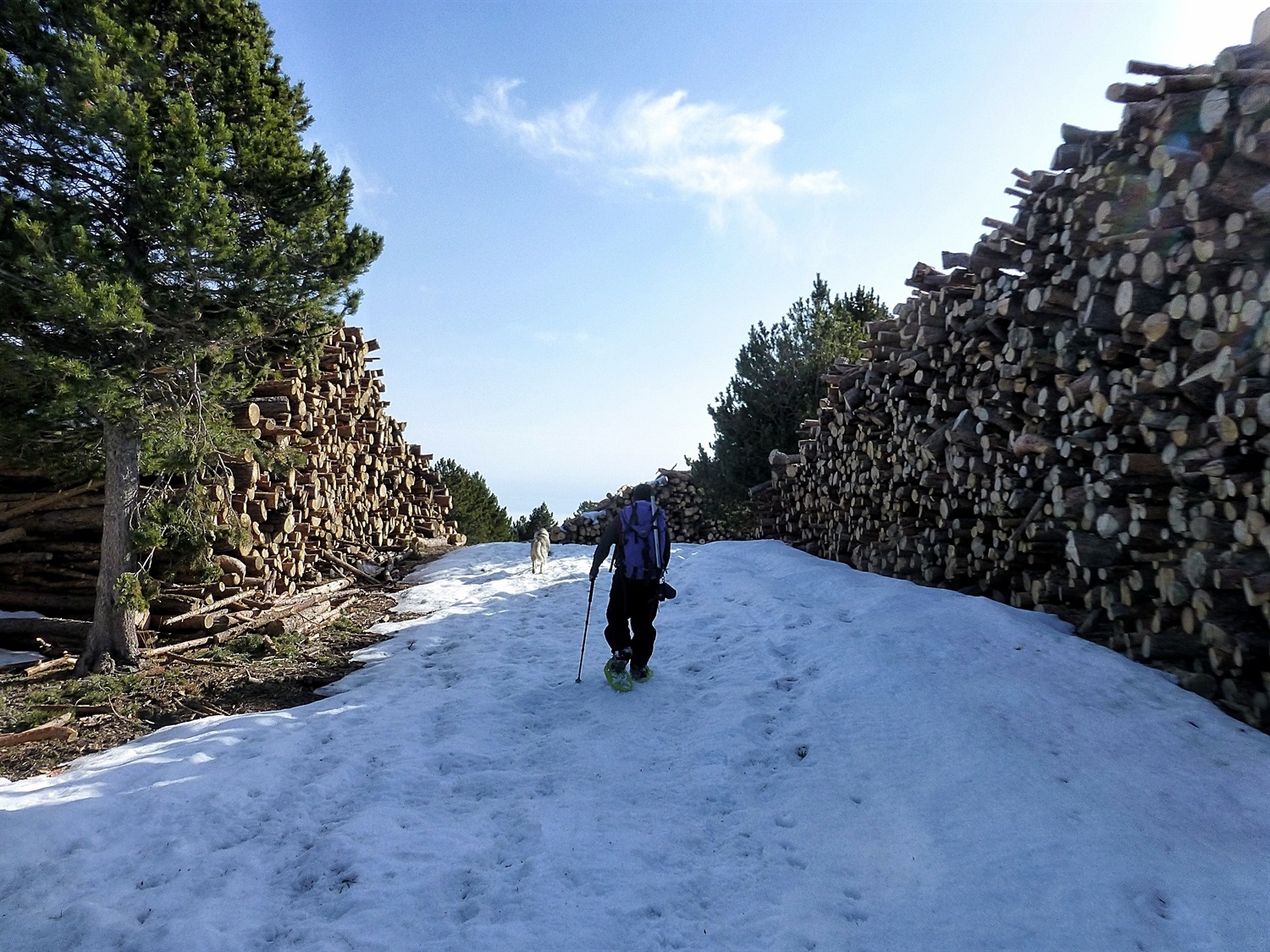 Wow look at all these logs they didn't manage to collect before the snows came. We could make a cabin.
I guess the idea of making a cabin was too much for them, so we headed back to the car instead.
Tada, so that was my fun day in the snow. I sure hope you enjoyed coming along with me and that you all have some snow to play in.
Comments
Anna: Lovely pictures Kierst, looks like Khumbu had loads of fun xx
KB: I love your photos of that day up high in the snow. It sure looked warm... no jackets? That's a wonderful winter day! I have the same horizon problem... but in your mom's case, it looks like the horizon really wasn't level!!!! It's rarely level in the mountains :)