A cold day and Rita's magic cape
Well it is by Southern Spain in December standards. Our high for the day was just 12C (53F) and our low of 1C (34F), what a change in the weather in just a week. Usually at this time of year we are much warmer. Anyhow being mostly snow dogs types in our household a bit cold does not really bother us.
Rita gets to wear her blanket that was sent to her by our cousin Wizzy. She lives in the UK with Auntie Claire and Auntie Emma. Wizzy has a new jacket so she didn't need this one. It's a bit short for Rita but she loves to wear it, it's called her magic cape. When you ask her if she wants her magic cape on she comes running up. She spends a lot of time laying in sun puddles outside or inside by the fire.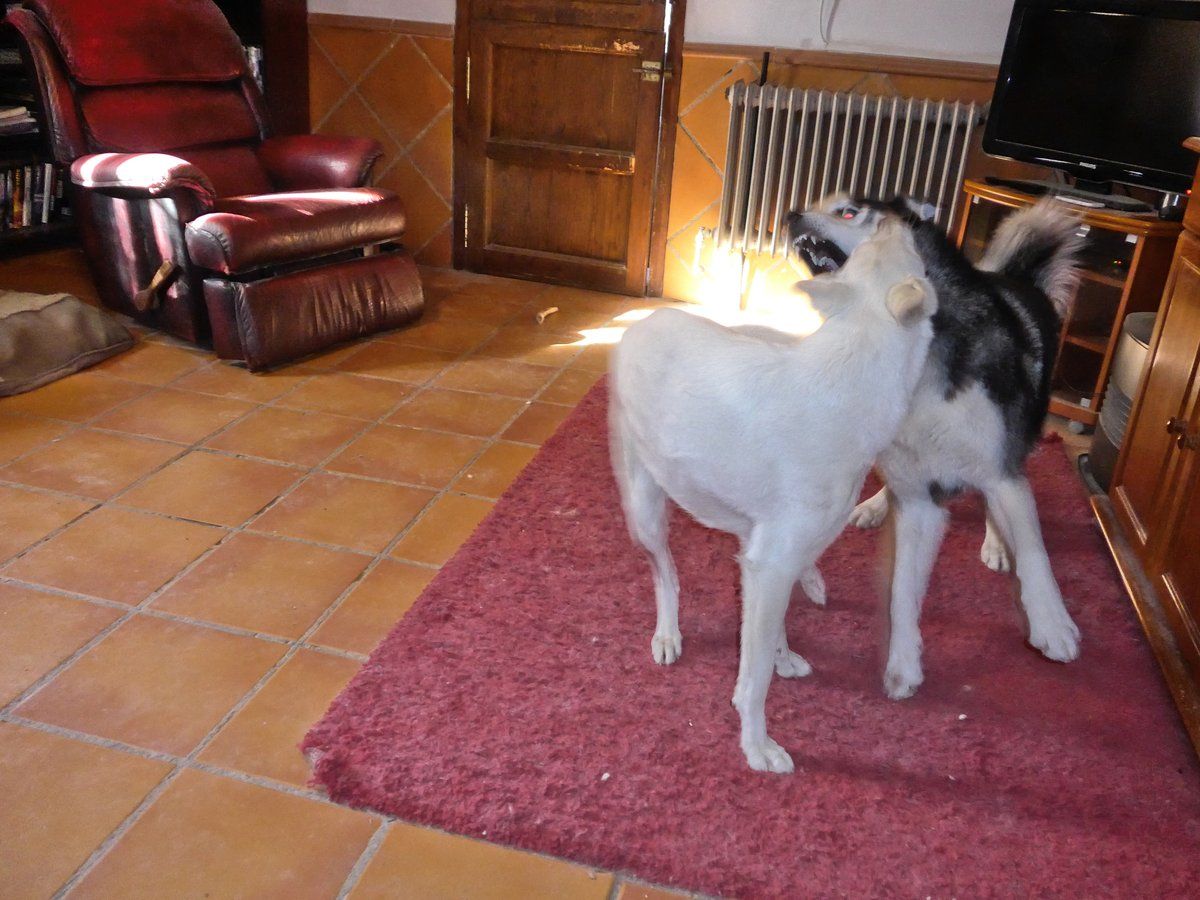 A game of bitey face is a good way to entertain and warm yourself after walkies and breakfast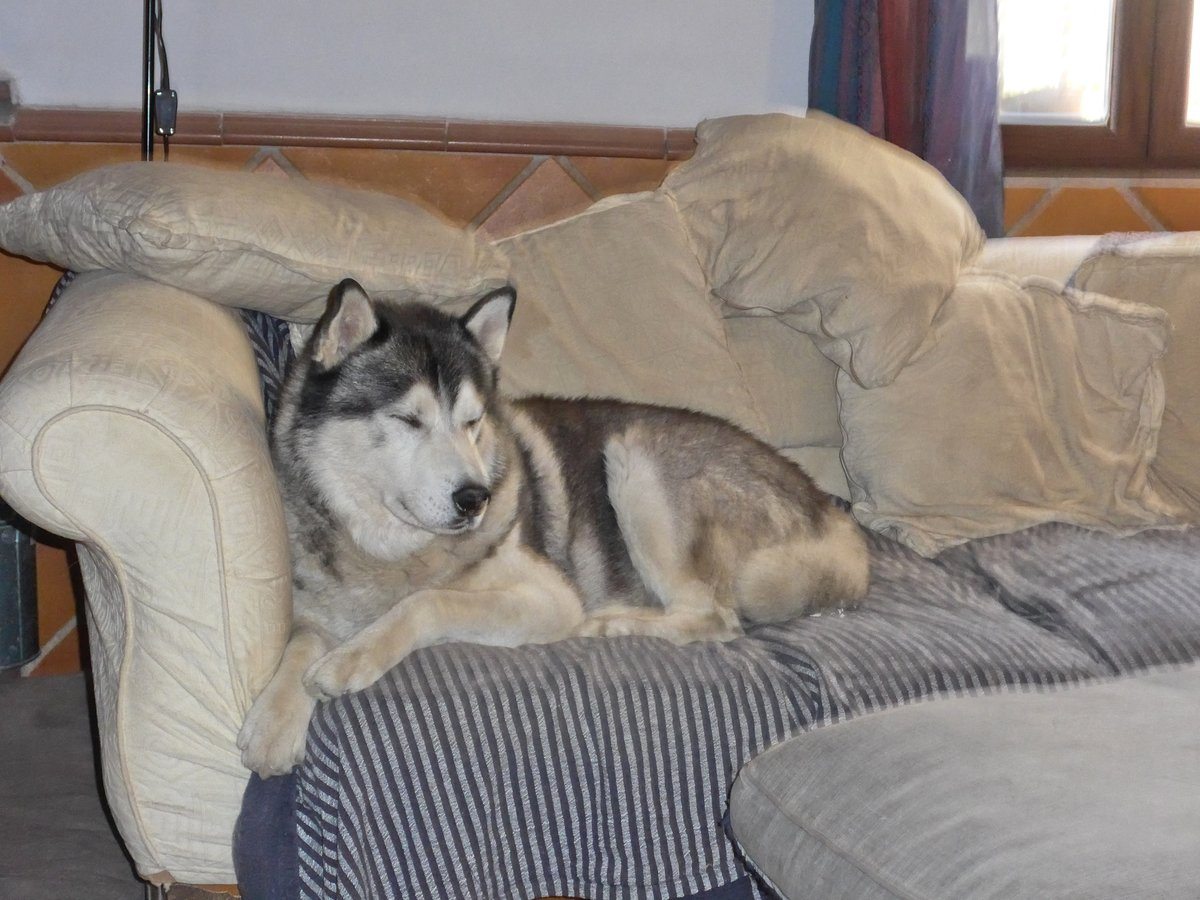 Khumbu on the sofa in his zen zone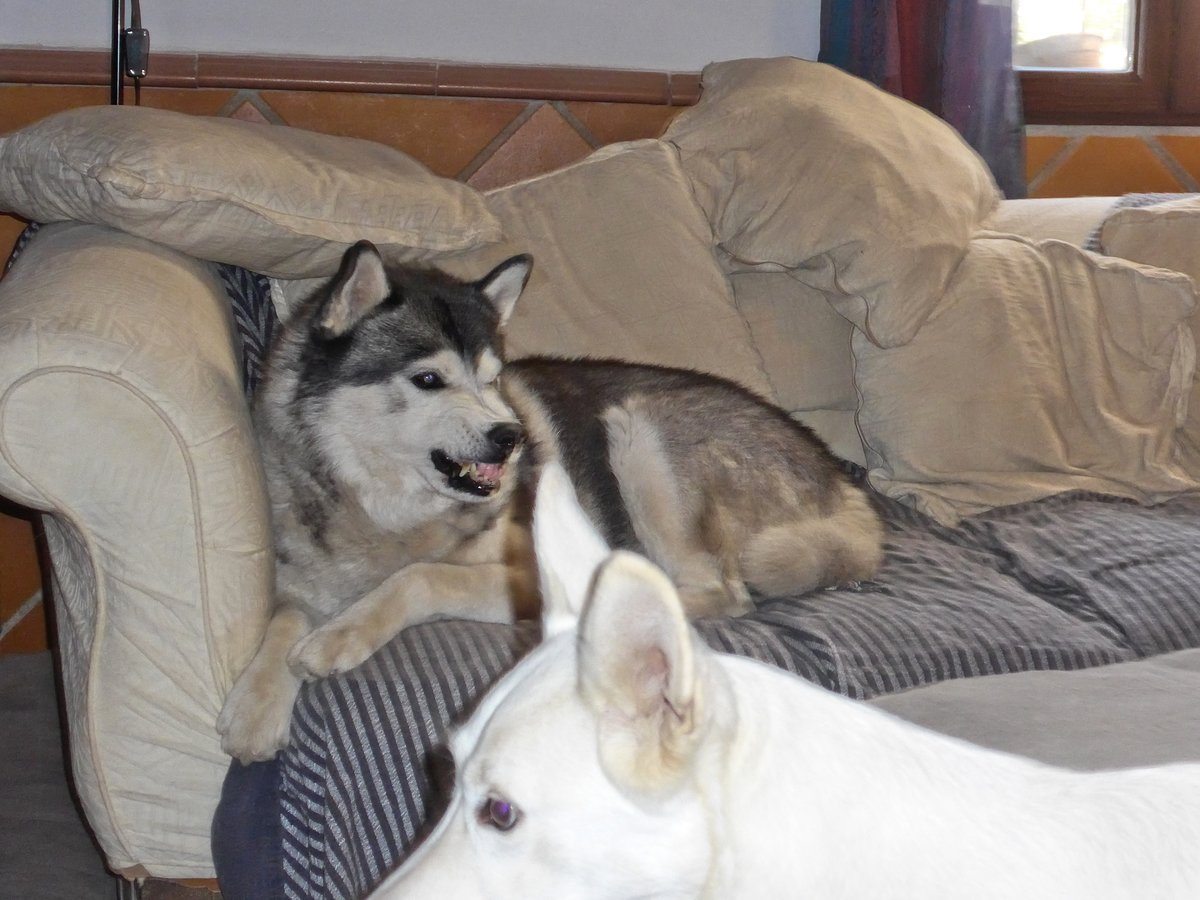 Khumbu does not appreicate being woken out of his zen zone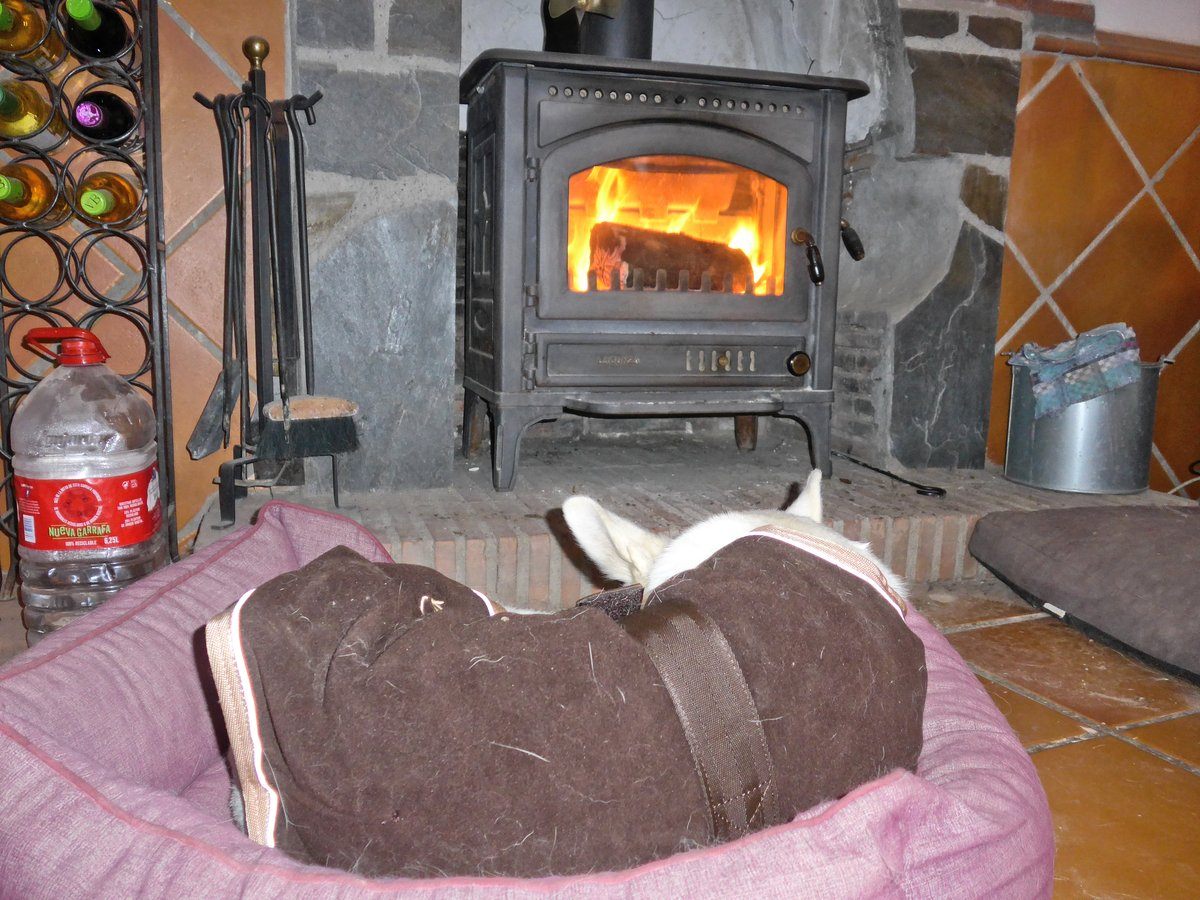 Rita in her magic cape in front of the fire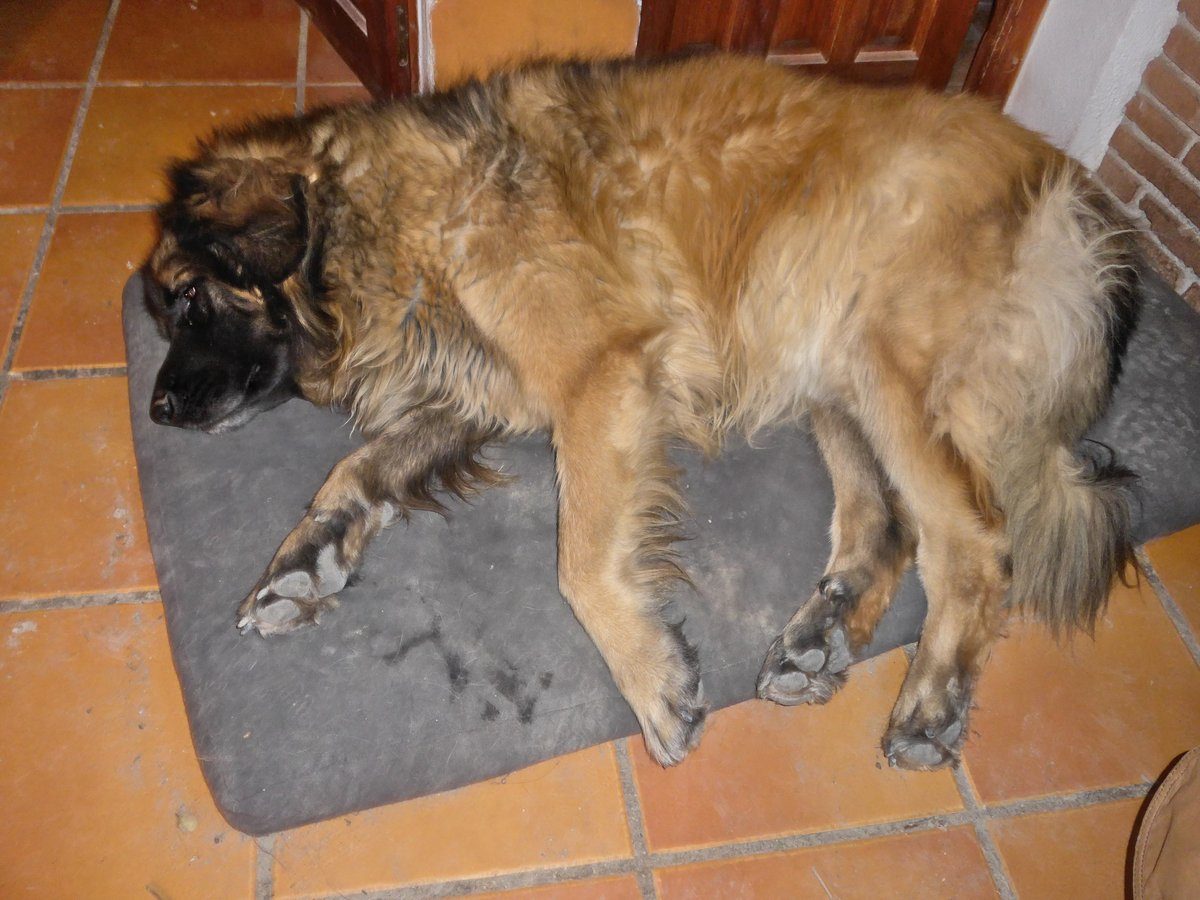 Kyra snoozing away on her bed. She has two favourite places to lay, one is here and the other is under the table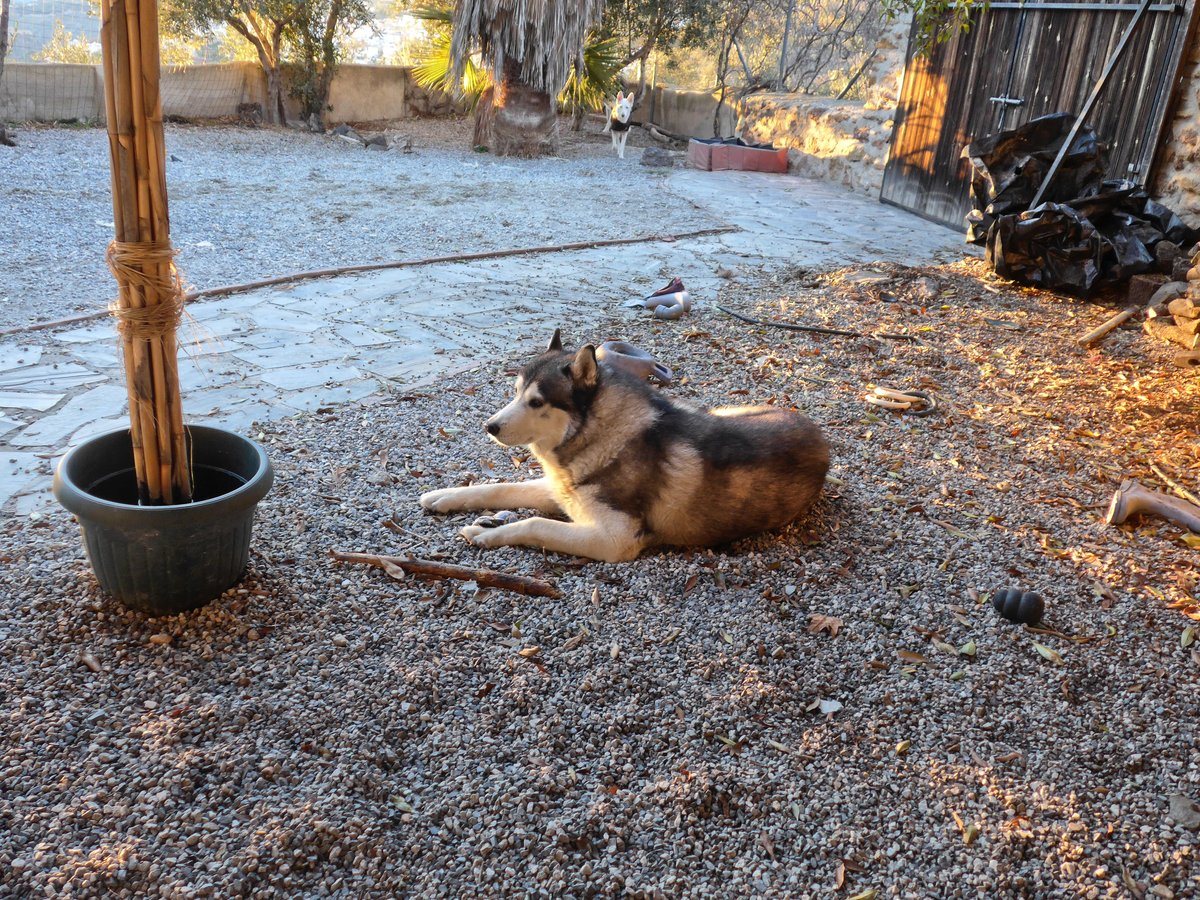 Khumbu taking in the last of the sun puddles. Actually he was chewing on the broken tennis ball between his feet before he was interupted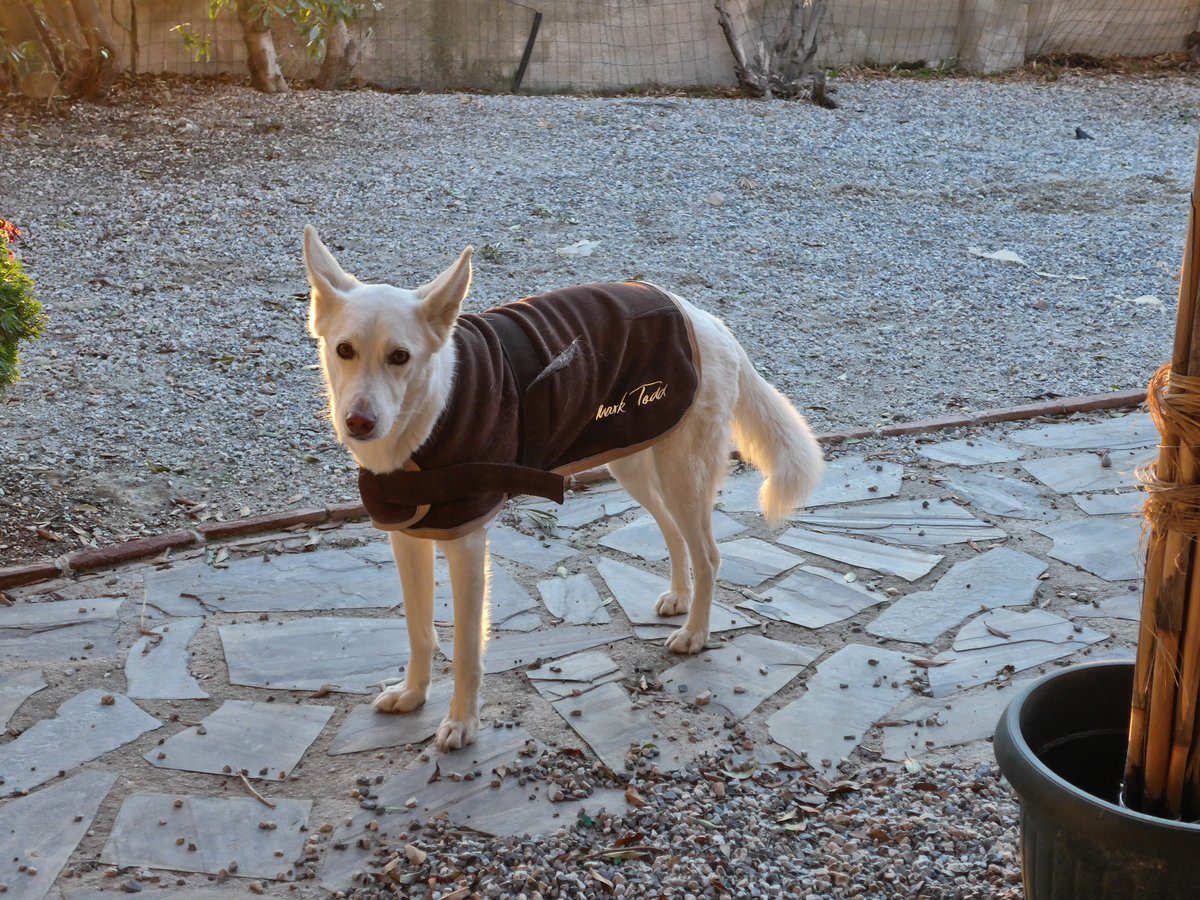 Rita in her magic cape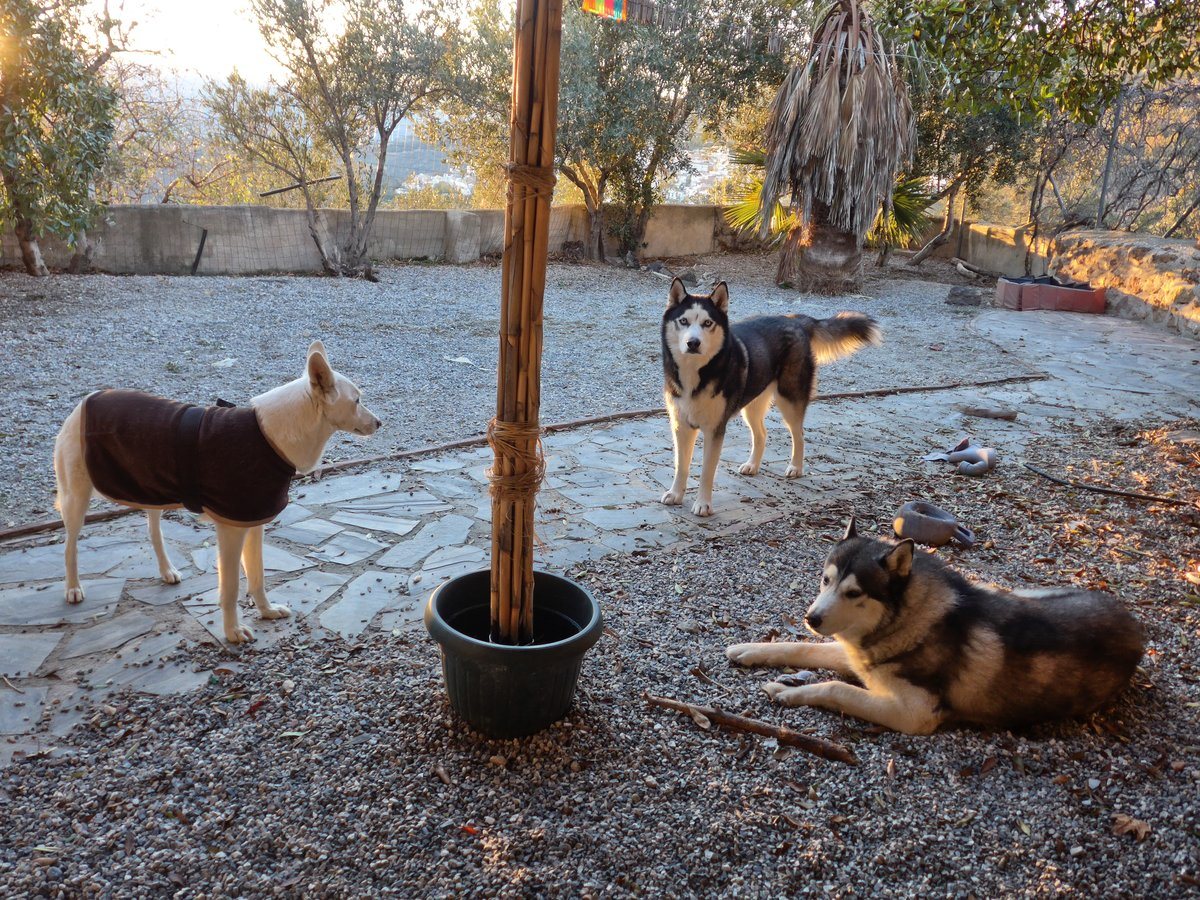 Trouble turned up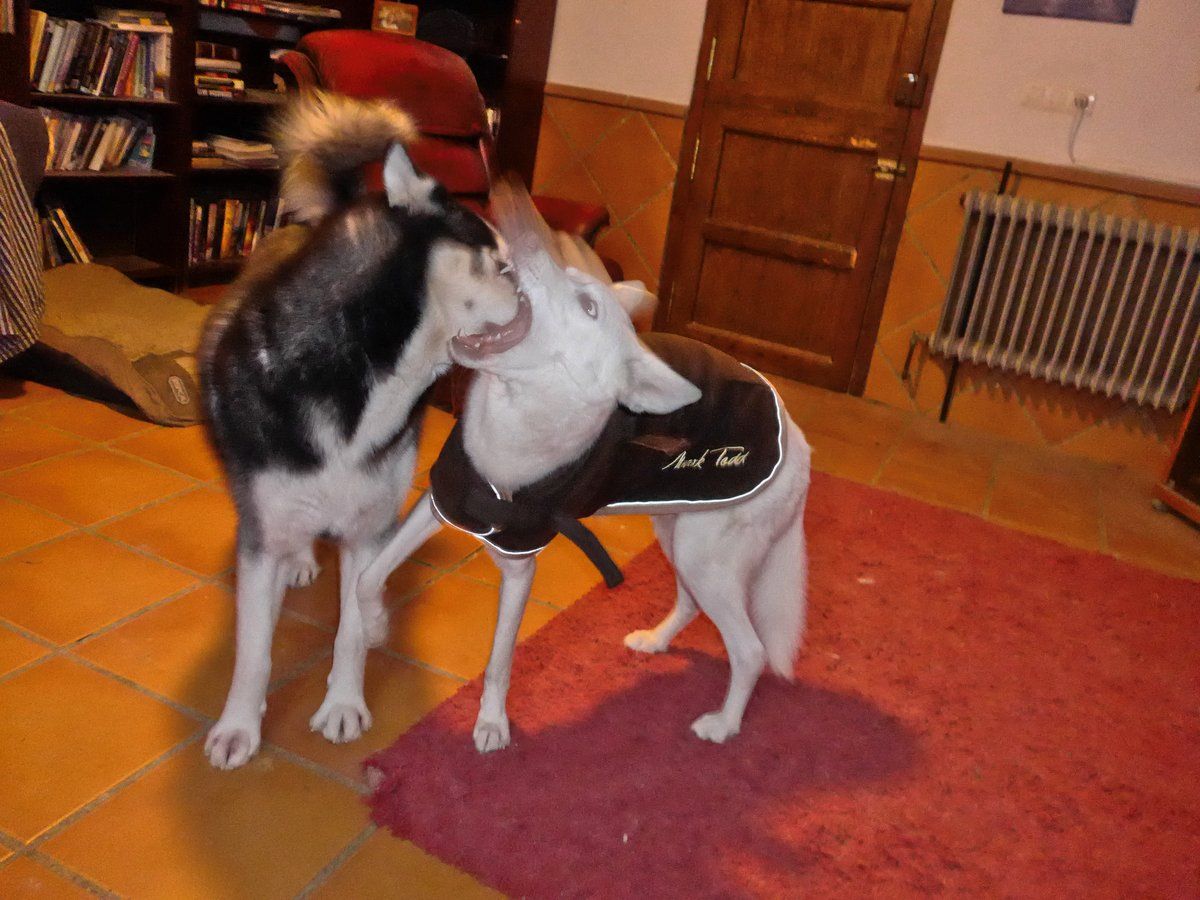 Ending the day the way we started it
Comments
nanuk: Aww Rita, woo look marvelous, take care mates! So many new pictures BOL BOL BOL!! NukNuk
The OP Pack: That's a great coat, Rita. Phantom had a beautiful blue coat when he was getting really old and thin. He never liked to wear any kind of clothing before, but he seemed to really love his fleece-lined coat. Have a great week. Woos - Lightning, Misty, and Timber